The world's most powerful learning management system for WordPress, LifterLMS, just released PDF generation for orders and grades.
When you use the LifterLMS PDFs add-on, your learners can of course generate PDF versions of their certificates. But now with LifterLMS PDFs 2.0 website admins can generate PDF versions of orders and transactions. And learners can download their grade information in a gorgeous PDF format from their student dashboard.
Order and Transaction PDF Generation
What are common uses for PDF order data?
Many in the LifterLMS community requested order PDF generation so they could fulfill their customer requests for PDF receipts. We've noticed that it's common in some parts of Europe for European customers to require PDFs of their order data for tax purposes.
To download an order PDF, make sure you have the LifterLMS PDFs plugin installed, navigate to any order, and click the download button at the bottom of the order.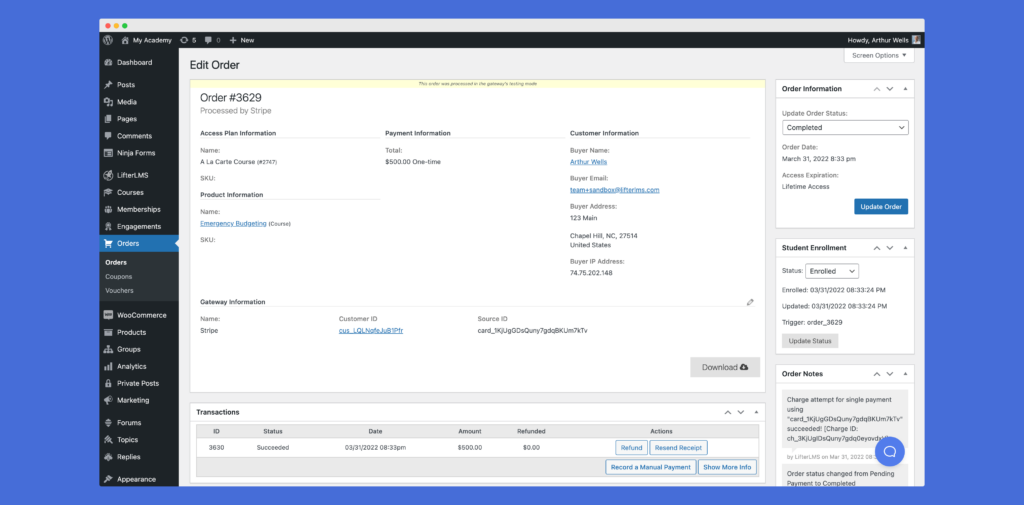 Here's an example order PDF…
Student Grade PDF Generation
Sometimes students want to take their grade information off the website.
Student grade PDF exports allow them to do exactly that so they can for example:
Share their grade transcripts with some admissions department
Share their grades with parents
Keep a record of grades off of the LMS website
And many other reasons
For a student to download their grades, all they have to do is navigate to the grades screen on their student dashboard, click through a specific course, and click the download button at the bottom of the grades screen.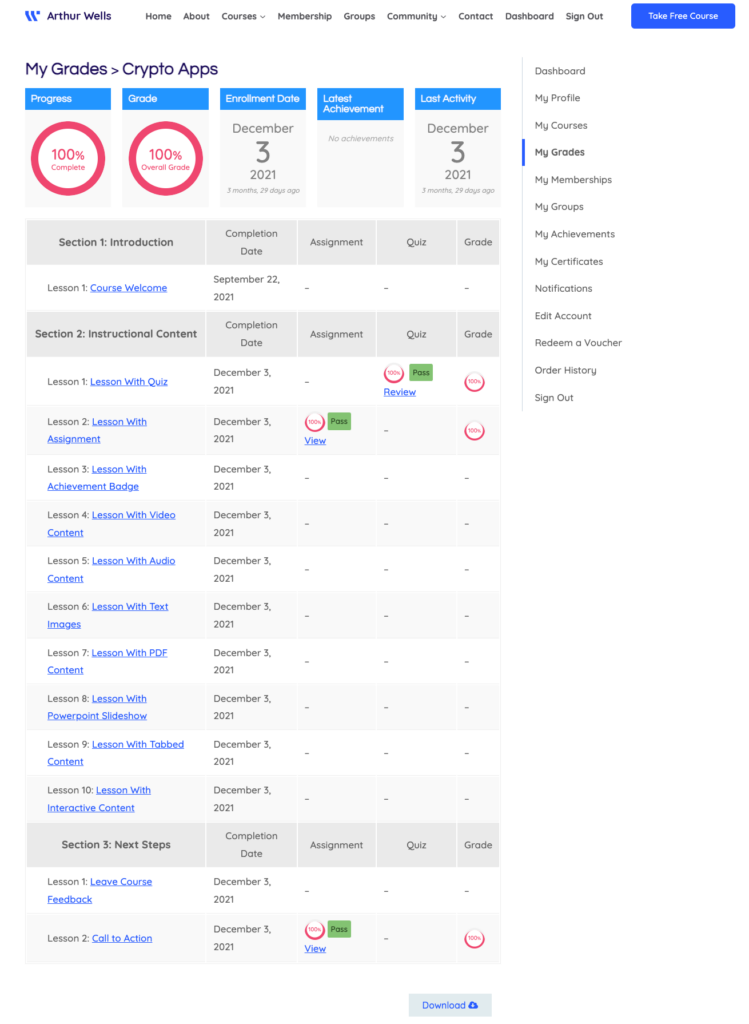 Here's an example grades PDF…
PDF Demo Video
Here's What I'd Like You To Do Next…
If you don't yet have WordPress's best LMS plugin, get LifterLMS.
And be sure to get the LifterLMS PDFs add-on by itself or as part of the Infinity Bundle.