Your site's Search Engine Optimization (SEO) can be the difference between insane traffic and a proverbial digital tumbleweed rolling across your site. For a Learning Management System (LMS) site, you'll want as much traffic as possible, and a translated website with a multilingual SEO strategy in place is going to be a sound way to get it.
For this post, we're going to talk about multilingual SEO, including what it is and why you'd want to implement it.
What Multilingual SEO Is
In short, multilingual SEO is based around optimizing your content for search engines, but in a variety of languages. To be more specific, you'll want to make sure that your content is easy to digest and parse for search engine crawlers in all of the languages you target.
However, there's more to multilingual SEO than optimizing for keywords and relaxing. There are lots of concepts and considerations to make, such as how a search engine will 'read' and index your content.
As such, we'll talk more about what you'd need to think about, but before that, let's discuss the benefits of multilingual SEO for an LMS website.
Why You'll Want to Employ Multilingual SEO on Your LMS Website
There are lots of reasons why multilingual SEO is valuable for any global website. If you're selling a service online, you're already reaching a global audience and presenting your course in more than just one language is going to help convert foreign website visitors. 
You'll want to make sure that all of your current users can access and read the course materials you present. 
You will also want to ensure you can attract as many new learners as possible. The greater number of learners you can enroll, the more money you stand to earn, and the greater the reputation you receive if you run a competent site.
This is reason enough to want to employ multilingual SEO for your LMS site. As such, you'll want to know how to do it. Over the rest of this article, we'll do just that.
How to Implement Multilingual SEO for Your LMS Website
To clarify, multilingual SEO is not only about optimizing your content for keywords. There are many more facets to consider, and it's unlike the standard on-page SEO you're used to.
You'll want to make sure the following happens to get the full experience:
Your site needs to translate content on the server-side – in other words, before the pages go to the end user's browser. This gives search engines the best way to parse your content and rank your site in an optimal way.
You'll want to make sure the entire contents of your site have translations. For an LMS site, this is especially important, because you want every learner to have the same experience regardless of language.
A good multilingual SEO strategy will also use hreflang tags. This is a complex technique that helps search engines deliver the right content to your users and potential learners.
There's a lot to consider, and none of these points discuss keyword optimization, which is just as important as it is with regular on-page SEO. However, there's a quality solution that can do the heavy lifting for you, without the need for code, and as fast as you need.
Introducing Weglot
Weglot is a leading WordPress translation plugin.
It doesn't involve duplicating websites for your multilingual content – everything takes place under your original website, yet with specific languages catered for – so you'll only need to manage the original content of your website.
The service will automatically detect and translate all of your site's content: text, metadata, media files, third-party assets, dynamic content, and much more.
You're able to choose the level of translation quality you get from Weglot with a first layer of machine translation and the option to make manual edits with teammates, translators, or by ordering professional translations.
The whole translation experience is centralized, meaning you can see everything you need relating to your translations from one custom dashboard.
How Weglot Can Help You Implement Multilingual SEO
As well as the features listed earlier, Weglot implements the essential aspects needed for multilingual SEO. This includes automatically added hreflang tags, displaying your site under language-specific subdirectories, and translating your metadata. Weglot follows Google's best practices for multilingual SEO meaning you'll be found by your new audiences.
Once you install Weglot, your website will be 100% translated thanks to a first layer of machine translation. You'll see a language switcher has also been added to the front-end of your site – this will let users choose the right language for them.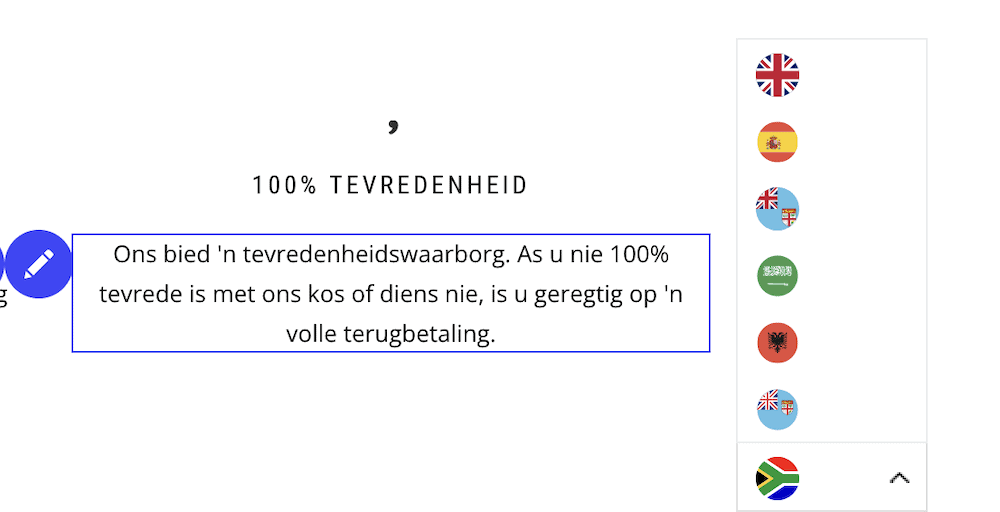 From here, you'll can head to the Weglot dashboard, where you can make manual edits to your translations if you choose to.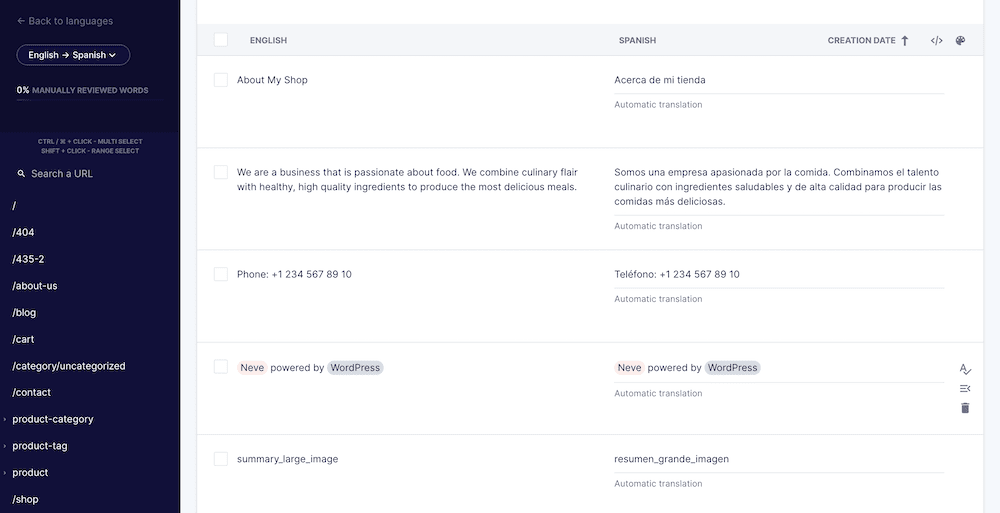 You can either make these edits through the translations list view or the Visual Editor which lets you see how your translations look on your site's pages and also lets you edit in place: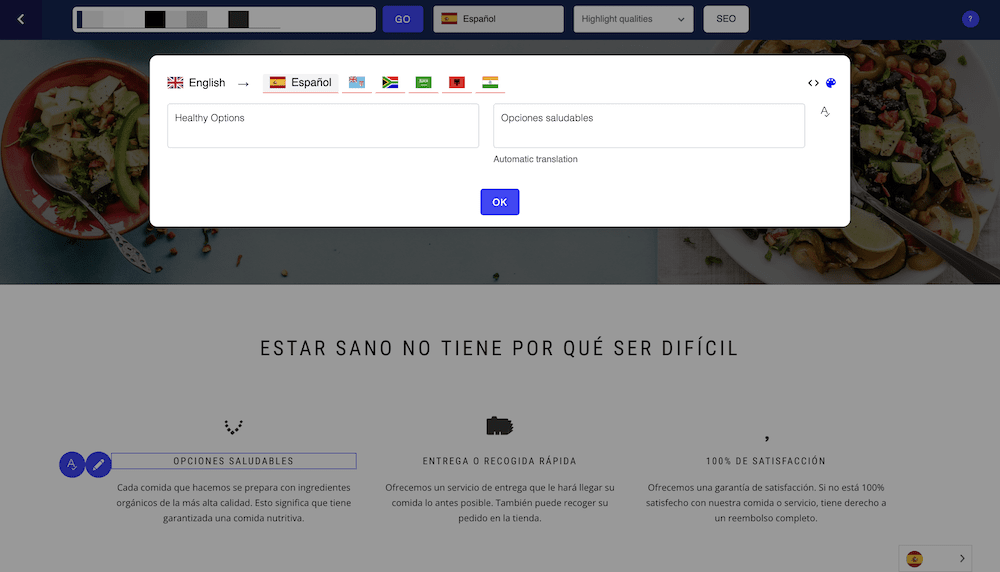 This is great if you have a complex site, or want to make sure every piece of content gets the right translation.
Conclusion
If you run an LMS website, gaining as many learners as you can is essential from a business point of view. The world is full of willing participants, so you need to find them. A multilingual SEO strategy for your LMS website is the best way to proceed.
If you want to implement a multilingual SEO you'll also need a translated website. Weglot both translates your site and automatically implements multilingual SEO aspects too. 
To see what Weglot can do for your LMS website, check out the 10-day free trial.