Learn how to migrate LearnDash courses and lessons to the best WordPress LMS plugin, LifterLMS, with Will Middleton from LifterLMS in this post. This tutorial uses the WP All Import/Export Pro plugin package to export LearnDash content from courses and lessons and import it over into LifterLMS.
There are many reasons people switch from LearnDash to LifterLMS mentioned in this Learndash vs. LifterLMS comparison post. You can also check out this Facebook thread where people discuss their decision to migrate from Learndash to LifterLMS.
We'd also like to give a quick shout out to the founding team over at LearnDash and the web hosting company Liquid Web that acquired the Learndash product and customers as well. The founders built a great product and we understand that different solutions work better for different people.
For those that are ready to migrate from Learndash to LifterLMS, here are the exact steps in video tutorial and screenshot/text instruction format…
Migrate LearnDash Courses and Lessons
Step 1 – Purchase, download, and upload the WP All Export Pro plugin to your LearnDash website.
Step 2 – Navigate the wp-admin < All Export < New Export.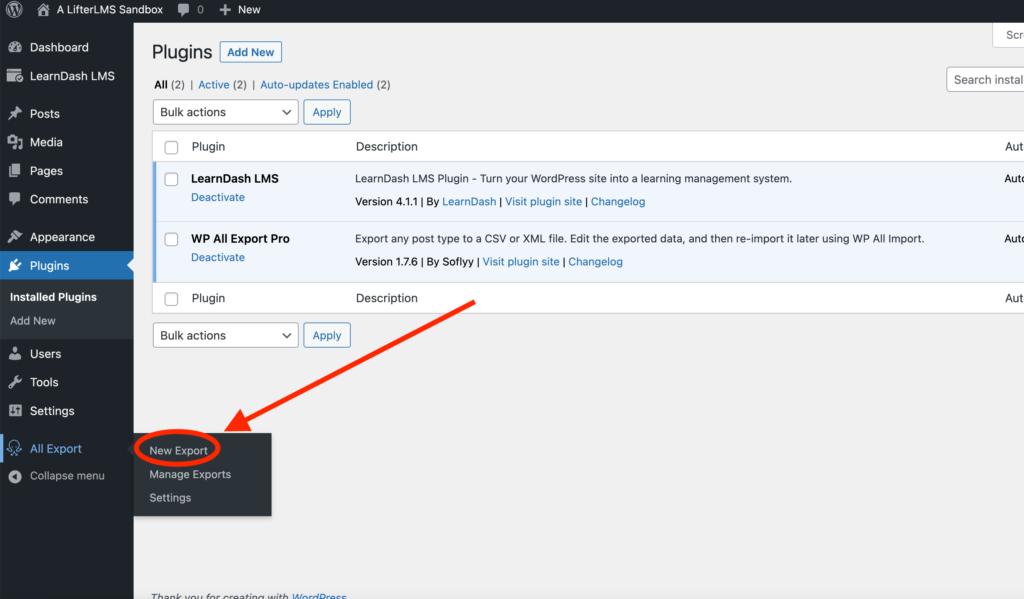 Step 3 – Select the Specific Post Type < Courses.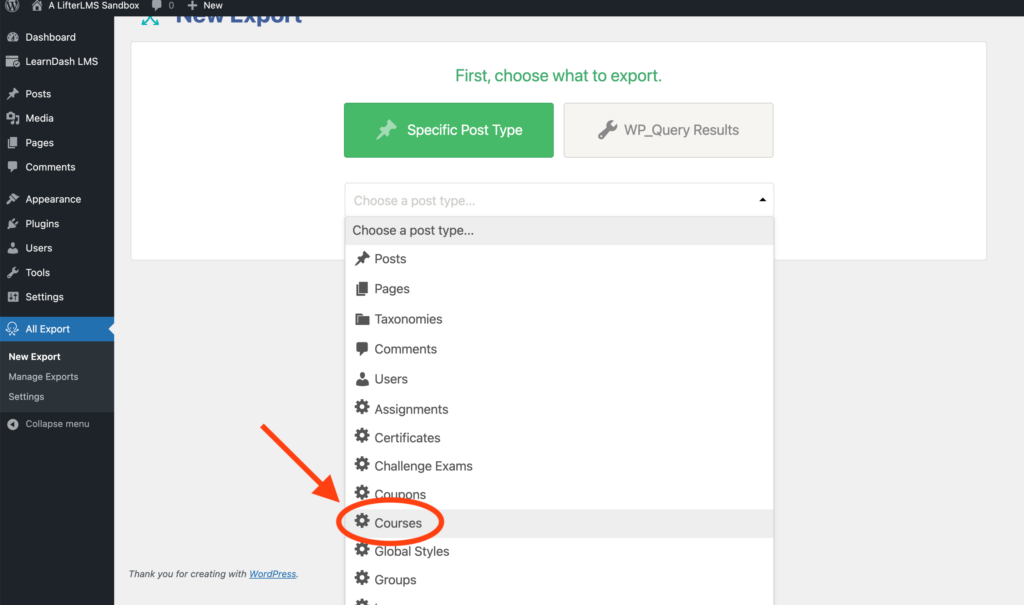 Step 4 – Add any filtering options you'd like if you'd like a specific export, then move onto the next step Customize Export File.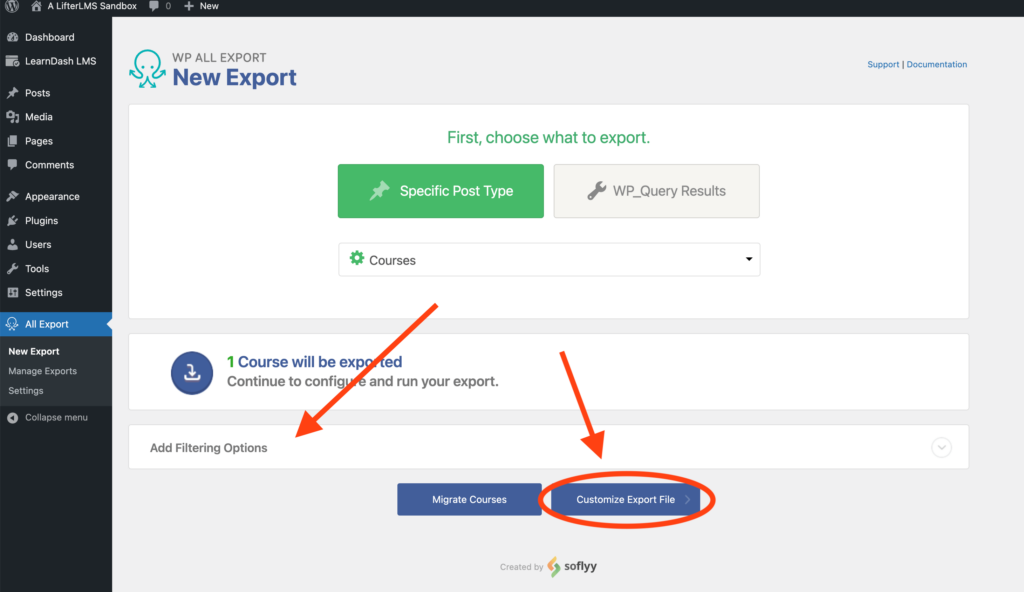 Step 5 – Add any Available Data you'd like from your lessons to your export file, and click Continue.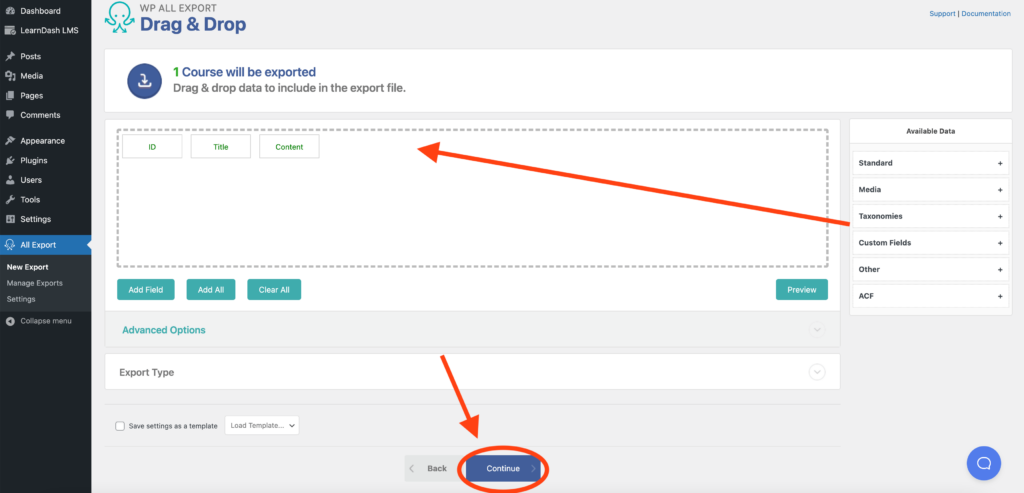 Step 6 – If you're exporting a large number of files, you may want to configure the Advanced Options to suit your export for what your site can handle and run a few exports. Click, Confirm & Run Export.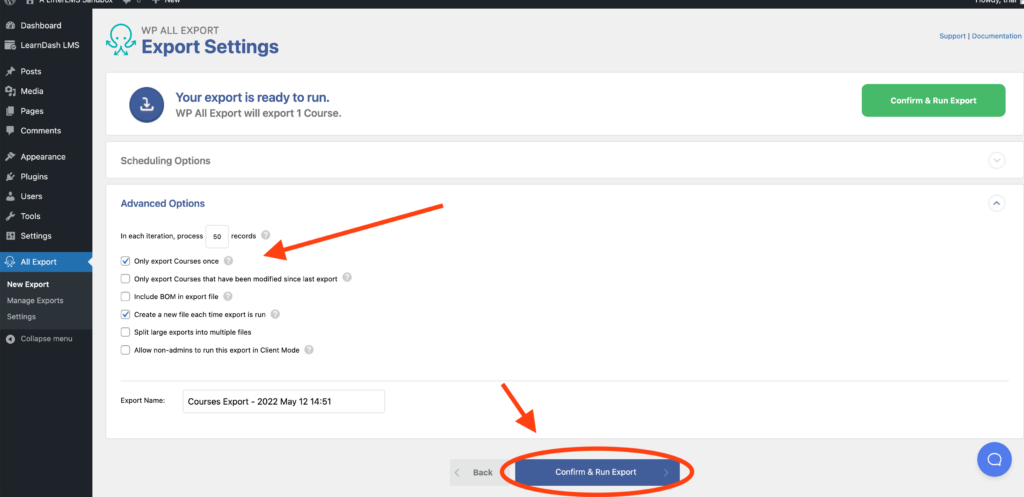 Step 7 – Download your export file as a CSV.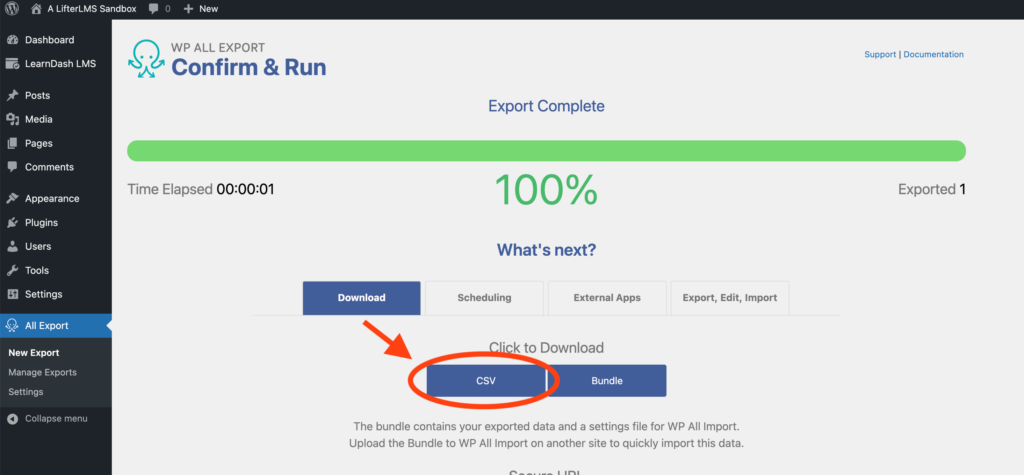 Importing your Courses to LifterLMS
Step 8 – Now, we'll move over to our LifterLMS site. Make sure you have the WP All Import Pro plugin installed on your LifterLMS website, then head to wp-admin < All Import < New Import.
Step 9 – Select Upload a file and select the CSV file we downloaded from the LearnDash website.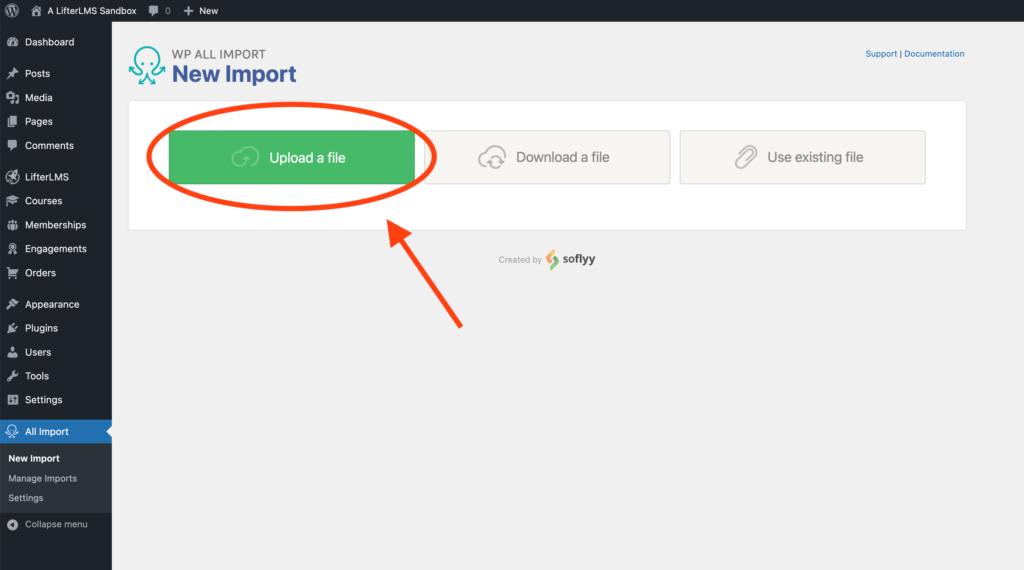 Step 10 – We'd like to import as LifterLMS Courses, so make sure you have the Courses post type selected, then Continue to Step 2.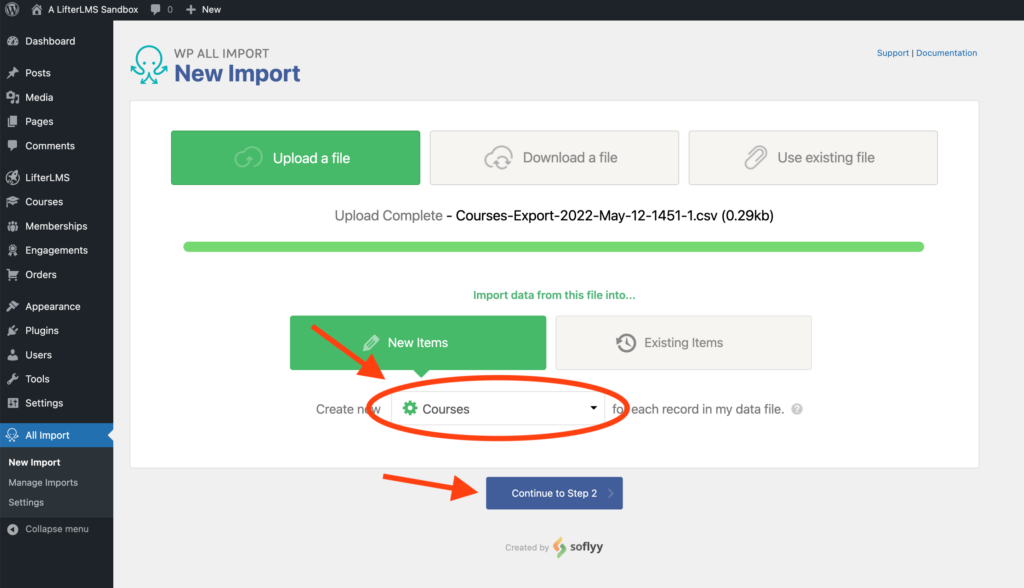 Step 11 – Continue to Step 3.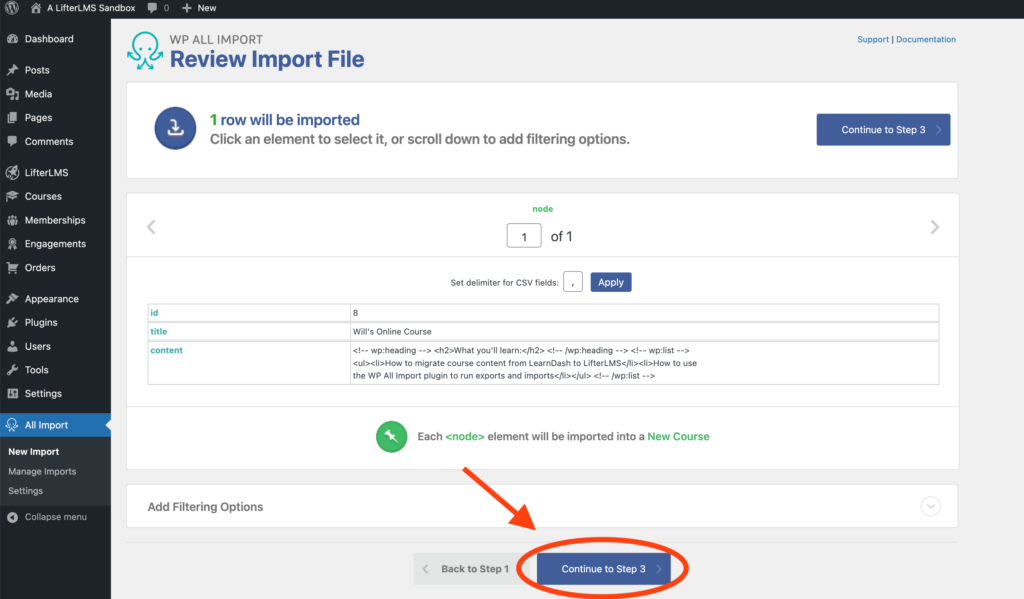 Step 12 – Drag and drop your Title and Content tags over into the correct fields for our imported posts.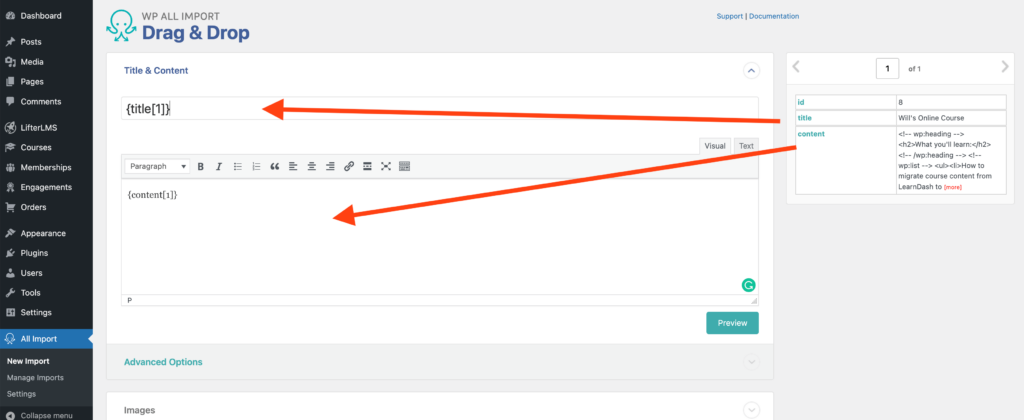 Step 13 – For Featured Images, you'll want to drag that tag into the Image area below and then make sure the option is checked titled Set the first image to the Featured Image.
Step 14 – You can map any additional fields if you're working with custom fields or taxonomies, then click Continue to Step 4.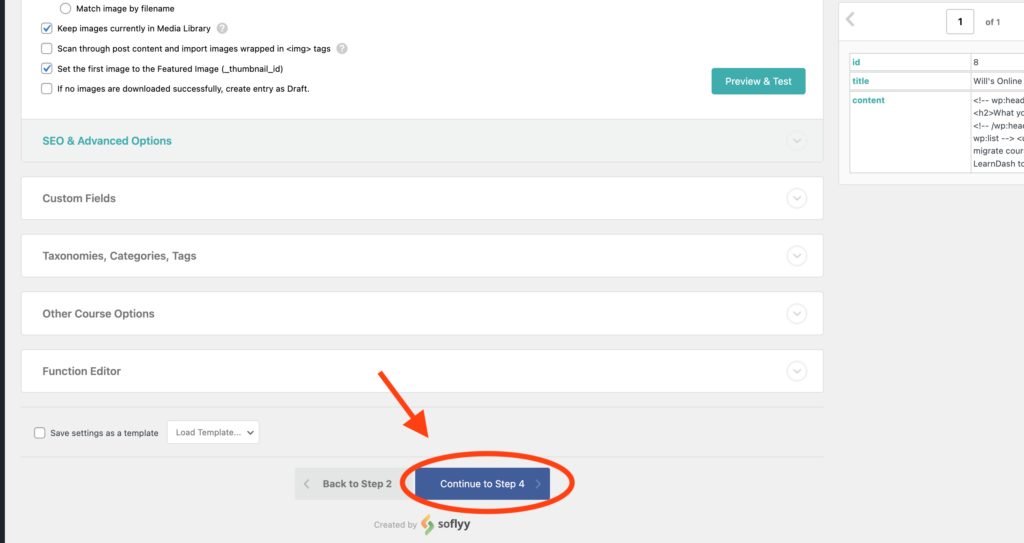 Step 15 – Auto-detect the Unique Identifier for your courses, then Continue.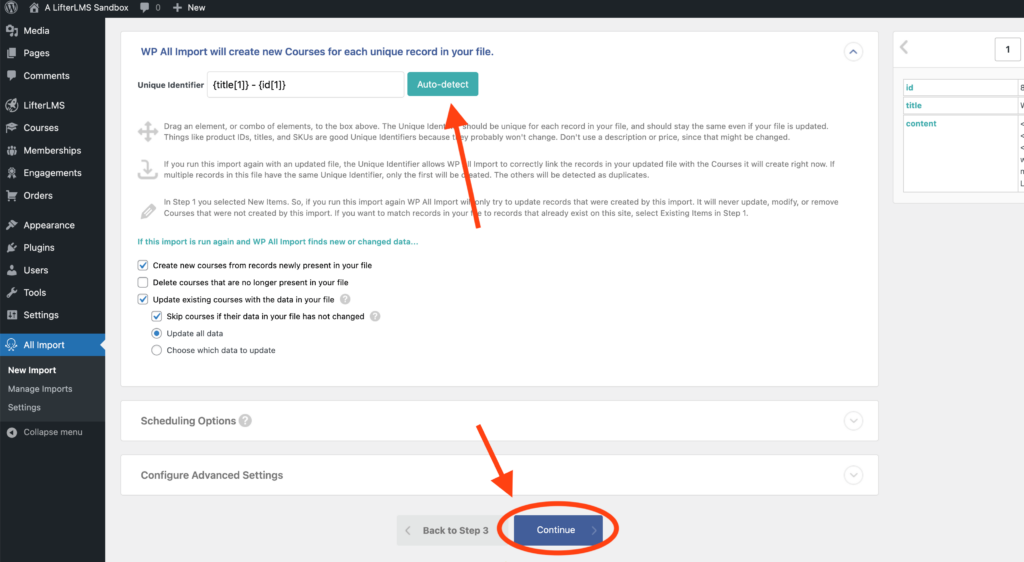 Step 16 – Click Confirm & Run Import.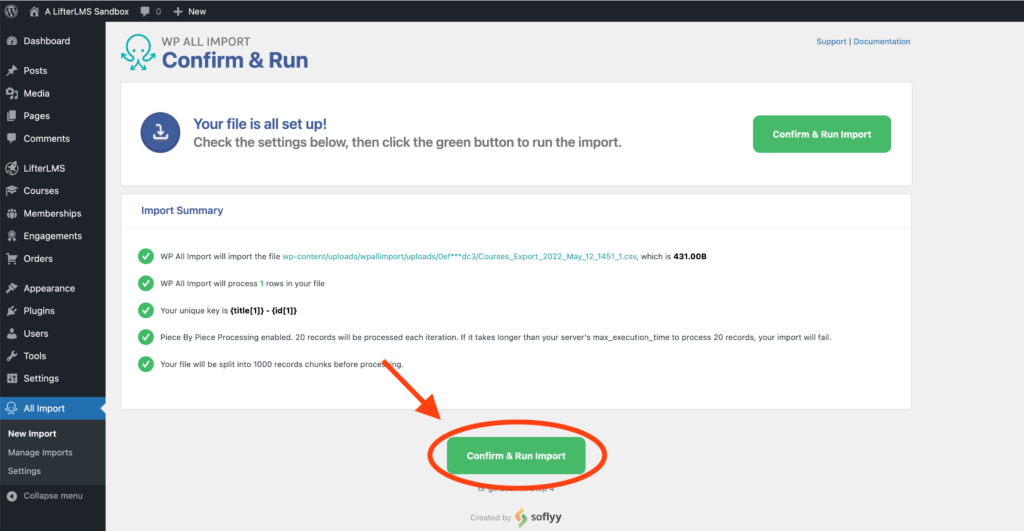 Step 17 – You should see the Import Complete! message, then navigate to the wp-admin < Courses area to make sure all your courses were imported successfully.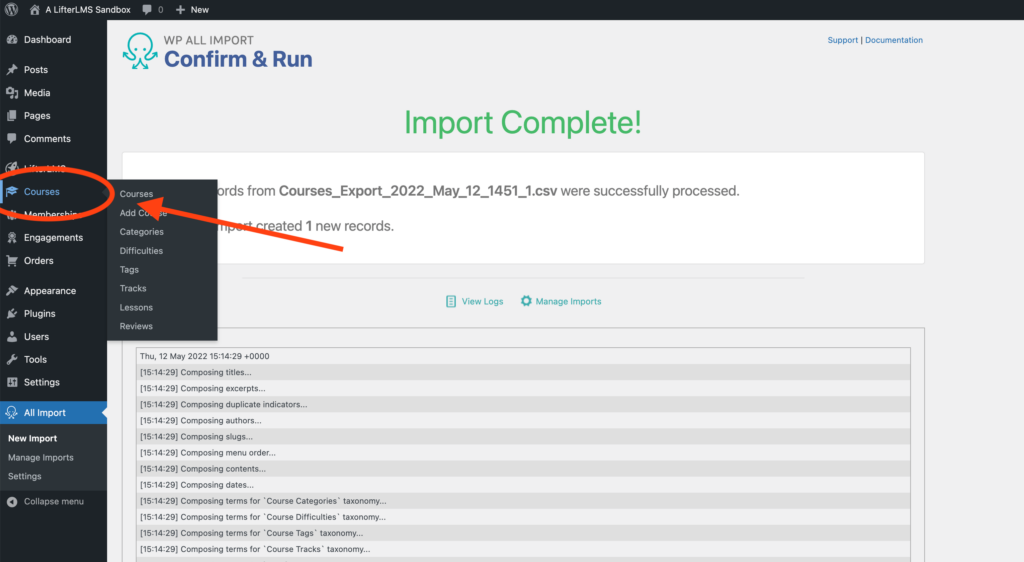 Now the same export and import process for lessons
Step 18 – You'll want to repeat steps 1-17. But instead of selecting Courses, you'll select Lessons when you export from your LearnDash website and when you import to your LifterLMS website.
Add Filtering Options on your export in order to select lessons from a single course if you'd like to do one course at a time.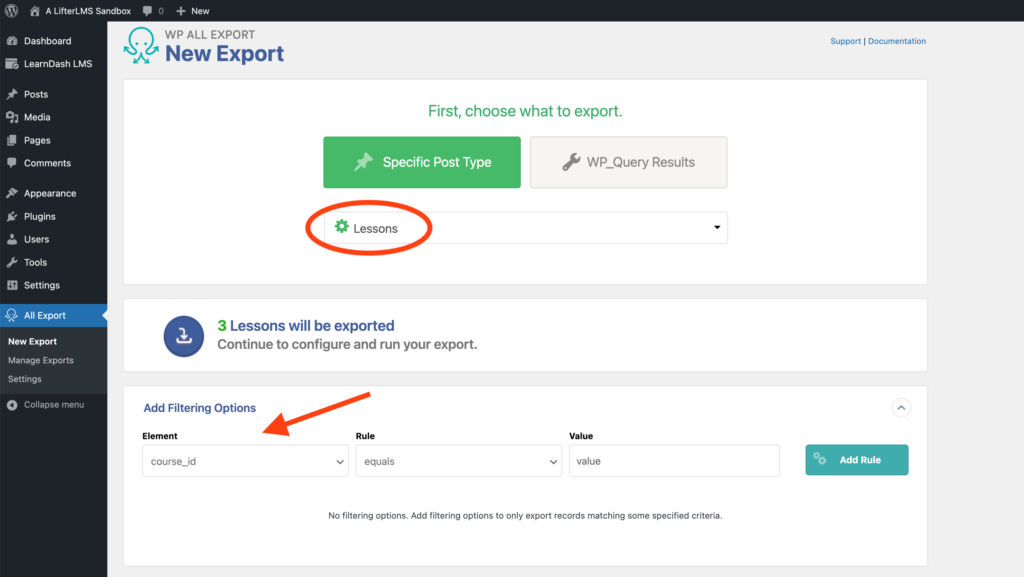 Now that we've imported our lessons, you'll notice, that the content is there, but they don't have an associated Course or section.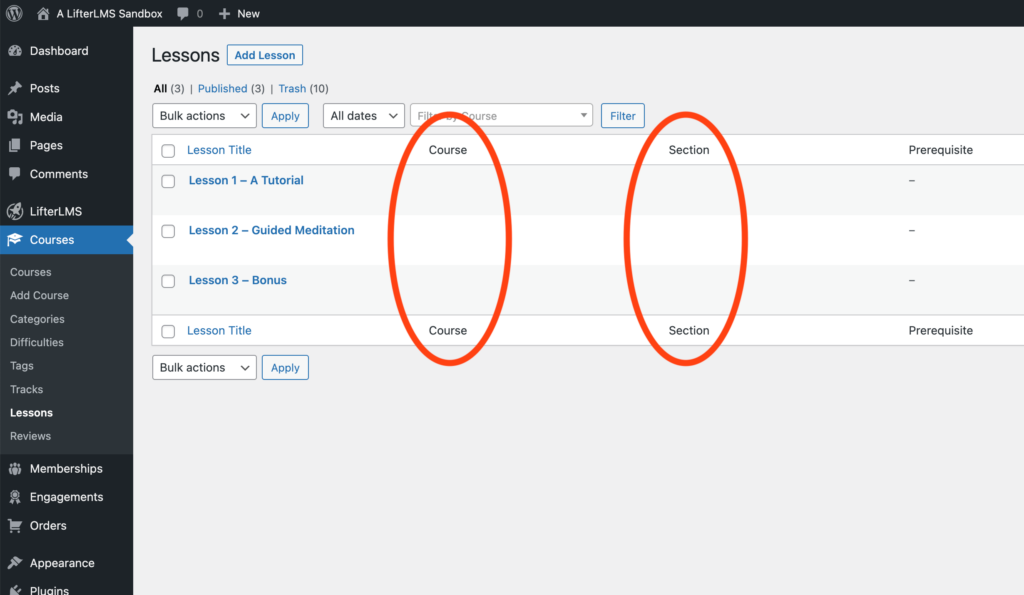 Step 19 – So our last part in the process is to add them to our course. Head to wp-admin < Courses < 'Builder' on your course.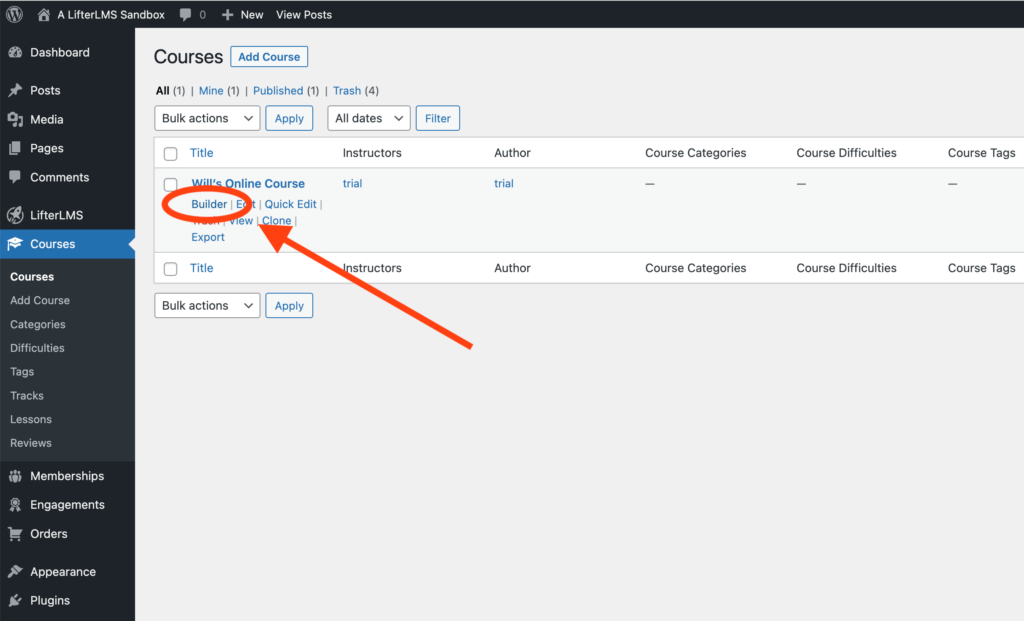 Step 20 – Add a Section to your course and click Existing Lesson.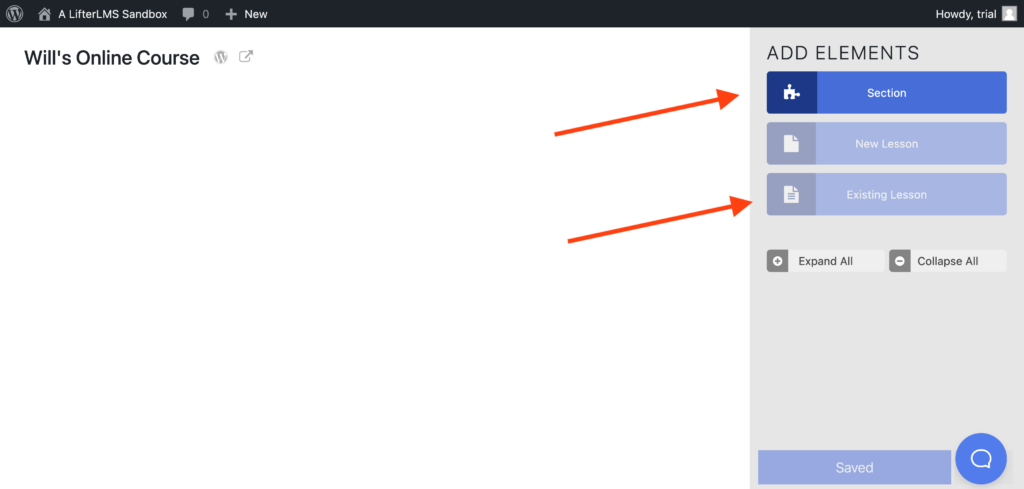 Step 21 – Attach all your lessons to your course (at LifterLMS, we refer to these as floating lessons that aren't associated with a course).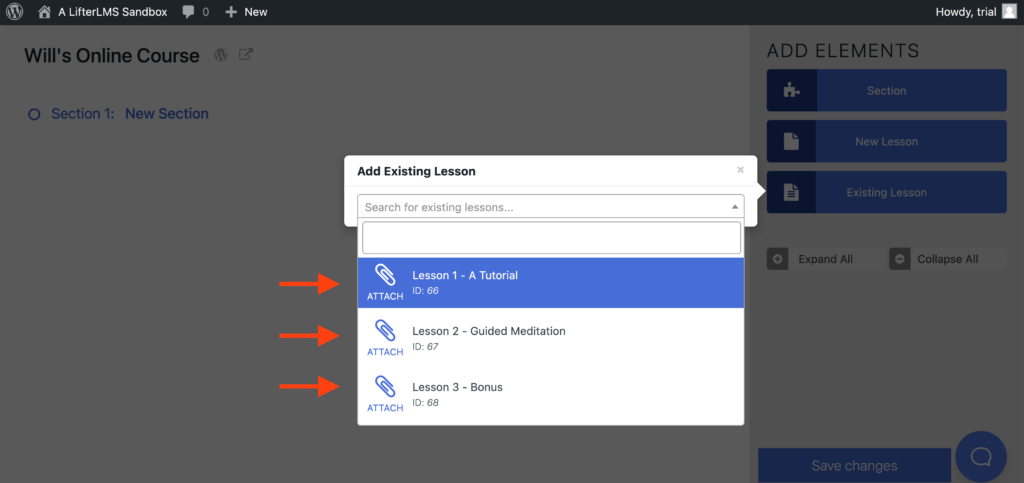 Once all the floating lessons are associated with your course, you're good to go! You'll want to view your course, possibly add in some course information, and check on your lessons. That's how you can migrate course and lesson content from LearnDash to LifterLMS.
Here's What I'd Like You To Do Next…
That's it for how you can migrate LearnDash courses and lessons to LifterLMS.
If you don't have LifterLMS yet, go ahead and download the free LifterLMS plugin here.
If you would like to hire someone to do the migration for you, check out these third party LifterLMS experts available for hire.