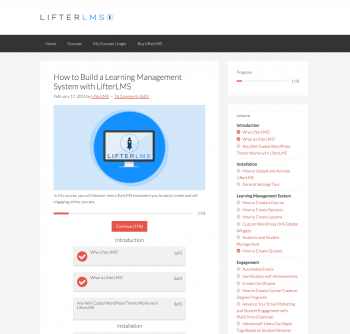 Today we are announcing the biggest update to LifterLMS since it's inception.
LifterLMS 2.0!
In August of 2014 we set out to create a WordPress plugin that would allow teachers to build and sell online courses as well as automatically engage with students.
The ride has been incredible, and the stories we have heard from many of our users have moved us in profound ways.
We've been laser focused on our users' needs and making a WordPress plugin that is not only powerful, but simple to use.
Our community has been incredible, and every user of LifterLMS has helped us make the platform better by giving us feedback on ways we can improve the system.
With this in mind, we are taking things to the next level, and today we are happy to announce that LifterLMS 2.0 is going to 100% open sourced and free.
Download your copy of LifterLMS 2.0 here.
[If you've previously purchased a license of LifterLMS, you can find out what happens to that license here.]
The Mission of LifterLMS is to Democratize Education in the Digital Classroom
LifterLMS makes it easy for anyone in the world to have a beautiful learning platform. There's a huge opportunity in bringing online education to people around the world.
How we track our success in our mission to democratize the online learning experience is how many websites are using our software and how many students' lives those learning platforms are touching. We're trying to make those numbers higher.
We believe education in general is a cornerstone of a free society. The ability for teaching and learning and for ideas to be disseminated and for authority to be challenged is part of every free society that we've seen so far in history.
The small part that LifterLMS can play in building a tool, an online classroom for the digital age, makes us excited. LifterLMS is a tool that allows people to get their thoughts and lessons out there in both small and significant ways.
This is the future of learning. This is LifterLMS.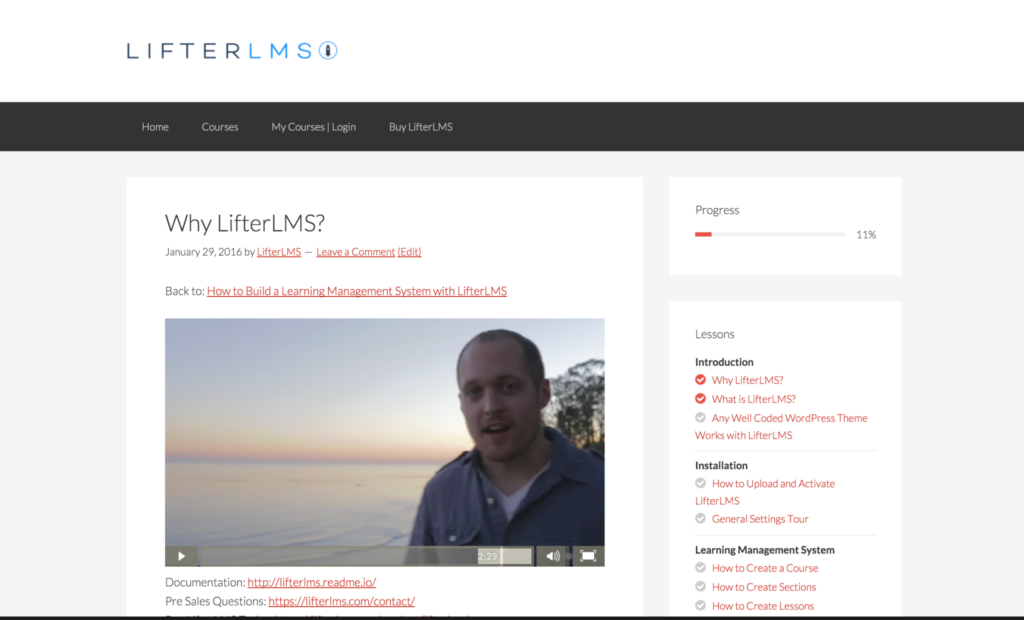 How is LifterLMS 2.0 better than ever?

Now making LifterLMS completely open source is cool, but we have also added some cool new features and enhancements.
Vouchers
First off, we are releasing a much requested and anticipated new feature called "Vouchers"!
Have you ever wanted to take cash for a course and give your customer an access code that allows them to access a course without entering in credit card details … well now you can!
With vouchers you can now generate one or 1,000 codes to be sold in B2B business transactions, conferences, or even off of the street if you are that type of hustler. However you want to use them, we want to give you the power to give access to your course in new and different ways.
So after you get paid by some business for 500 seats in your course, you now have a way to give the business a voucher code that is good for 500 uses or 500 unique voucher codes.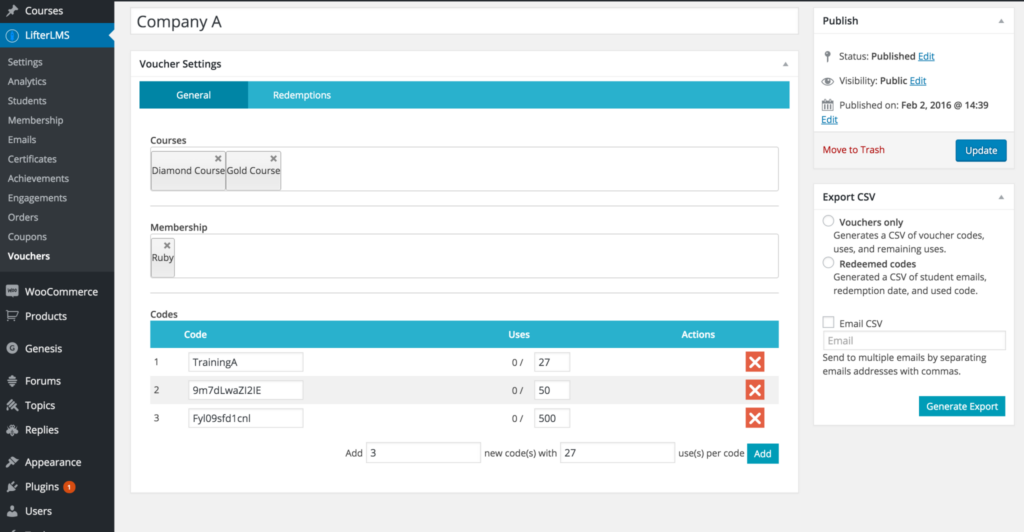 And here's a quick video tour of the vouchers system …

Bulk Add and Remove Students from Courses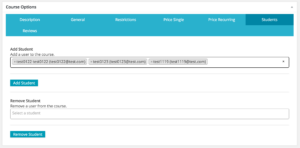 We are also releasing a new admin interface for adding and removing students. This gives you the ability to bulk add and remove students from a course.
We've also optimized performance of this feature to work even better with large databases, like those containing thousands or tens of thousands of students.
So if you want to give 10 promotional partners free access to a specific course, you can now search and bulk add them from the course options area.
Membership Automatic Enrollment
If you are selling groups of courses via a membership, you can now select some or all of the courses to immediately show up on the student's dashboard.
This allows you to customize the membership experience in the following ways:
Automatically enroll the student in all courses associated with the membership
Automatically enroll the student in some courses of your choice that are associated with the membership
Do not auto-enroll the student in any courses, and allow them to activate courses to their dashboard from the course pages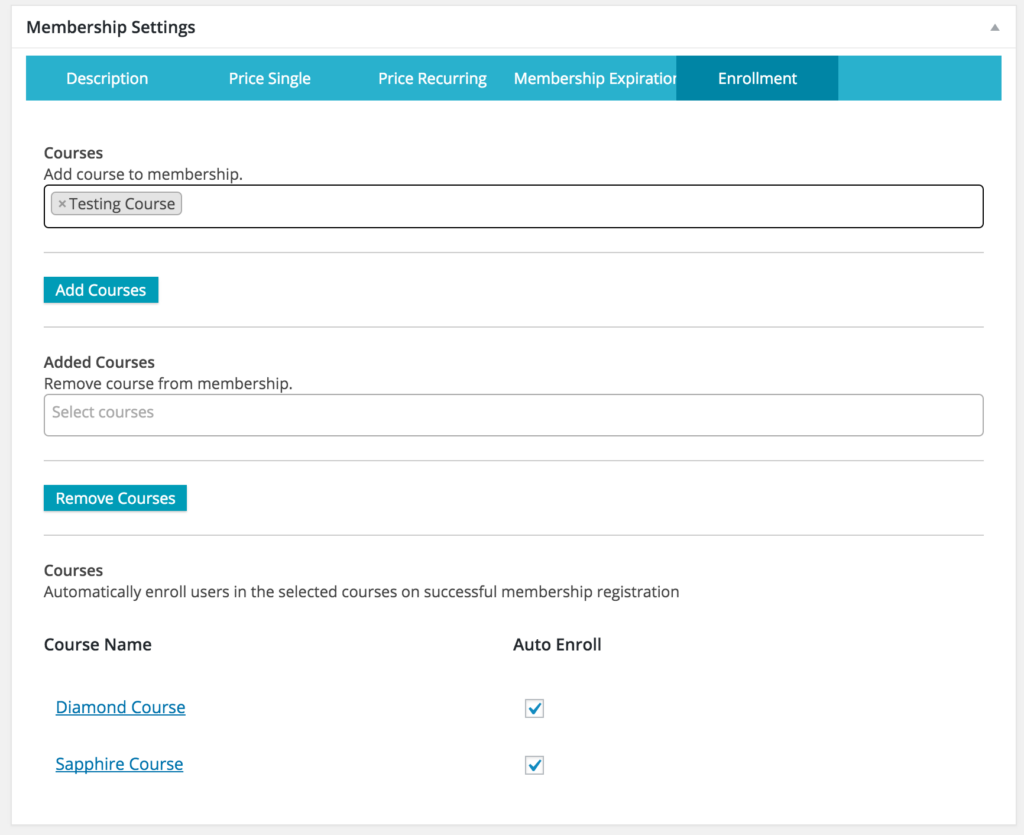 Lesson Automatic Advancement Options
We've added an option to automatically advance to the next lesson when a student clicks the "Mark Complete" button on a lesson for reduced friction traveling through the learning experience.



This was a popular request from the LifterLMS community. We're always listening and know you'll love this option.
More Benefits to LifterLMS 2.0
There are more benefits wrapped up inside LifterLMS 2.0 that you can explore in the Changelog.
If you're new to LifterLMS, the Roadmap is also a great place to see how far we've come and give you a sense for how we evolve with the needs of our community.
We'd love to see you join the LifterLMS community.
Here's What We'd Like You to Do Next …
Help spread the vision of democratizing education in the digital classroom, and share this post with others who might benefit from a free tool that makes it easy to create, sell, and protect engaging online courses.