We are happy to introduce the Earth Bundle by LifterLMS! This is one of our major releases this year. We have been brainstorming for quite some time about the possibility of having a third bundle for our community, especially to meet the need for a more economical starting point for our product suite.
In short, it is a low-cost upgrade to the free WordPress LMS plugin that makes a significant impact on your course platform.
The Earth Bundle supercharges your LMS website with advanced e-commerce features and gateways so you can get paid automatically by your learners for courses and memberships. The LifterLMS Earth Bundle adds automated one-time and recurring payments to your courses and memberships. It includes these premium add-ons: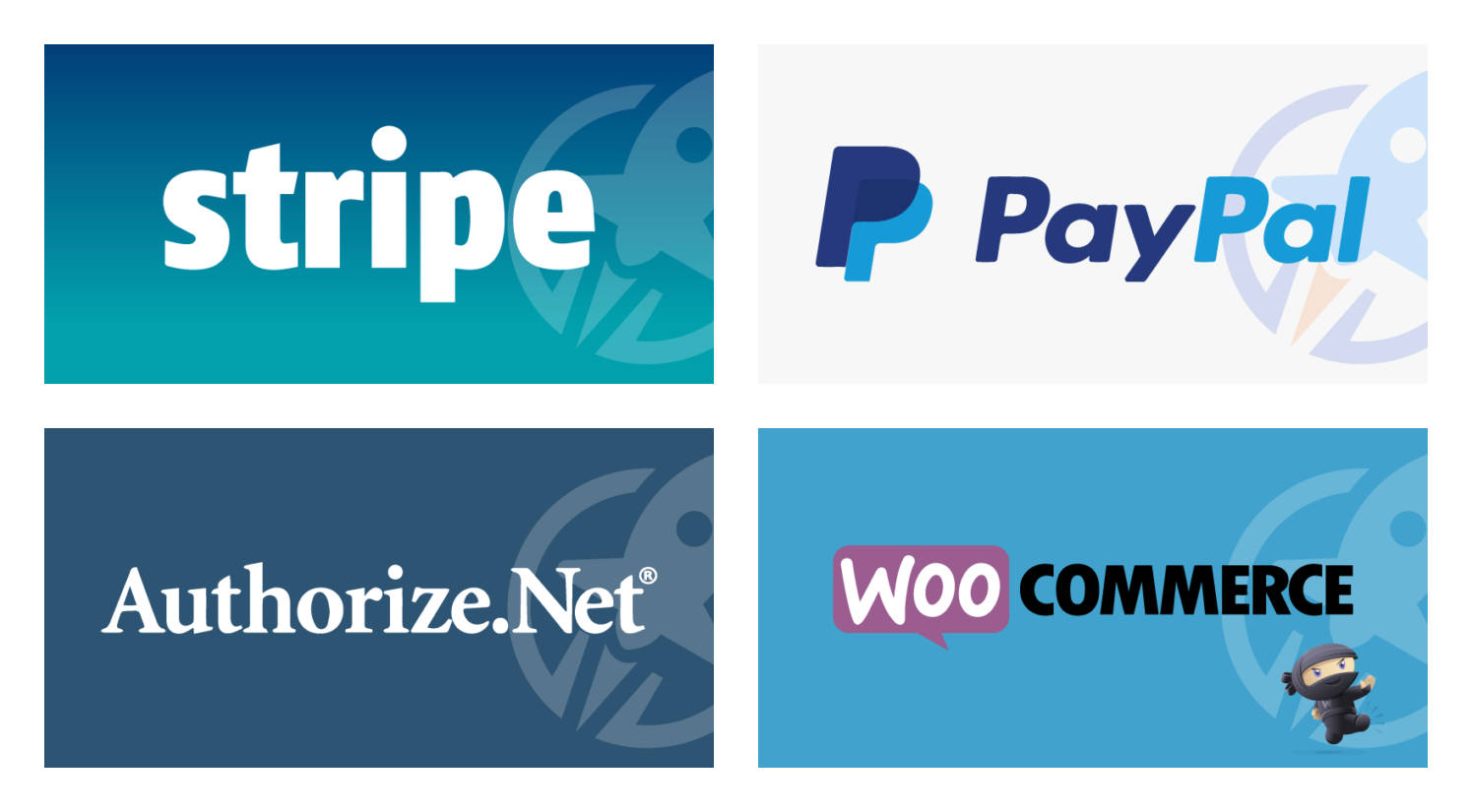 Enable your students to purchase courses and memberships directly through your website for one-time and recurring payments.
Studies have shown that when offering both PayPal and credit card (Stripe) checkout options, more overall sales are made. One study of a US-based online course publisher revealed that 67% of buyers used Stripe and 33% preferred PayPal.
Accept one-time and recurring PayPal payments for your courses and memberships. Here is a quick tour of how the PayPal add-on can improve your platform.
Allow your students to purchase courses and memberships directly through your website for one-time and recurring credit card payments via Authorize.Net
As with all purchases of LifterLMS, buying this product includes 30 days of access to weekly Liftoff Sessions with a LifterLMS team member.
The main reasons some choose to use the LifterLMS WooCommerce integration instead of the native LifterLMS eCommerce system is for one of the following reasons:
The courses or memberships are going to be in an online store with other different kinds of products
You need a WooCommerce payment gateway
You need to have advanced tax rules like VAT that WooCommerce can accommodate
BIG Savings on Earth Bundle

The price for the Earth Bundle is now just $149 while it's on sale here during the launch!
The affordable retail price of the Earth Bundle is just $180 US Dollars for these four add-ons, which would normally cost you $480 US Dollars if you bought the add-ons separately. This is a much more affordable option for the teaching community worldwide.
Our CEO Chris Badgett believes in a culture of going the extra mile and offering as much value as possible to the community. So he has generously added a $31 discount on top of that during the launch period. So you can get the Earth Bundle today for just $149.
Why Should I Get the Earth Bundle? What are the Benefits?
More affordable to start a complete LMS website
Most of the solutions you find in the market have a price range of $149-$199 as a starting point. So, now you can also experience the five-star service, stability, and security of LifterLMS at an affordable and competitive price!
Experience the best customer support
Since we started LifterLMS, we've kept our customer satisfaction at over 90%. You can read our reviews on WordPress.org and our Facebook page to see what others are saying about us. Or, if you want to get a firsthand experience of how responsive and helpful our community members are, join our Facebook group. Plus, we're always looking out for ways to support our community members with resources and content.
Option to upgrade in any of the plans later
The Earth Bundle is an entry or starting point. You can always upgrade to a bigger bundle later and get prorated for the value of your current license. So get started with the Earth Bundle today, and get the money flowing into your learning management system website. You can always upgrade to a bigger bundle later.
More powerful and better value than competitors
LifterLMS with automated payments is more powerful than some if not all WordPress and non-WordPress courseware, membership & LMS solutions on the market. Get the Earth Bundle today and compare it to any other online course or training-based membership site software. You get more power with better support for less price. It's that simple, and we back that up with our 30-day 100% money-back guarantee.
Is There Something More? Like a Bonus?
One of our major focuses this year is to delight our community members with our products and services in every possible way. A free modern, fast, minimal theme is in the pipeline. There is a high chance that we might include the theme for the Earth bundle users. If you have purchased the Universe or Infinity Bundle or something which has a bigger price, don't worry. You too will get access to the new theme with the same license terms as your original subscription. LifterLMS will of course also continue to work seamlessly with any well-coded theme.
If You Are Still Here: Why a New Bundle?
Many people experienced financial challenges during recent challenging times, and many people across the Earth had to spend their savings on food, cut expenses, and generally do more with less!
At LifterLMS we brainstormed ideas around how to help even more people at a lower price during these challenging times. We wanted to help more people productize what they know into digital products and programs to generate more income.
We also hear this sometimes – "Your product is expensive." LifterLMS add-ons and bundles are expensive compared to other competitors in the market. We get it. LifterLMS is the premium option with the most features and best support, and it's not cheap.
We are actively looking for ways to address concerns around being the best option, yet sometimes out of reach due to the premium price point. We are sensitive to being accessible from a pricing perspective to people in challenging life situations and to people living in countries where their currency is not as strong relative to the US dollar. We want to be accessible to the global community, no matter where you are.
We considered advanced price localization strategies like Netflix, Google, and Spotify use based on the customer's country. But changing our pricing structure in this way based on the country would mean that we would have to expand our team and systems to meet the upkeep. With our small team and bootstrapped status with many different offerings, we were not ready for such a big change. So, we had to pause that idea for a while.
Given that, we do not want to move away from our quality of service in customer support. We want to invest more in quality assurance, test stages in the development, and implement new features in high demand to support everyone worldwide. We have also been working with different third-party security researchers to keep LIfterLMS the most secure and stable learning management system platform ever.
We've grown in dedicated resources for marketing, design, development, content, and customer support. We are making it easier for everyone to join the LifterLMS premium support plan and enjoy the benefits of our five-star services.
Besides, right now inflation is taking a toll on everyone all around the world. It should not stop you from creating your revenue-generating course, coaching program, or remote school. To assist you and the education entrepreneurship community, this discounted Earth Bundle is now available to give you a great starting point for your first, or next, online learning platform website.
LifterLMS exists to lift up others through education. It's great to be with you on the journey!