Every organization consists of employees. If you can take good care of your employees, your company will grow automatically.
Apart from ensuring a rich culture, and standard remuneration, there is something more that you should provide for your employees. And that is resources to train them for the current standards. A happy and skilled employee can skyrocket your company's growth.
Keeping track of their progress can be daunting when you are a course creator and need to teach your employees with course or training materials. This especially applies if there are multiple employees within different departments taking different courses at the same time.
This is where a Training Management System comes in. It provides a simple solution for keeping track of your employee training.
If you're wondering what a training management system is and how to install it on your WordPress website, then don't be worried. This blog will guide you through the most straightforward way of installing and activating a training management system. But before that, it is also essential to know the benefits of installing a training management system.
So, without any further ado, let's get started!
Benefits of Installing a Training Management System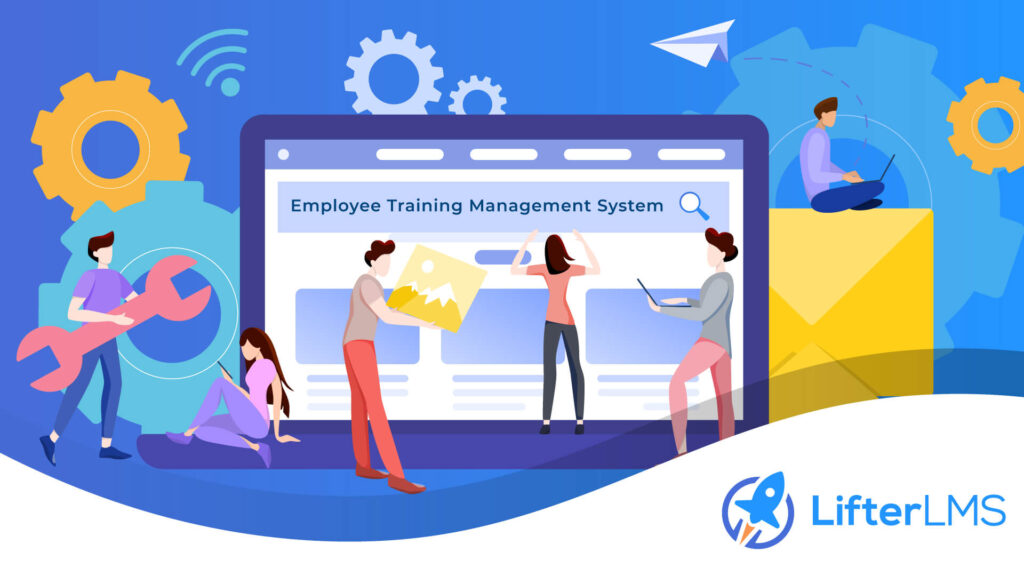 A Training Management System is designed to be the central point of your entire training operation.
Nowadays, every organization wants to ensure a training management system for them regardless it's a small or enterprise-level company. Because using a training management system has several positive impacts on business.
Let's find out about some of them!
Save money: Though you have to pay for training management software, it is far more cost-effective than executing and providing training or creating learning material for your team or students in person.
Save time: A Training Management System is self-directed, meaning attendants can learn as and when convenient for them. It also saves time for administrators to organize training courses whenever an employee wants to know anything.
Ensure mandatory training is completed: Managers can ensure that mandatory training is completed thoroughly and to a high standard using a training management system.
Provide accurate reports: It can collate accurate data in an easy-to-understand format making the organization owner understand that their training is practical and offers a return on investment.
Creating a centralized knowledge base: Ensures all training courses and materials are located in one central location to make it more accessible for the attendants.
Improves communication: A training management system simplifies communication between attendants, trainers, and employers.
Installing a Training Management System in 5 Easy Steps
Installing a Training Management System is an easy-peasy job in WordPress. It will take only 5 steps to complete the whole process.
This tutorial will use the LifterLMS plugin to demonstrate the installation process. If you are wondering why we have chosen LifterLMS from so many other learning management systems, let us briefly show you the reasons.
Reasons Behind Choosing the LifterLMS Plugin
It's one of the most popular LMS plugins with more than 10,000 active installations.
It has 4.8/5 ratings on WordPress.org, which mean website owners love this plugin.
This plugin doesn't bloat your site.
It makes the whole process of creating a training-based membership website super easy.
This plugin is compatible with any well-coded WordPress theme.
You can use this plugin with all the popular page builders like Elementor, Beaver Builder, Divi, Gutenberg, etc.
With its 24/7 client support system, you can get help anytime if you encounter any issues while using the training management systems.
We hope now you realize why we have chosen this plugin to create this tutorial. Now, let's get started with the most straightforward way you can follow to get on with a training management system in WordPress.
Step 1: Log in to Your WordPress Admin Panel
To install the LifterLMS plugin, you must first log in to the WordPress admin panel.
On your browser's address bar, search for your domain name with /wp-admin or /wp-login.php at the end, e.g., yourdomain.com/wp-admin or yourdomain.com/wp-login.php.
Type in your WordPress Username or Email Address and Password.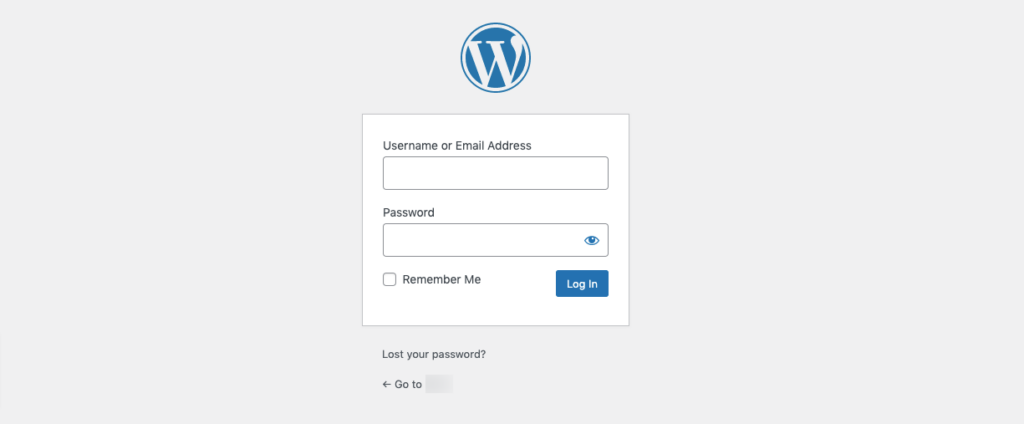 An image that shows where you have to put the login credentials to log in to the dashboard
After logging in successfully, you'll be landed on your WordPress dashboard.
Step 2: Go to Plugins from Your WordPress Dashboard
If you focus on the left sidebar of your WordPress dashboard, you'll get to see an option named "Plugins".
Click on the Plugins option.

A screenshot of a WordPress dashboard that points to the Plugins option
Step 3: Click on the 'Add New' Option
After clicking on the Plugins option, you'll find three options:
Installed Plugins
Add New
Plugin File Editor
Since we want to install a new plugin, so, you have to click on the Add New button.

A screenshot that shows Add New button for installing a new plugin
Step 4: Search for Your Desired Plugin
Now it's time to find your desired plugin. There is an option to search for the plugin you are looking for. As mentioned above, we will use LifterLMS to
Type the plugin name (LifterLMS) in the search box. Then notice the search results to check whether your desired plugin is there or not.

An image that shows the search option to find the desired plugin from WordPress dashboard
Step 5: Press Install and Activate the Plugin
We are almost done with the installation process.
Click on the "Install" button to install the LifterLMS plugin.
This image shows where to click to install a WordPress plugin
Once the plugin is installed, you'll see the "Activate" option. Simply click on that to turn on this plugin on your site.
This image shows where to click to activate a plugin when it's installed
After activating the plugin, if you head to your WordPress dashboard, you'll see a dedicated training management system (in this case LIfterLMS) menu being added on the left sidebar of your dashboard.

This image shows the LifterLMS settings in your dashboard
This powerful learning management system is now activated to create your course or learning material to train your employees or teams. Following the same steps, you can easily install and start any other training or learning management system on your WordPress site.
Utilize the Right Training Management System to Train Your Team/Employee
Choosing the right Training Management System is crucial because picking the wrong solution will only increase the hassle for you to operate it for your employees or your team.
LifterLMS could be a perfect choice for anyone looking for an easy-to-manage solution to create courses or teaching materials to train their employees. You'll get everything from setting up the courses to collecting the reports of your employees in this solution.
Let's hope, following this simple guide, you can install and activate your favorite training management system for your organization with ease.
If you face any issues while working with this training management system, you can reach out to us or share your feedback in the comments below.