Embracing automation can be a great option for a business. It can help save time, money and mistakes, which will benefit any enterprise.
Automation software can perform repetitive tasks and streamline work processes so you don't have to.
It can work 24/7 to promote your business, nurture existing customers and welcome new ones.
We bet you didn't start your business to spend all day working with databases and email clients, so why should you?
Wouldn't you rather spend your time networking, learning, leading and growing your business?
We would and we have.
We think you will too once you're done with this post!
Benefits of using automation software
There are many benefits of using automation software:
Save time – Time is the one thing that money cannot buy, so why waste it on boring tasks? Automate email replies, order acknowledgements, data exports, user editing, website notifications and so much more. You'll be amazed at how much time you could save.
Automate repetitive tasks – How many times per day or week do you copy and paste an email address into a welcome email? Or copied a course link into an order confirmation? What if you never needed to do another?
Automate tasks when you're not there – No need to be on call 7 days a week or monitor your email constantly so you don't miss an order. Let automation software handle it for you.
Increase productivity – Less time wasted on repetitive tasks means more time to do other things like grow your business, explore new course topics or research competitors. Work on your business, not just in it.
Reduce human error in important tasks – We are all human and we all make mistakes. Reducing those mistakes with automation software helps create a professional first impression. It also avoids those 'oh no' moments when you realize you just sent an order confirmation without including the invoice PDF.
Automation software in business
We have touched upon a couple of use cases for automation software already, but let's expand a little bit.
Here are three common use cases where automation software can help save time, money and effort:
Automatically send a welcome email when someone signs up for a course
Let's say you run an online course website and are starting to see some success from your marketing efforts.
Some LMS (Learning Management Systems) will automatically send a welcome email to new students. But not all do.
Do you manually create an email to make them feel welcome?
No, you don't. Instead, you can connect your automation software to your LMS, set a new signup as a trigger and configure a welcome email to be automatically sent whenever you receive a new signup.
Automated report generation for eCommerce or LMS
Do you run an eCommerce store or a busy learning website? Do you like to keep on top of new signups or revenue? Run weekly or monthly reports so you can monitor growth?
Why not let your automation software handle it for you?
Point it at the back end of your store or LMS, set a schedule for the report, configure the type of report you want to see and set an email address to send it to.
As long as your system can produce reports, your automation software can generate them, package them and email them to you on a schedule that suits.
Send an email to nurture or remind of lapsed subscription
How many times do you have to remind customers their membership is about to lapse or to resubscribe to see new content?
Email marketing apps can do a lot of that work, but automation software can do more.
It can extract email addresses from your database, sort those whose subscription is about to end, add them to an email template and send them automatically at a set schedule.
All without you having to lift a finger!
How to choose the right automation software for your business
The right automation software for your business depends entirely on what you do, how you do it and who you do it for.
We couldn't offer direct recommendations within this blog post, but we can help you identify what to look for.
Integrations – Automation software is only as good as its integrations. The more platforms it can work with, the more value it can provide.
Ease of use – You shouldn't need a degree in engineering to be able to link an app with a trigger with an outcome.
Price – Pricing models vary, but ideally, you want to extract maximum value from the tools according to the features it provides.
Dependencies – There's no point using automation software that depends on other programs or custom code as it's too restrictive.
Flexibility – The best automation software will let you use it how you want to use it and not force you to change the way you work.
Scalability – You may start small but no business wants to stay small forever. Will your automation software grow with you?
Top 5 automation software for business
Hopefully by now we have whet your appetite for automation software and shown you some practical ways it can help in business.
We have shown you what to look for in your automation software so let's now name names.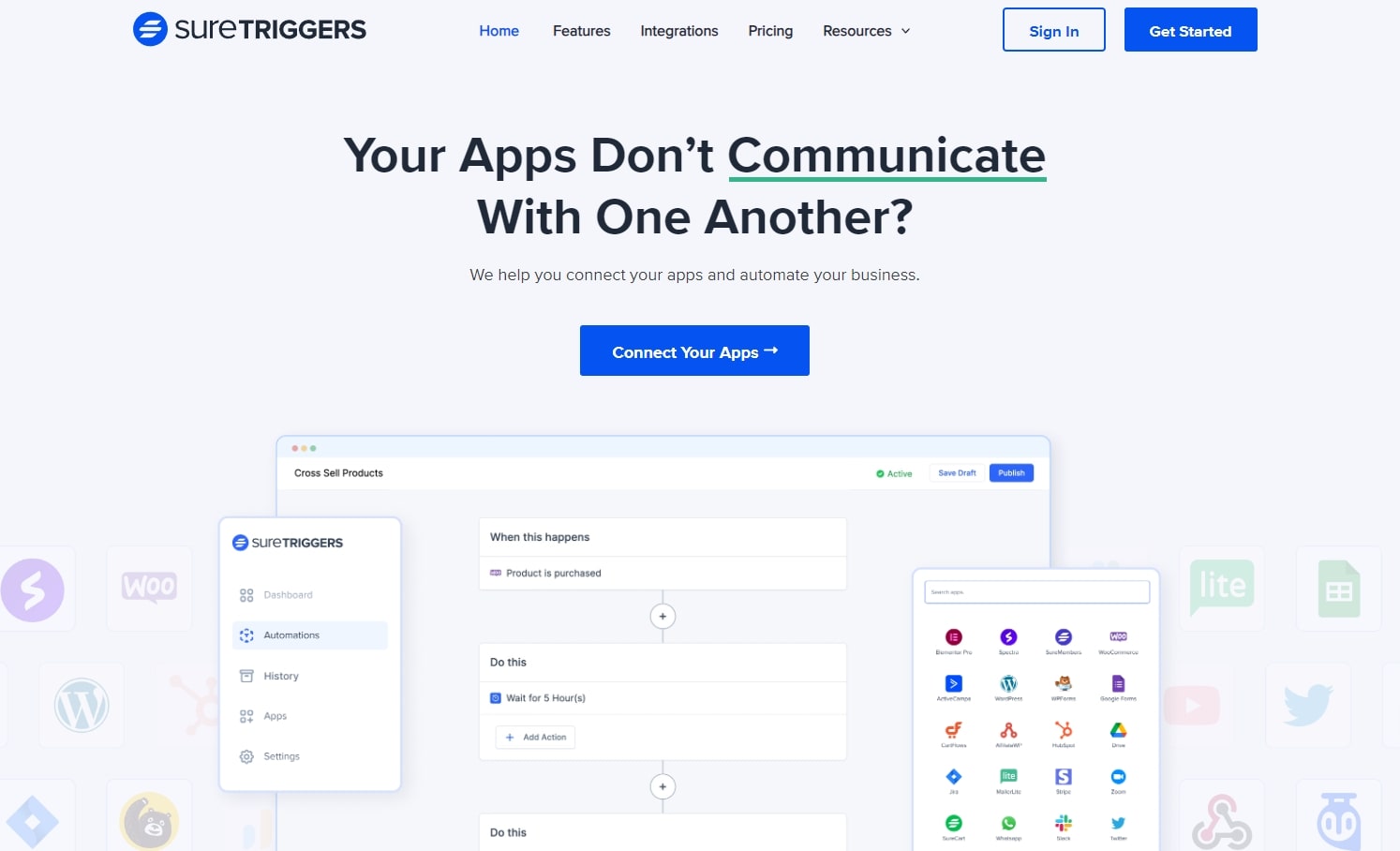 SureTriggers is a new automation platform designed to enable apps from across the world to talk to each other. It works with WordPress, SaaS and other platforms and has been tested to work with many leading applications.
SureTriggers uses a smart visual integration builder where you set the app you want to use, configure a trigger and add an action to perform. It's incredibly easy to use and supports multiple apps and triggers within a single automation.
Features:
Supports thousands of apps and platforms
Visual automation builder
Supports schedules, conditions, filters and more
No coding skills required
24/7 support
Pros of SureTriggers:
Visual builder makes it simple to set up automations
Supports multiple step automations for true intelligence
Compatible with thousands of apps
Easy to use and to configure
It's free (for now)
Cons of SureTriggers:
Not as well known (yet) as other platforms
Price
SureTriggers is currently free with premium options coming soon.
SureTriggers is good for businesses who want to perform automations without having to learn a new platform, learn how code works or spend hours trying to figure out how to set up triggers.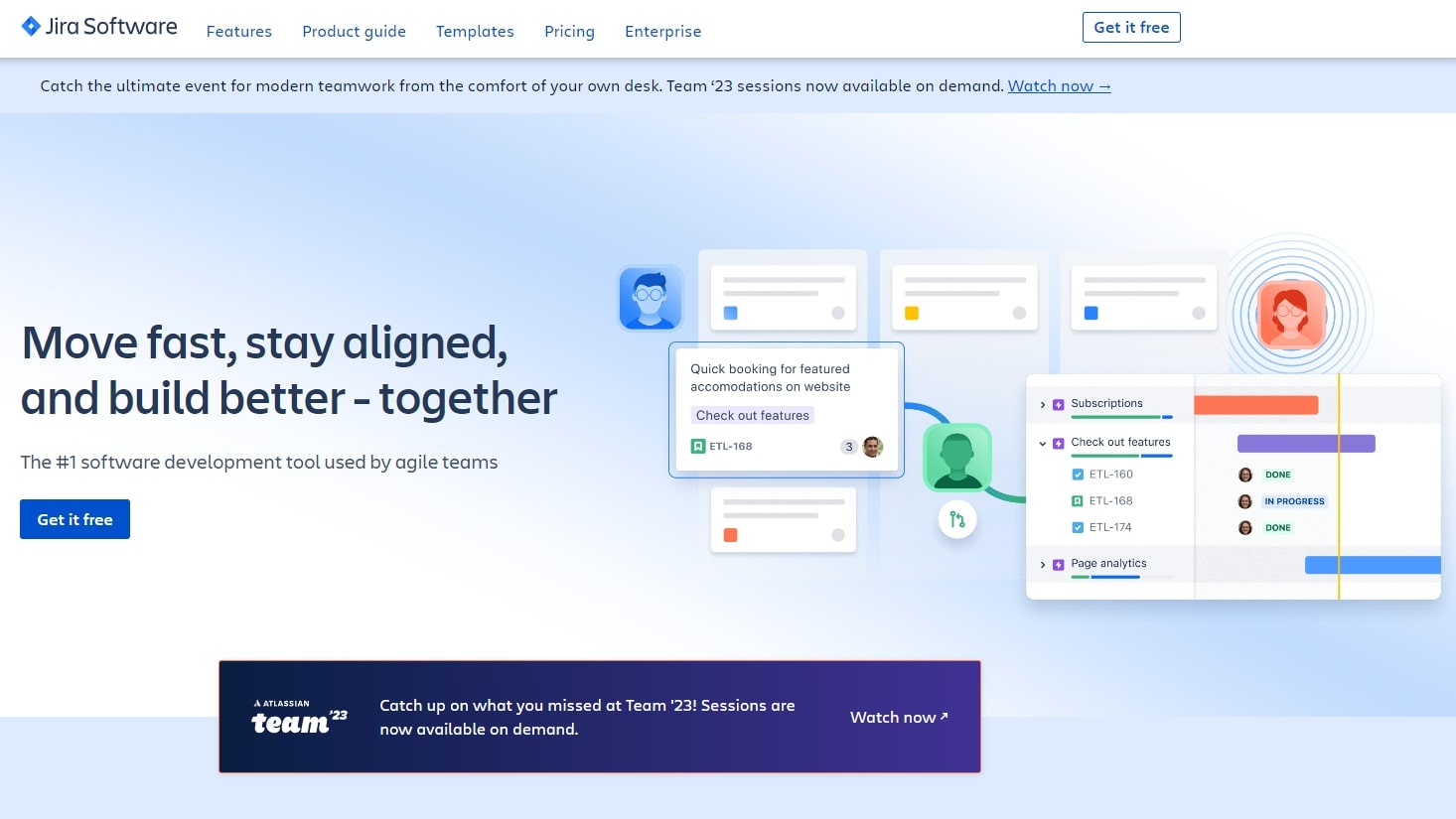 Jira is a well-established project management platform with automation elements built in. While not dedicated automation software, there's enough here to make it worth exploring. You get kanban boards and project management features with automation as an added extra.
The automation part of Jira Cloud uses a similar canvas as SureTriggers. You set the app, the trigger and the action and leave the software to take care of the rest. It's a very capable platform that can handle complex tasks with relative ease.
Features:
Great for businesses that need more than automation
Capable project management software
Supports Agile methodology
Time tracking and reporting tools
Extensive reporting capabilities
Pros of Jira:
Full project management platform with automation elements
Designed for small to medium-sized businesses
Can help run many aspects of a business
Very customizable with templates
Relatively low cost
Cons of Jira:
There is a lot to learn to master Jira
May be a little too complex for smaller businesses
Price
Jira uses per-seat licensing priced at $7.75 per user per month.
Good for businesses who want to use Agile project management and utilize project management elements as well as automation.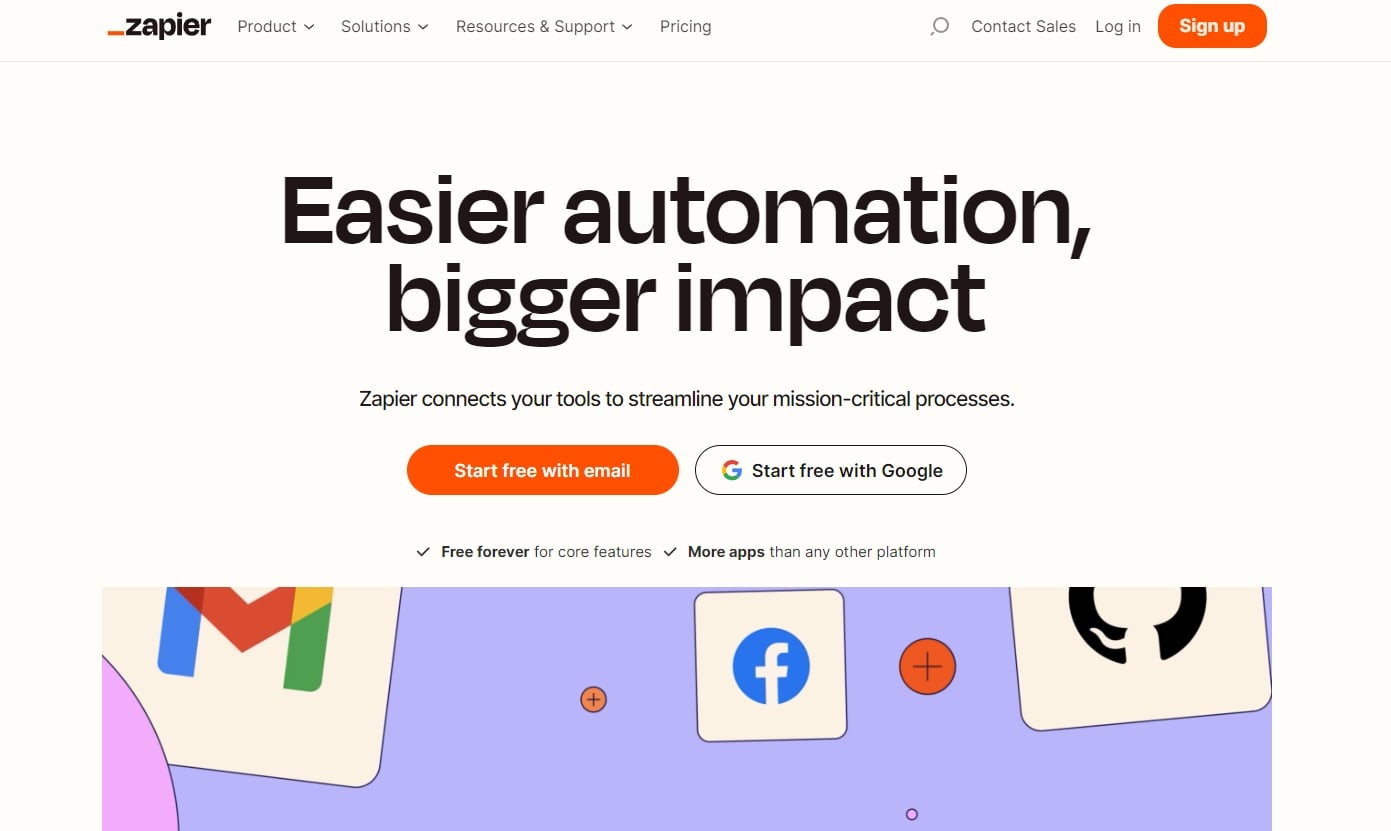 Zapier is a very well established automation platform that has been designed to make it as easy as possible to streamline work processes. It's relatively simple to use, with a visual automation builder that uses drag and drop and IFTTT logic.
Zapier has thousands of integrations and can perform almost any type of automation you're likely to need. It supports multi-step automations including filters, schedules, webhooks and many common features businesses use with their websites.
Features:
Fully featured automation software
Thousands of integrations
Visual automation builder with IFTTT logic
Supports complex and multi-step automations
Well-known solution
Pros of Zapier:
Relatively easy to use and create automations
Most commonly used apps are supported
Visual automation builder is ideal for new users
Can create simple and more complex workflows
There's a basic free version
Cons of Zapier:
Visual builder is a little basic
Quite expensive
Price
There's a free version of Zapier that supports single step automations and four premium plans that cost from $19.99 per user per month.
Zapier is good for businesses who want to perform a wide range of automations and don't mind a little complexity and learning curve.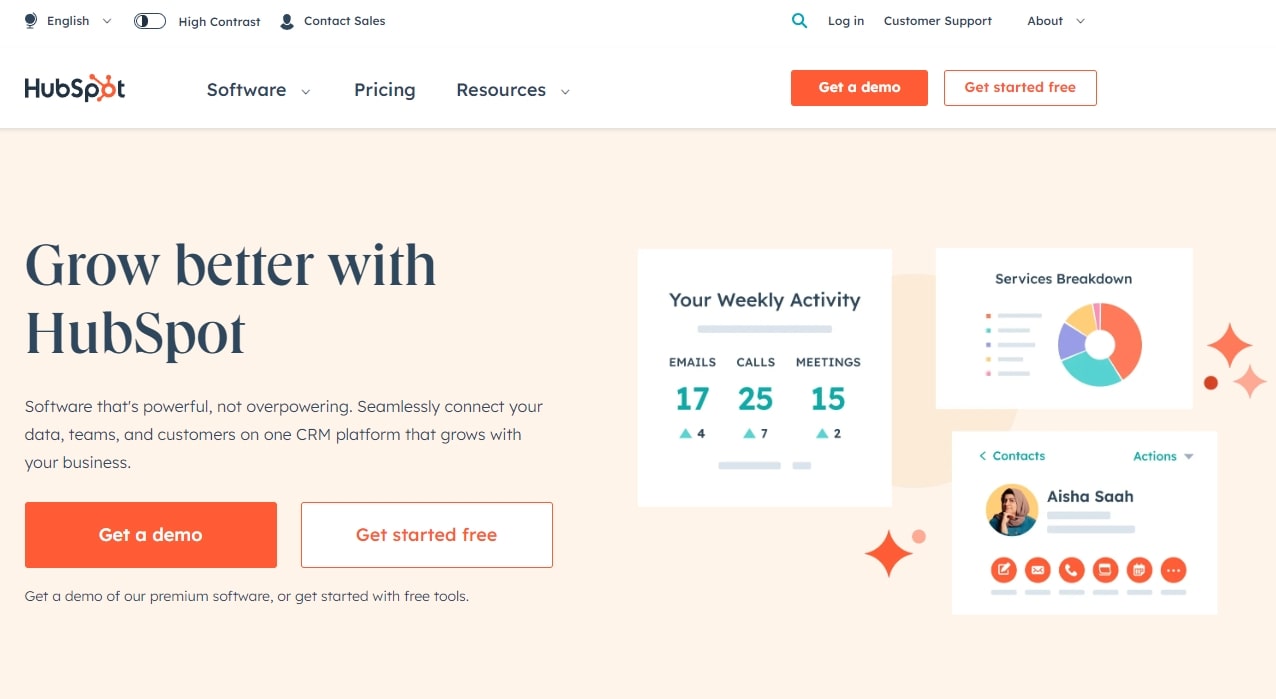 HubSpot is a well-known marketing and CRM platform that has built-in automations. It isn't as wide-ranging as Zapier or SureTriggers but can make short work of a variety of marketing automations.
HubSpot has a neat visual editor that helps you build automations for a number of marketing tasks. It helps you build multi-step automations, visualize how they work and set up workflows covering outreach, client management and common nurturing tasks.
Features:
Powerful CRM with automation features
Visual workflow builder with intuitive controls
Supports most apps and areas of marketing
Supports delays, filters and complex automations
Free version
Pros of HubSpot:
Ideal for businesses who want to automate common marketing tasks
Integrated within the CRM for ease of use
Can be used to format data or update email lists
Seamlessly scales as you grow
Part of a very well-regarded CRM platform
Cons of HubSpot:
Premium is expensive
Automation is just part of the overall solution
Price
There is a basic free version of HubSpot CRM while premium versions begin at $890 per month.
HubSpot is good for businesses who want to do more than just automate repetitive tasks and who want to integrate customer relationships, marketing and outreach.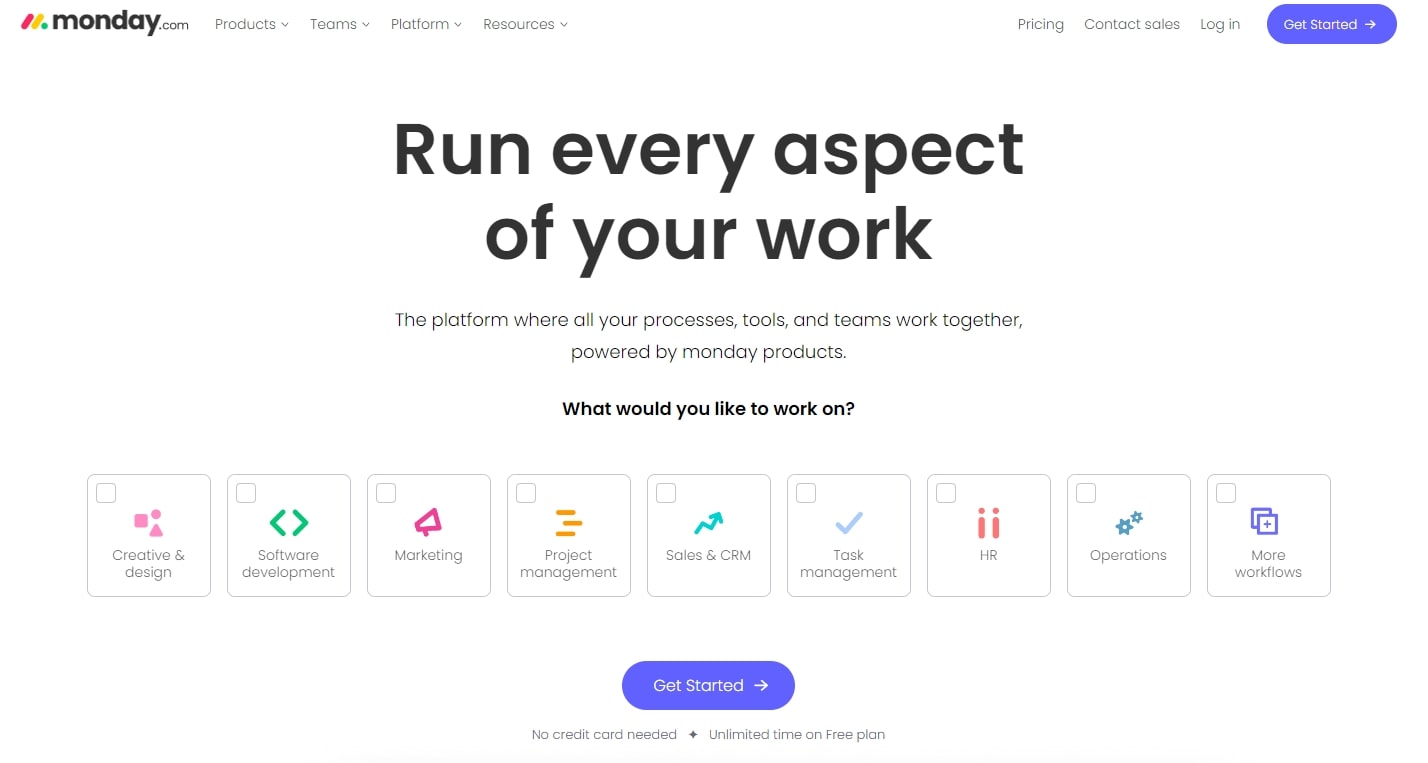 Monday.com is a task management and collaboration platform with built-in automation tools. Automations are more limited than SureTriggers or Zapier but they are mostly preconfigured so are very easy to implement. It does support custom automations though.
For example, there's an 'Every time period create an item' automation where you can generate a report every day or week and email it to any address. Most automations work within Momday.com but are still useful for any business that uses the platform.
Features:
Useful task management platform for teams
Preconfigured automations built-in
Supports custom automations within the platform
Modern design with intuitive controls
Free forever options
Pros of Monday.com:
Very easy to work with and a pleasure to look at
Platform as a whole is very customizable
Most automations are baked in
Templates available for most actions
Great for distributed teams
Cons of Monday.com:
Most automations are within Monday.com
Automations only available in Standard or Pro tier
Price
Monday.com has a free 14-day trial so you can try before you buy. You'll need Standard ($12 per user per month) or Pro ($20 per user per month) to access automations.
Monday.com is good for businesses who want to use a leading task management platform with basic automations and like the idea of using templates.
Conclusion
Automation is the future. The ability to automate repetitive tasks, reduce human error and spend your time more productively are advantages that are too good to miss.
The same way AI is changing how we create content, automation software is changing how we run a business.
The advantages of using automation are too many and the downsides too few.
The question then changes from are you going to use automation software to when are you going to use automation software?