Creating an engaging course for WordPress content creators or Learning Management System (LMS) users takes a lot of work. It takes many critical elements to make effective course content, from researching, writing, screencasting, video editing, optimizing content, and marketing to tracking progress. To simplify the entire process, many tools are available nowadays to help WordPress content creators create the perfect course for their business.
Today we will share ten highly essential course creation tools for WordPress LMS users that would help create engaging and effective digital courses for their e-learning websites/businesses.
What Is a Content Creation Tool and Why Do You Need It?
Content creation is an integral part of any course content creator. In this regard, a content creation tool helps to streamline this process and make it easier for users to create high-quality content quickly and efficiently. It is typically a software application that enables users to create, edit, and publish digital content such as text, images, audio, and video. It provides users with the tools and features necessary to create engaging and compelling content for their target audience/students.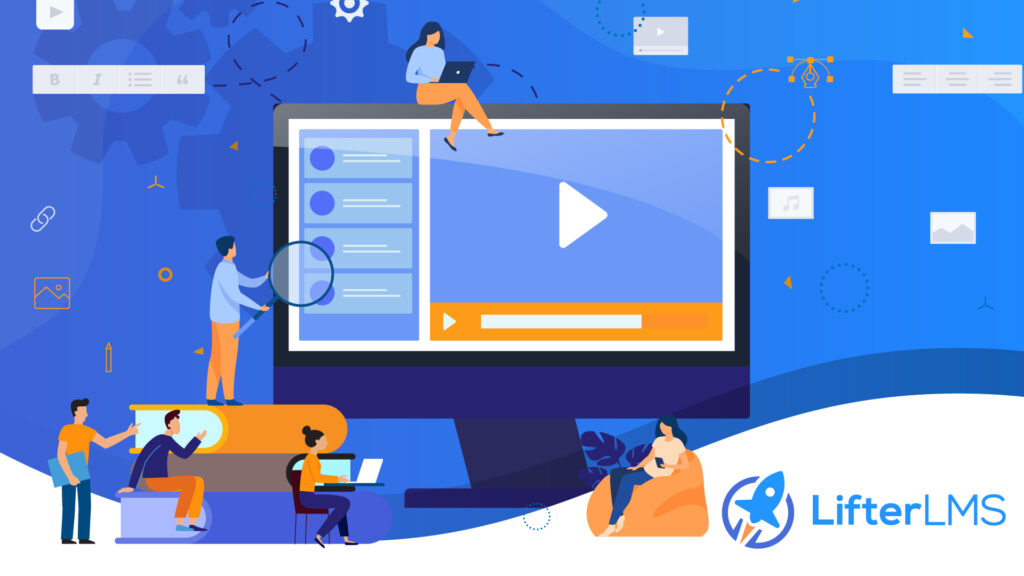 Content creation tools offer a variety of features and functions that make creating content more accessible. These include features such as text formatting, image editing, audio, and video editing, animation, 3D modeling, etc. These tools also give users the ability to collaborate on content, share content with others, and store content in the cloud. This makes it easier to access content from different devices and platforms.
They can also help you identify trends in content marketing, analyze your competitors' content strategies, create visuals for your blog posts, and repurpose content. Additionally, they can help you promote your content and measure the effectiveness of your content marketing efforts.
But how does it specifically help the course content creators? Well, in simpler words, these tools make creating high-quality course-related content easier without the need for expensive or time-consuming course production processes. They can help you brainstorm ideas, optimize your course content for search engine optimization (SEO) & social media, and get organized with a content calendar that will help to engage learners and drive more business success.
10 Essential Content Creation Tools for WordPress Course Creators
It doesn't need a saying that every successful course for a Learning Management System (LMS) requires the right tools to create it. WordPress is an incredibly powerful platform for creating and managing these courses. We already know many course content creation tools are available for WordPress LMS users to help make the course creation process effortless and efficient.
So here are our top 10 highly essential course content creation tools required to create exceptional courses for WordPress LMS users.
Turnitin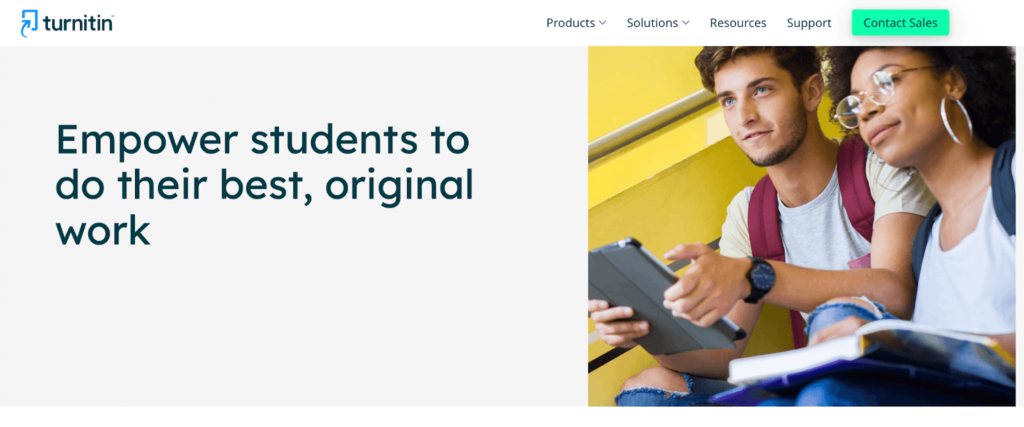 Turnitin is an innovative online tool that helps promote academic integrity and original thinking. It allows students to submit their work, which is then checked for potential plagiarism. This helps ensure that all students submit original works without copying from other sources. It streamlines the grading system & also provides feedback on the quality of the work, giving students insight into how they can improve their writing skills.
Additionally, it allows teachers to create virtual classes where multiple students can upload assignments simultaneously. Combining these features helps empower students to do their best work with confidence and integrity. These are essential for course content creators who are trying to ensure the originality of students' work, running under a trusted system of the academic process.
Grammarly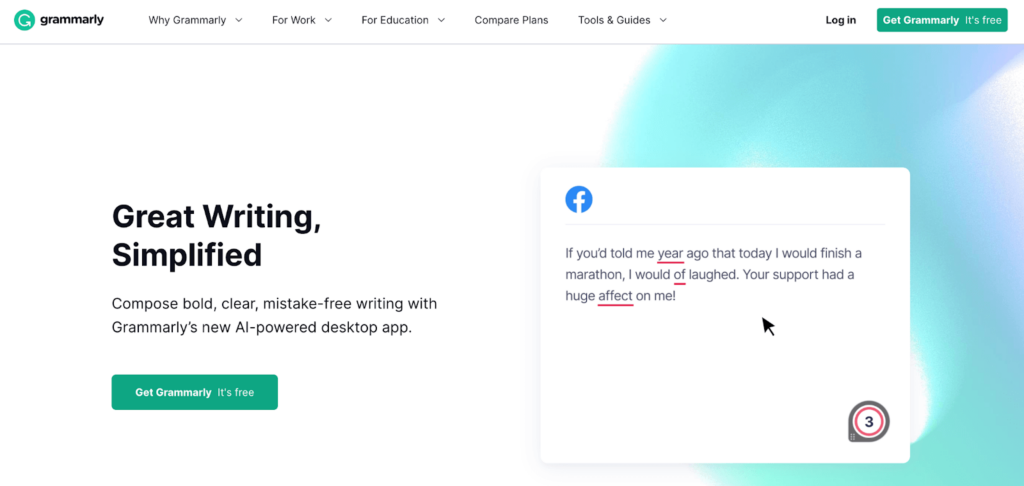 Grammarly's new AI-powered desktop app is an excellent tool for ensuring your course writing practice is always bold, clear, and error-free. This app uses cutting-edge artificial intelligence technology to help perfect your grammar, wordy sentences, spelling, and punctuation. It also checks for potential plagiarism issues and unnecessary words to provide real-time feedback on your writing.
With its powerful AI engine, you can easily spot mistakes in your course writing draft that would otherwise be hard to find. This ensures that all the words in your course content are accurate, effective, and professional. Plus, the app makes it easy to write faster since you don't have to worry about proofreading or editing for mistakes. Indeed an essential tool for course content creators to help them save time and confidently create better content.
Camtasia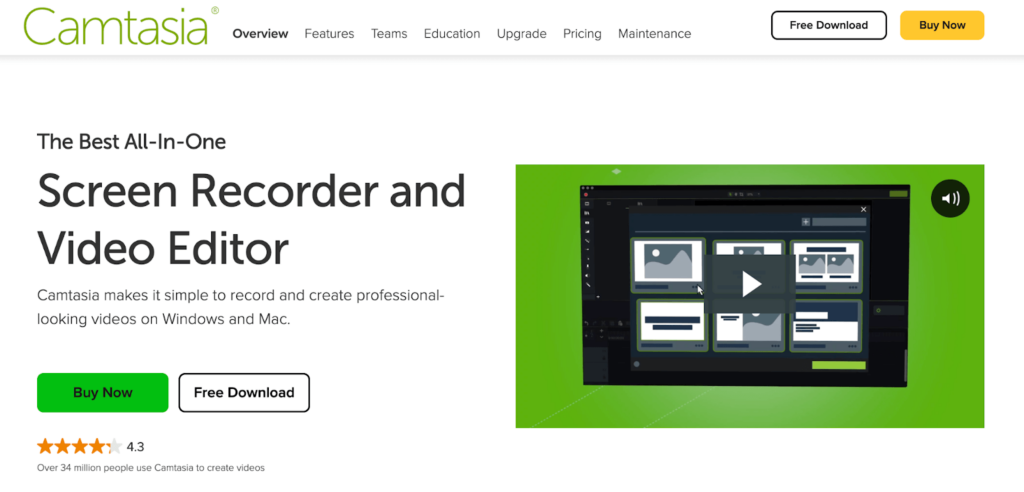 Camtasia is an all-in-one screen recorder and video editor that helps make creating professional-looking videos incredibly easy. Its easy-to-use options & interface enables content creators to record anything on their screen with just a few clicks. With its intuitive drag-and-drop editor, users can easily trim and combine clips or add titles, music, transitions, annotations, and more. You can even create a custom video template that can be used for any project. More essentially, Camtasia supports almost any media format, so users can seamlessly export videos for use anywhere – from YouTube to tablets and mobile devices.
This comprehensive software package provides everything creative professionals and hobbyists need to create engaging video content that stands out from the crowd. The best part is that the user interface is extremely user-friendly, making it perfect for those course content creators new to video editing. With its unique features, anyone can create high-quality videos quickly and effortlessly – perfect for course content creators or LMS businesses who need to save time but still produce great-looking content!
Canva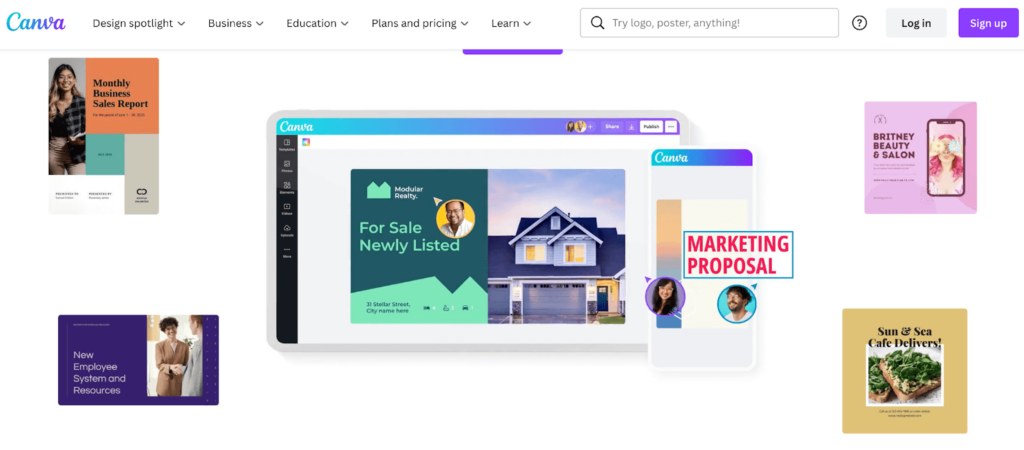 Canva is one of the most popular online graphic design platforms that can be used to create stunning course visuals. This powerful platform has all the tools you need to make high-quality course visuals, such as course covers and screenshots. Their intuitive drag-and-drop feature makes it easy for anyone to create beautiful designs quickly, even with no prior design experience. The tool also offers a wide variety of templates and resources, including fonts, graphics, and stock images that can be used in course designs.
The user-friendly interface allows users to easily customize their designs and get creative with their work simply with its drag & drop editor. Even its free plan allows users to access a wide range of features needed to make amazing visuals for courses, while paid plans provide additional features like unlimited storage space and access to premium templates and elements. With its powerful tools and flexible options, content creators can easily create eye-catching visuals for their courses quickly and easily. A must-have tool for every WordPress content creator.
Buffer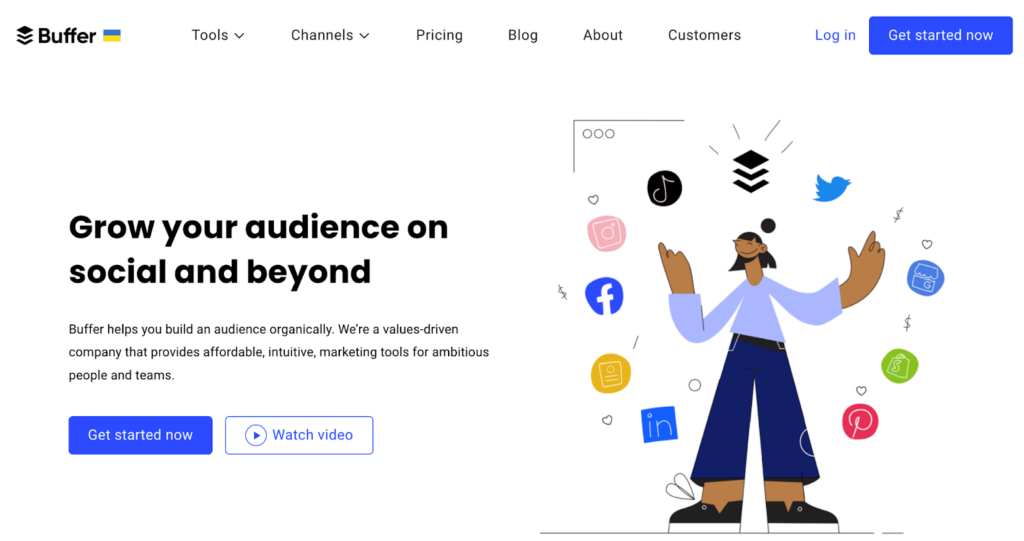 Buffer is a great tool for businesses looking to build an audience organically. It provides affordable, intuitive marketing tools to help small and large companies take their marketing efforts to the next level. It offers several exciting features, including automation, scheduling, social media analytics, and content curation. Its automation allows users to easily manage multiple accounts from one place, while scheduling lets them create posts ahead of time to be released at a specific time or day. This is particularly helpful for course content creators who are looking to broaden their reach to get more organic visitors through social platforms.
Its social media analytics helps track the performance of campaigns in real time and gives valuable data about followers and engagement. Content curation makes it easy to find interesting content from across the web that fits with a brand's messaging. All these features come together to give course content creators a comprehensive approach to social media management that will save them time and money in the long run.
MailChimp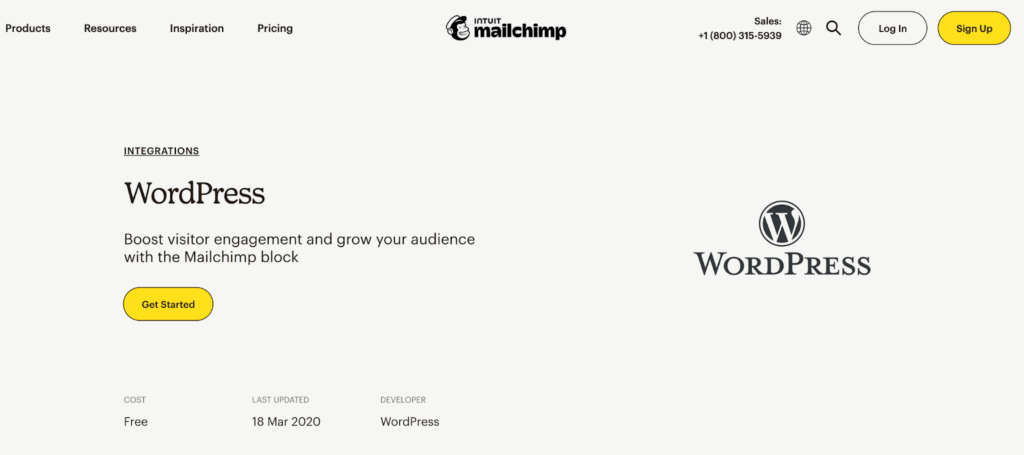 Mailchimp is the go-to email marketing and automation platform for businesses that want to drive sales through effective email campaigns. With its pre-built features, you can create newsletters, automated emails, segment contacts into specific lists, and track performance with detailed analytics. Additionally, the platform offers templates to make creating beautiful emails easier than ever—something a content creator fancies to promote their products or services.
It also offers built-in A/B testing features to help you optimize your campaigns for maximum success. With its powerful tools and resources, you can turn your promotional emails into revenue and easily measure their performance over time. From simple email sends to complex automation, Mailchimp helps businesses take control of their online marketing strategies easily – making it the number one choice for email marketing for any content creator.
SureTriggers
SureTriggers is a robust automation platform that allows users to simply create custom processes and triggers for a range of WordPress site operations. It can be helpful for content production solution for course makers to simplify and improve the process of producing engaging and meaningful material. It's feature set enables course authors to offer high-quality content while also improving student's learning experiences.
For example, provides automatic content scheduling, which enables course authors to prepare and deploy content in a methodical manner. This ensures a systematic and organised course flow when publishing modules, lessons, or tests.
Moreover, SureTriggers smoothly connects with major platforms such as WordPress, LMS plugins (such as LifterLMS), and marketing tools. This allows course authors to save time and effort by automating operations like user enrollment, progress monitoring, and personalised alerts.
Furthermore, SureTriggers offers integration with email marketing platforms, enabling course creators to send targeted email campaigns, drip content, and provide updates to their students, fostering a strong and ongoing connection.
Audacity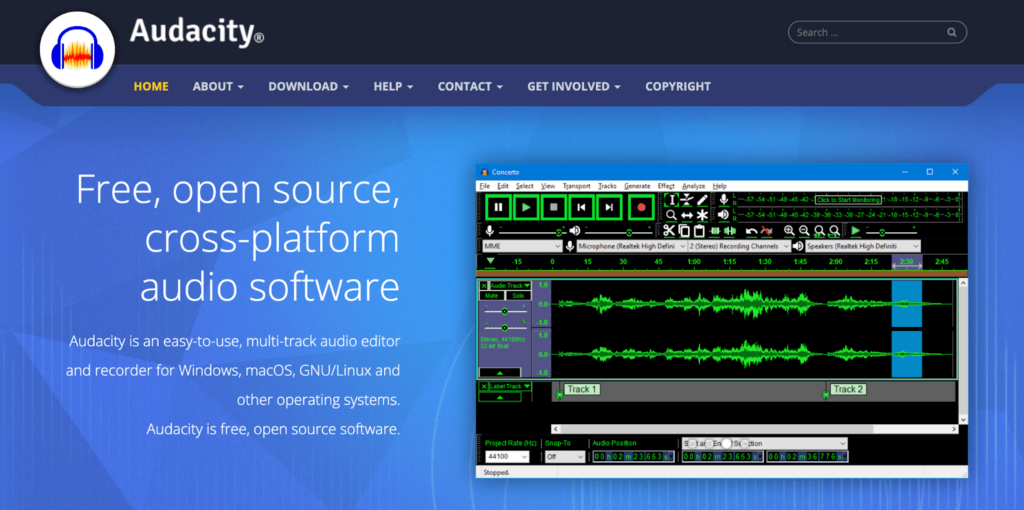 Audacity is an exceptionally user-friendly, multi-track audio editor & recorder that is free and open source. It is designed to be a cross-platform software, meaning it can run on Windows, Mac OS, Linux, and other operating systems. It has numerous helpful features, such as the ability to record live audio through a microphone or mixer, edit recordings with cut, copy and paste tools, mix multiple tracks together and even apply effects such as reverb, echo, or phase shift.
With these features combined, users will have the ability to create professional quality audio content from home. Moreover, its intuitive interface makes it easy for beginners to get started with recording and editing audio quickly, while more experienced content creators can use its powerful tools for advanced sound manipulation. Overall this handy tool offers a reliable solution with an array of great features that benefit anyone from amateur to professional course content creators looking to produce high-quality audio content.
BuzzSumo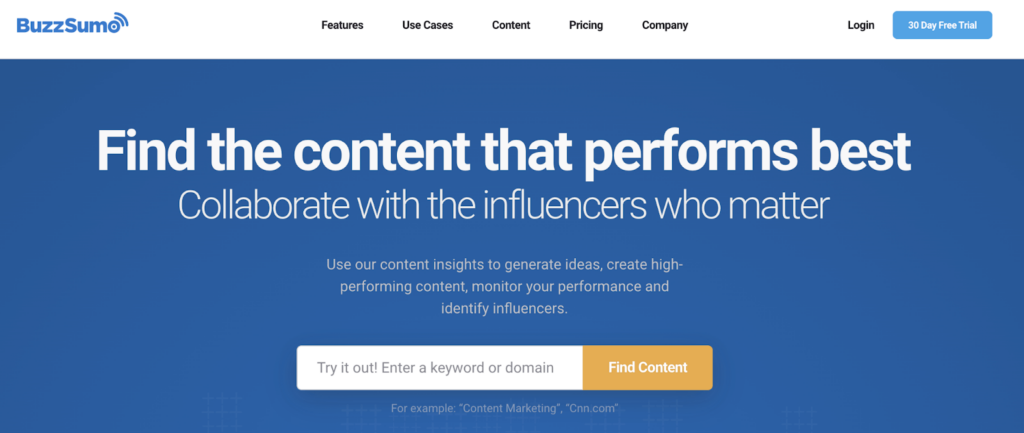 It is an immensely powerful tool that enables its customers to analyze content performance and find the best-performing content in their particular field. It also gives users insights into who are the key influencers in their sector so that they can collaborate with them. With BuzzSumo, course creators can easily search for relevant articles, videos, infographics, and guest posts to get an idea about what is trending in their niche.
The platform helps them identify popular and engaging topics for their target audience. Additionally, it has features like topic alerts, and link tracking, which help customers stay on top of all the latest updates within their sector. All these features provide immense advantages to course content creators, including saving time, boosting efficiency, and improving engagement with their target audiences.
Descript

Descript is the perfect solution for anyone who needs to quickly and accurately create high-quality videos & transcribe recordings. The recordings are automatically transcribed, so you can edit them like a document, making it easier and faster to perfect the content. But it doesn't stop there; you can also arrange visuals as you would on a slide deck, giving your video an even more professional look, something that is extremely helpful for course content creators.
Some of its other key features include screen recording, podcasting, social clips & templates, studio sound, subtitles & captions, etc. The best part is that all these features are available without requiring any technical knowledge or experience. It's easy to use, fast to produce and provides stellar results every time. So if you are a course content creator, this tool is perfect for those who are looking for a simple yet effective way to create videos that stand out from the competition.
Burst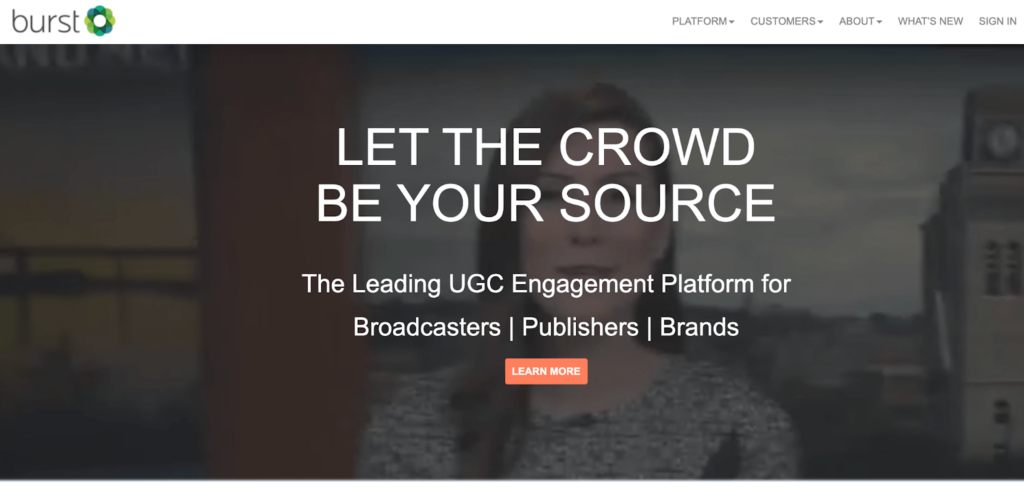 Burst provides customers with a unique video experience taking user-generated content and curating it in real-time. With its expansive library of rights-cleared video content, content creators get only the best quality content. It features an engaging and easy-to-use interface with powerful search capabilities, so you can find exactly what you're looking for quickly and easily. This means content creators can always watch the latest and most relevant videos to create course materials without ever having to worry about outdated or irrelevant content.
Whether you're a professional content creator or just looking for some entertainment, the tool offers features like previewing videos, sorting by relevance and freshness, and bookmarking video content for easy access when needed. With its innovative technology, any content creator can easily stay up to date on the hottest topics and discover new stories through the best user-generated content to get ideas for creating courses and more.
Bonus: More Content Creation Tools for WordPress LMS Business Site Owners
Yoast SEO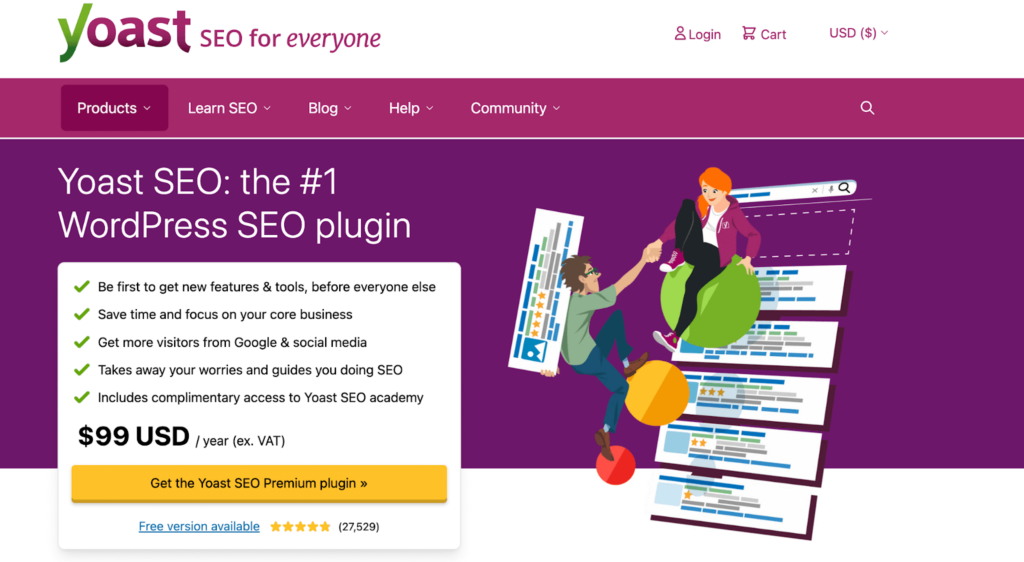 Yoast SEO is the ideal WordPress SEO plugin, a complete content optimization suite with powerful tools to improve your website's ranking in Google search results. It features a comprehensive set of features such as XML sitemaps, redirect manager, meta tag editor, and social integration.
As for course content creators, it helps them optimize their content for readability, keyword density, and other on-page SEO factors. Additionally, it provides detailed reports to help you track and improve your SEO performance.
MailPoet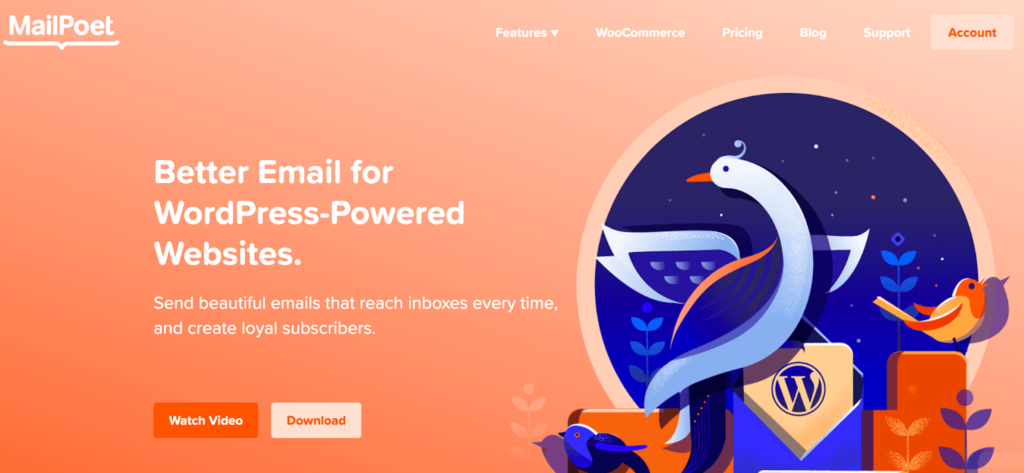 MailPoet is an invaluable email marketing tool for WordPress content creators, allowing them to easily create and send professional-looking email campaigns from their WordPress dashboards. Its user-friendly interface allows users to build powerful automated newsletters, welcome emails, post notifications, and more without any coding knowledge. With its advanced segmentation capabilities and comprehensive analytics, MailPoet helps users get the most out of their campaigns.
Users benefit from its flexibility and scalability, being able to reach both small lists as well as large ones with ease. The power of MailPoet lies in its ability to provide course content creators with an all-in-one package for managing their email marketing efforts without ever having to leave their WordPress dashboard. Its sophisticated yet straightforward features can help LMS businesses save time and money while maximizing the success of their online presence. It is an ideal tool for content creators who need to promote their courses with a comprehensive solution that makes email marketing more effortless than ever before.
Weglot Translate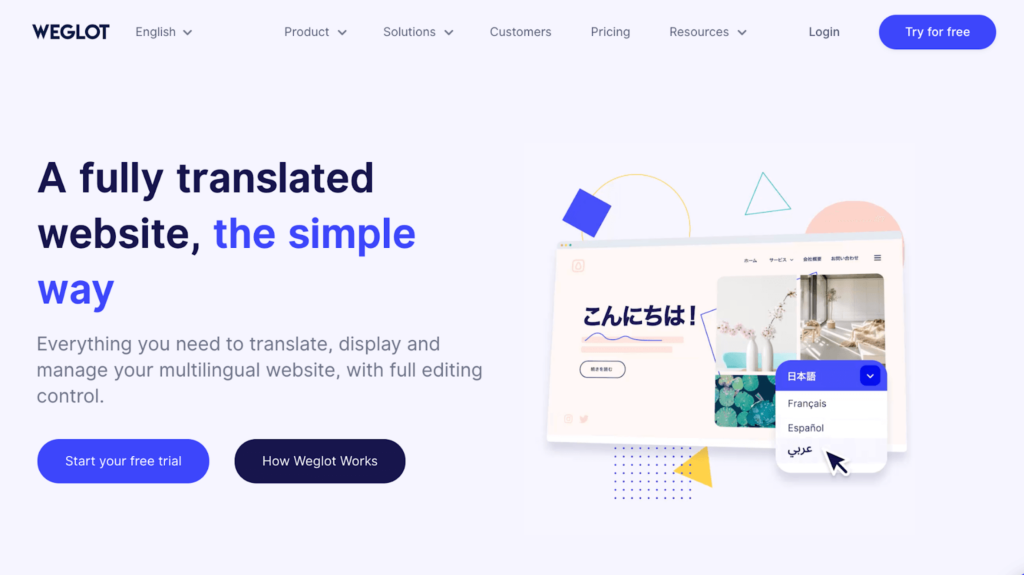 It is a robust yet easy-to-use website translation plugin that turns any site into a multilingual platform giving them access to an international audience. This is a necessary plugin for every course content creator who wants to reach & appeal to a broader audience without needing to do all the translation work themselves. With Weglot, users have complete editing control over the translations created, allowing for more accurate and customized versions of each web page.
Additionally, it makes it easier to manage your multilingual website by providing detailed analytics and insights on the performance of each version. This helps LMS businesses better understand their target markets and make more ingenious content strategy and localization decisions. All in all, this is a tool that enables people in the course content creator line of business to reach a global customer base while still preserving the integrity of their brand and message.
Forminator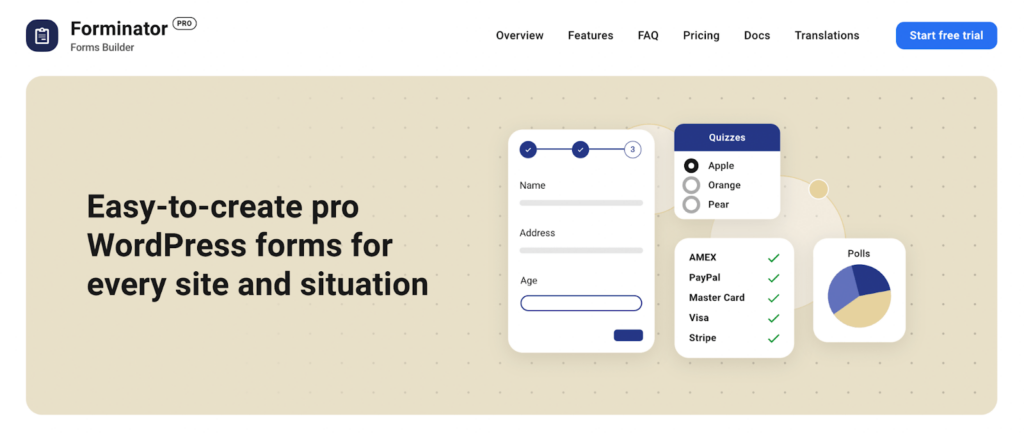 As a course content creator, contact forms are what you will need at some point in time if you want your audience to reach out or get connected with you. You might need them to take a survey, submit an application, subscribe or sign up through a landing page on your WordPress LMS website. This is when a user-friendly form builder like Forminator comes into your business, helping you quickly build any form. With its easy-to-use drag & drop form builder, you can easily create contact forms, surveys, quizzes, and more for your course right from the WordPress dashboard.
Get The Right Course Content Creation Tools To Boost Your LMS Business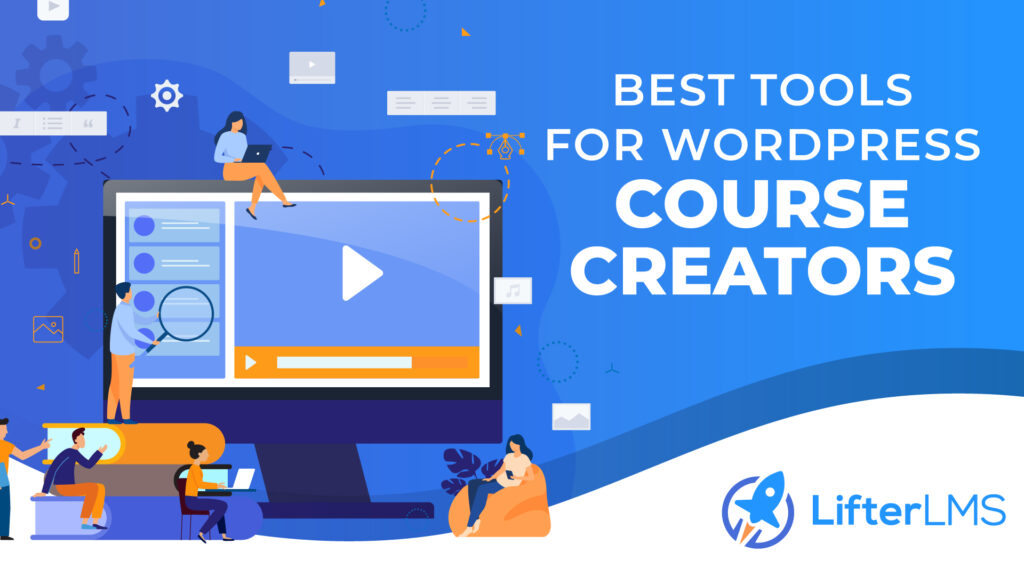 It's not uncommon for content creators to worry about how much effort they put into each new project. You may fear that if you put too much effort into something, you won't have enough energy for the next thing you need to create. But the truth is, if you want to be an adept content creator, you need to make a solid effort every time.
This is because your audience expects to see and hear the best you can produce. They may not know exactly how much work goes into something, but they can tell the difference between something rushed and something given a lot of thought and care.
And with the right tool, your effort as a course content creator will look more creative and professional, which is bound to boost your LMS Platform's credibility and business in the long run.
If you are starting new & looking to get into the online LMS business, check out LifterLMS to create a comprehensive e-learning platform in WordPress.
But if you are already creating content for years, let us know which content creation tools you have found most helpful while creating content for your courses.