The most recent release of LifterLMS brought with it a new capability where you can customize exactly what happens the instant after a successful purchase goes through.
This feature is called "checkout redirects."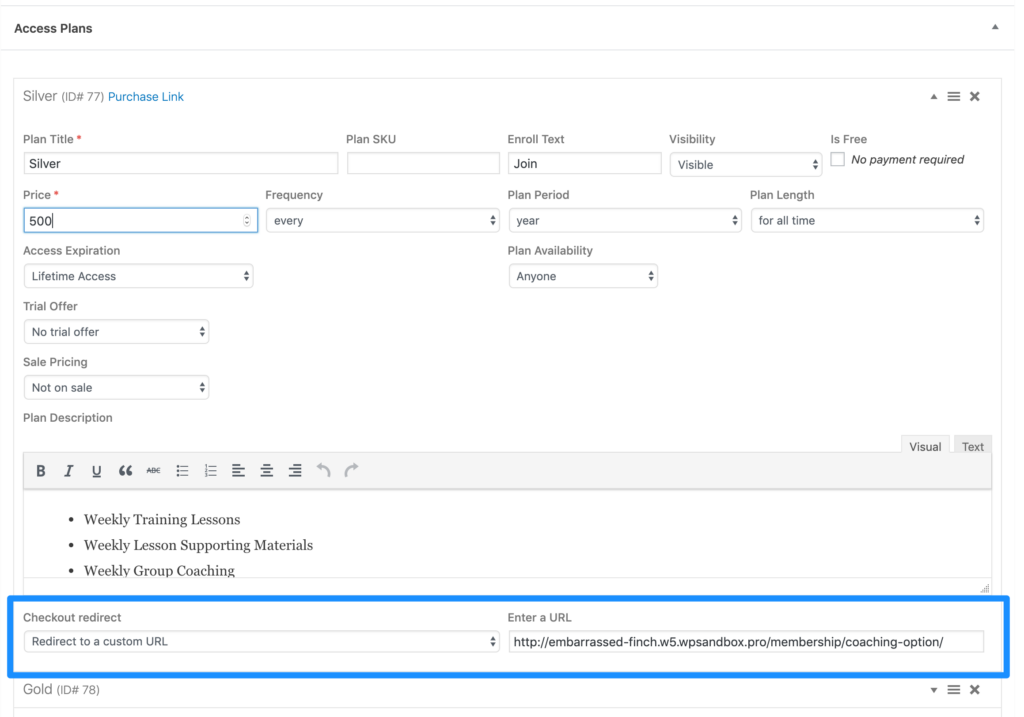 Here are the top 3 ways you could benefit from a checkout redirect:
One Time Offer Upsells
Immediately after someone purchases your course, you can now offer an upsell.
An example upsell would be to sell your course for $500, but offer a post-purchase $5,000 private coaching package as an upsell.
Here's a video where we demonstrate this example:
They key elements of a one-time offer (OTO) post-purchase upsell are:
The credit card is already entered (If you are using the "Saved Cards" feature in the LifterLMS Stripe add-on).
The user is already logged in.
Excitement, focus on your offers, and shopping enthusiasm is at it's highest immediately after a successful purchase.
All friction is removed, so that the buyer essentially just has to click a button to upgrade.
Upselling post purchase can be a powerful driver of additional revenue to your business.
The checkout redirect feature works with the native LifterLMS checkout. If you are using WooCommerce to sell your LifterLMS courses/memberships or want to get into more advanced checkout flow optimizations like "order bumps," we recommend you explore the plugin called CartFlows.
Custom Learning Experience Flows
By default when students enroll in a course or membership in LifterLMS, they are redirected back to the course or membership page they signed up for as a logged in user, ready to proceed.
You can change that default behavior with the new checkout redirect feature.
You can send them anywhere you want on your website or anywhere else online the moment after they purchase through a specific access plan.
So for example, post purchase you could send them to a:
Specific course to start on if they purchased a course bundle
Page to schedule their first coaching call
Forum for them to create their first introduction post
Page with details on how to join the private Facebook group
Page on your website or Amazon with a shopping list of "schools supplies" to get
Page that initiates a refer a friend program
Much, much more
As long as you can get there through a link, you can send them literally anywhere.
"Thank You" Pages For Tracking Pixels
According to Ryte, "a tracking pixel is an HTML code snippet which is loaded when a user visits a website … It is useful for tracking user behavior and conversions. With a tracking pixel, advertisers can acquire data for online marketing, web analysis, or email marketing. With log file analysis, long data evaluation or using appropriate analytical tools, this data can be used for different purposes, for example retargeting."
So for example, you might want a tracking pixel on your website thank you pages to effectively run advertisements through:
Facebook Ads
Google Ads
Instagram Ads
LinkedIn Ads
Much, much more
After a successful checkout you may want a specific "thank you" page that you install your tracking pixel on to monitor and collect conversion data.
If you don't know the details about exactly how your paid advertising activities are working, it's difficult to make any kind of solid data-driven decisions about what's working and what's not working with your ads.
Here's What I'd Like You To Do Next …
Update to the most current version of LifterLMS so you can take advantage of the new checkout redirect feature.
Consider adding a high value private coaching upsell to your course offer.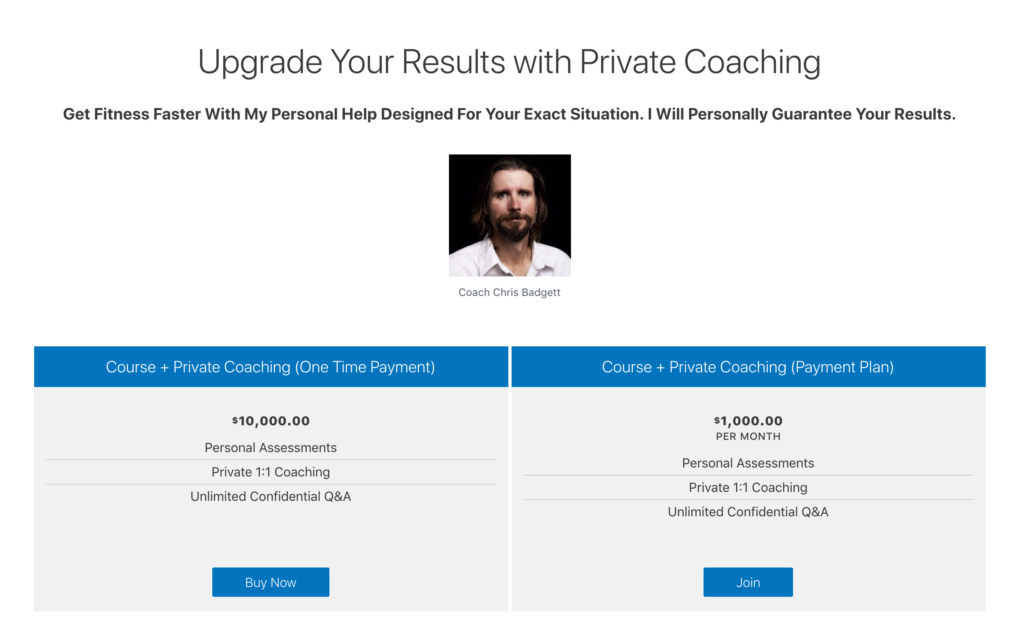 You could use the LifterLMS checkout redirect feature to offer the coaching as a post course purchase upsell.
And you could use LifterLMS Private Areas to deliver private content to and have conversations with your coaching customers.