WordPress plugins are meant for functionality. WordPress themes are meant for design and should not carry too much functionality.
That's why we built LifterLMS as a WordPress LMS plugin and not a theme.
The best way to understand this is that you should be able to change your design (your theme) without losing all the functionality you've worked hard to install and develop on your website.
So what is the best theme to pair with LifterLMS?
If you want a great looking theme with point and click design control options for the LifterLMS elements, then the LifterLMS LaunchPad theme is the hands down winner.
There are also some great free themes out there, like Make, that look beautiful with LifterLMS. There is also a passionate group of Divi theme users out there building beautiful learning sites with LifterLMS. But if you are not a developer and want lots of options around layouts, typography, color branding, and more, then LifterLMS LaunchPad is worth a hard look. You could try it out at no risk as there is a 30-day 100% money back refund policy.
Now the next question after discovering the magic of LifterLMS combined with LaunchPad is …
What is the best page builder plugin to pair with LifterLMS and LaunchPad?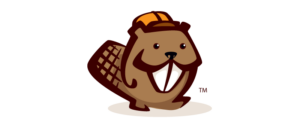 So what is page building?
Page builders allow you to create more advanced layouts and designs beyond what your theme offers. According to Chris Lema in this post, page builders exist because "They offer customers a solution for personalization that mass-produced themes can't offer, while at a lower price than working with a professional web developer and web designer."
At LifterLMS, we love working with Beaver Builder as our #1 page builder of choice. But don't take our word for it. You could read this exhaustive review of WordPress page builders by Pippin Williamson, creator of AffiliateWP. You could also do some testing on your own and make a decision.
Now because we love offering the ability to extend a LifterLMS website design further with LaunchPad and Beaver Builder, we've added support for full width Beaver Builder modules inside the LaunchPad theme. All you need to know is that means you can unlock the full layout power of Beaver Builder in combination with LaunchPad.
You can also enable Beaver Builder on the LifterLMS custom post types like courses and lessons. This means you can build out fancy custom lesson or course templates that you can save and reuse.
We'll be creating some more content soon so you can see some example of what you can do with LifterLMS, LaunchPad, and Beaver Builder.
So Chris, what is the magical combination that you recommend for a LMS, online courses, or membership site platform?
Here it is …
WP Engine Hosting + WordPress + LifterLMS plugin + LifterLMS LaunchPad theme + Beaver Builder = Awesome
Let's continue the conversation in the LifterLMS VIP Facebook group.