The Big Announcement for Online Course Creators that Need an Affiliate Management System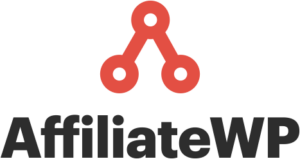 LifterLMS users can now create an affiliate program to help boost sales through affiliate marketing with AffiliateWP.
At LifterLMS we listen to what our users and customers ask for.
One of the top requests we've gotten was…
"How do I create an affiliate program that works with LifterLMS course and membership sales?"
So we had to decide between creating our own affiliate system or integrating with an already existing solution.
At LifterLMS we believe in exponential technology and are a part of that story.
Part of growing an exponential technology is allowing innovation to come from outside the organization.
That's why we decided to integrate with the #1 WordPress affiliate marketing plugin, AffiliateWP, instead of building our own affiliate marketing system.
Click here to learn more about AffiliateWP.
Why is Affiliate Marketing Important for Education Entrepreneurs?
As an education entrepreneur I bet you're pretty busy. Right?
You're creating courses.
You're setting up your online course delivery system with LifterLMS.
You're working hard to market and sell your courses.
Wouldn't it be nice if other people would just show up and promote your course for you in exchange for a financial reward based on sales?
That's what affiliate marketing is.
LifterLMS and AffiliateWP working together allows you to have an affiliate marketing program.
What is Affiliate Marketing in the World of Online Courses?
Let's say I sell my course for $1,000.
Let's say I would be willing to pay an affiliate a commission of $200, or 20%, if they do marketing for my course that actually generates a sale.
Sometimes people just show up to your site and sign up for your affiliate program. A smarter strategy is to seek out potential affiliates.
An example of a good person to reach out to would be a blogger in your niche who is already comfortable with and doing actual affiliate marketing.
Another way you could do affiliate marketing for your courses would be to appear on someone else's podcast or webinar and do a presentation. At the end of that presentation you offer a LifterLMS coupon for your course to the listeners. That coupon is tied to the affiliate account of the person's webinar or podcast you are on.
All this is possible with LifterLMS and AffiliateWP.
How Does Affiliate Marketing Actually Work with LifterLMS?
In this video we explain how AffiliateWP and LifterLMS work together:
https://www.youtube.com/watch?v=iXKqOsLXg1U
What if I Don't use Affiliate Marketing as Part of My Online Course Marketing Strategy?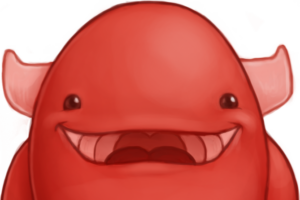 Many online course platforms are successful without an affiliate program.
But if you are a for profit education entrepreneur, why would you want to potentially miss out on incentivizing others to promote your courses?
Managing an affiliate program does add a little more work and complexity to your LifterLMS site, but if you're ready to enter the world of affiliate marketing, LifterLMS and AffiliateWP are worth checking out.