With 2020 in the rearview mirror, at LifterLMS we're excited about the future and continuing to meet needs of education entrepreneurs and their learners.
As entrepreneurs we often have a unique ability to thrive in uncertainty and chaos.
We are the fixers, the opportunity spotters, the future builders.
LifterLMS is steeped in entrepreneurship.
We are an entrepreneurial technology company helping education entrepreneurs (and the WordPress service entrepreneurs that support them) build better online learning platforms.
This is our time, albeit a very difficult one.
Change and Pain
2020 has been extremely difficult for so many, and our hearts go out to all those impacted and struggling.
It's been challenging for us at LifterLMS in our own individual different ways, too.
To navigate the pain, sometimes it helps to turn outward in service to others, to our mission…
This two-sided mission was the foundation for LifterLMS's accelerated growth in 2020.
One side of the mission is in Education—to democratize education in the digital classroom with flexible, decentralized, open source learning platform technology.
The other side of the mission is Economic—to provide a way for people to to launch education platforms at little to no cost built around the most powerful, customizable, and FREE core Learning Management System plugin.
Celebrating the Wins
Here are some of the top highlights across various aspects of LifterLMS in 2020…
The Product
1) The LifterLMS Groups Add-On launched to the world, allowing course creators and curriculum providers to offer training at scale to business, schools, and any kind of group you can imagine.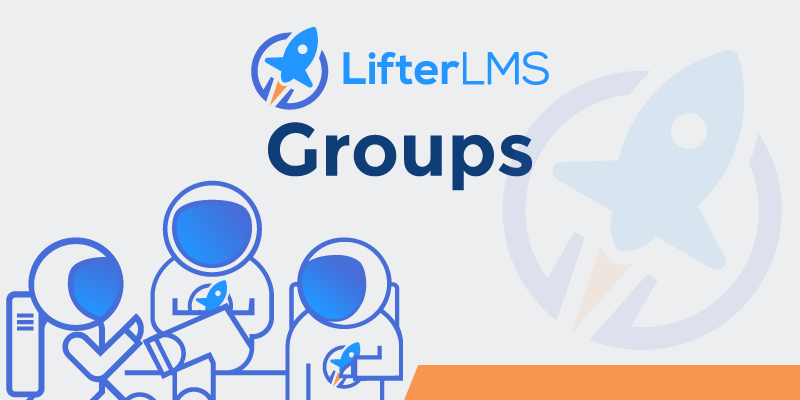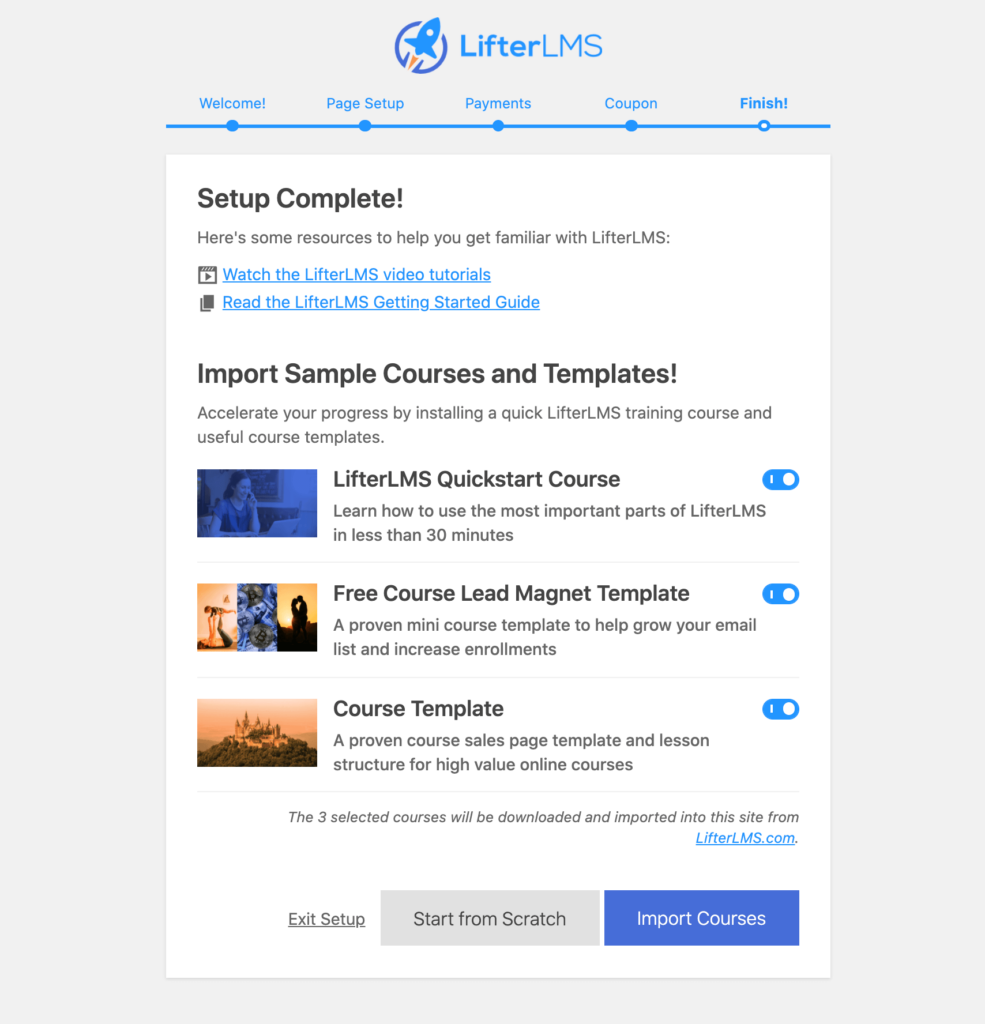 2) Course Templates were added, allowing people to launch faster with beautiful, conversion optimized course sales pages, proven curriculum structures, and well written text starter content.
3) Security enhancements rolled out across multiple fronts, accelerating our commitment to leading in the WordPress ecosystem as a model for creating software with the highest security standards.
4) Third party theme, hosting, and plugin companies like Kadence, WP Engine, BuddyBoss, and many more rolled out LifterLMS integrated products and features. The boom in third party development around the LifterLMS project has been incredible.
The Community
1) Our free Facebook group for WordPress LMS professionals and course creators passed 7,600 members.
2) Our free Slack group for the WordPress developer community building apps, client projects, and their own commercial LifterLMS products continued to expand.
3) Many new LifterLMS case studies went live, highlighting learning platform excellence within our user community (thanks to Cate and Jean for the great writing help here).
The Content
1) The LifterLMS podcast, LMScast, published it's 298th episode.
2) The LifterLMS Official Quickstart Course was reproduced from scratch, helping people learn how to use the most essential parts of LifterLMS in 20 minutes.
3) LifterLMS organized 17 training webinars to support the online learning community with valuable training from LifterLMS and other leaders in our ecosystem.
4) LifterLMS developed and delivered a new webinar training (as seen here with GoWP) specifically to help WordPress professionals focus on the five hot LMS sub-niches so they can meet the elearning need and earn significantly more income from their client projects.
5) LifterLMS CEO Chris Badgett delivered additional Facebook group livestream content and customer group strategy calls to further support the community during the challenges of 2020.
The Team
1) Toyin Ogunseinde joined the LifterLMS support team, adding incredible WordPress experience, support skills, and fun to the team.
2) Kurt Von Ahnen joined the LifterLMS sales team, adding valuable enterprise LifterLMS implementation experience, sales talent, and fun to the team.
3) Will Middleton took on new leadership responsibilities as the new Customer Success Manager to lead initiatives to help users get the most possible value out of the product. At LifterLMS, support is a feature, not a cost center.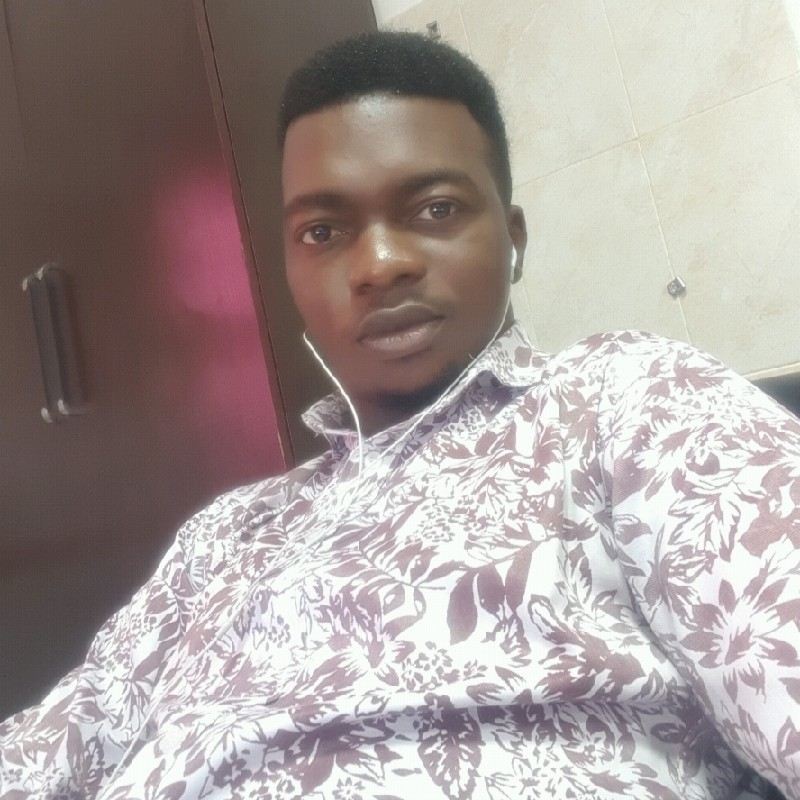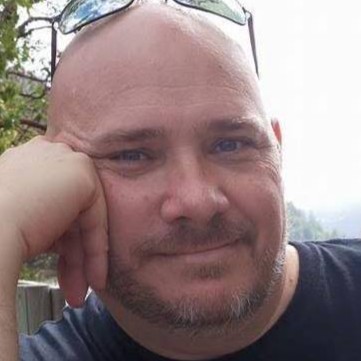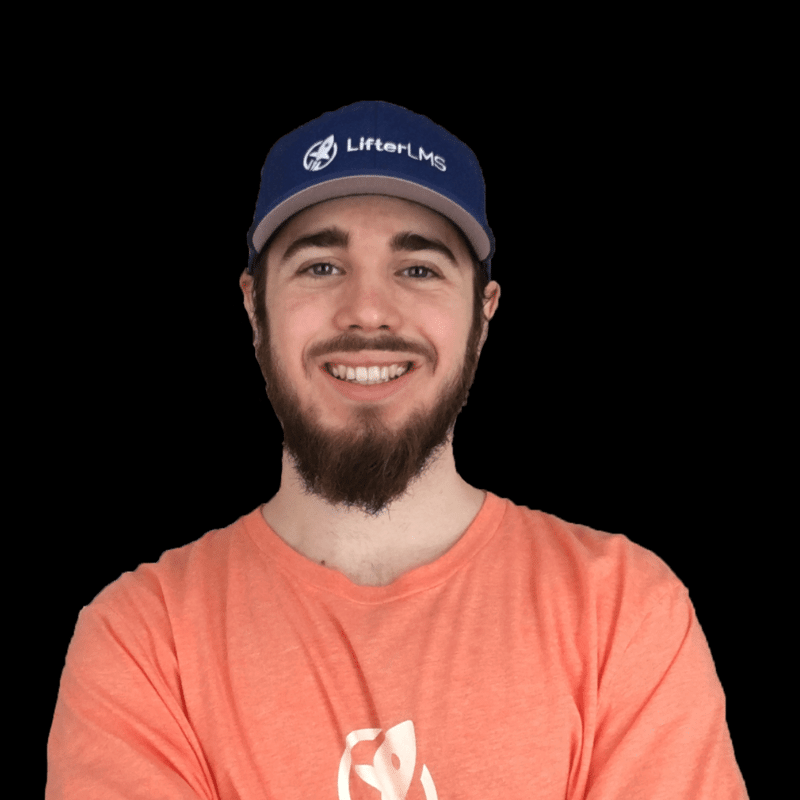 The Big Lessons of 2020
These learnings stand out as some of our biggest takeaways from 2020…
1) When times are tough, it helps to focus on a mission that is bigger than ourselves in service of others.
2) A great way to fight against COVID is to work to improve your own health. Chris completed the 75 Hard challenge, Thomas lifted a ton of weights, and Kurt rode his bike a lot.
3) Online learning content, community, and coaching has never been more important. This industry will continue to expand exponentially in 2021.
4) Education is an essential business for many reasons.
5) WordPress combined with LifterLMS is the ideal technology stack foundation to best serve the new education operating system of the future—one that is affordable, scalable, and customizable, with incredibly robust support and community around the project.
Onwards!
Let's do great things together in 2021…
And If you're new to LifterLMS, watch this quick 30 minute video presentation.
🚀