With the release of LifterLMS 3.0, came the new access plan engine which allows you to create just about any kind of pricing and access model that you can think of.
Here's a quick look at the the LifterLMS access plan engine (after you watch the video, scroll down and check out all the different pricing models you could use):

The Top 10 Pricing Models for Your Online Courses and Memberships
1) One-Time Payment
One-time payment pricing is as simple as it sounds. This is a good place to start, especially if you're courses are passive in nature and you are not adding additional value as time goes on.


2) Flat Recurring Payment
This is a daily, monthly, weekly, or yearly payment that is the same amount every time it recurs. Flat recurring payments are a good fit when there is ongoing value with things like monthly coaching or webinars.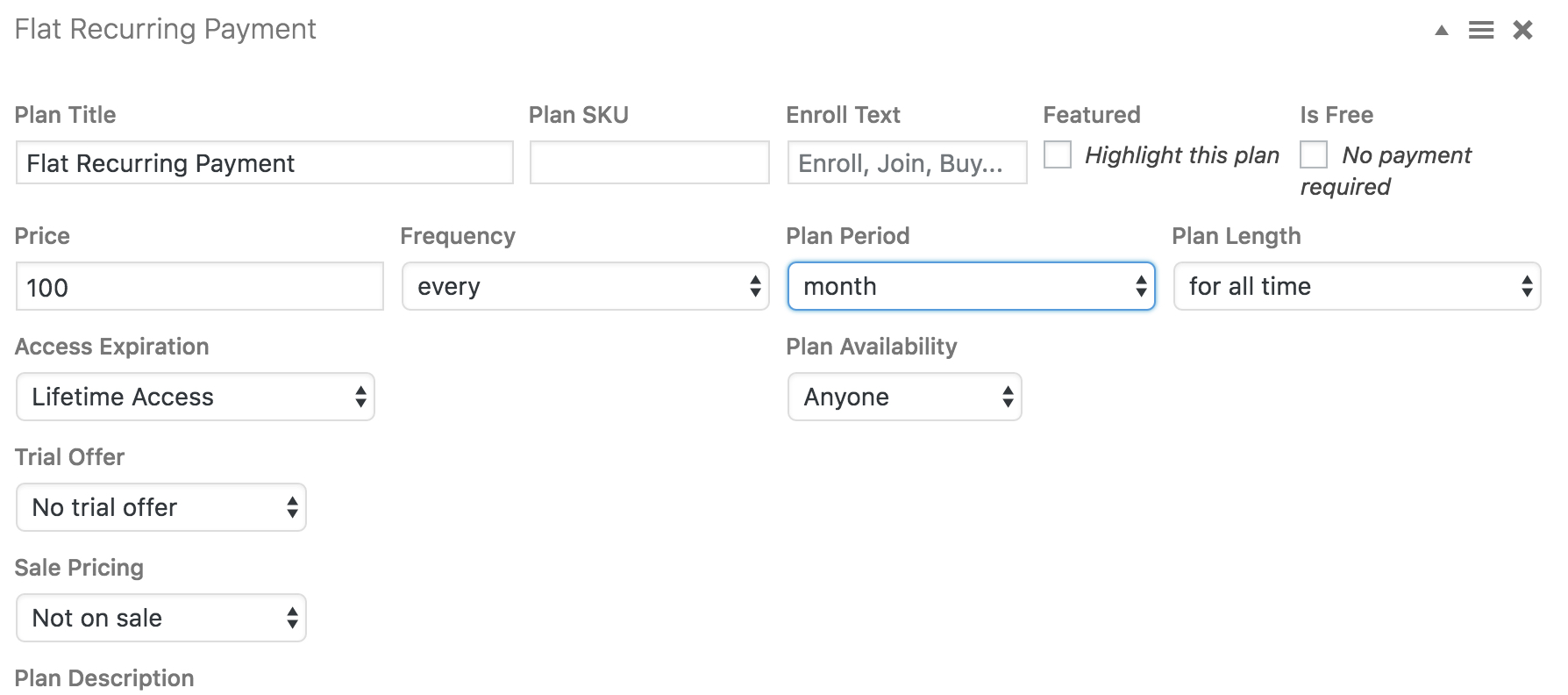 3) Payment Plans
Payment plans are often used alongside single payments. If a one-time payment for a course is $1,997, you might also offer 3 payments of $699 as a payment plan alongside the single payment option. In many cases the sum of the payment plan payments is greater than the one-time payment.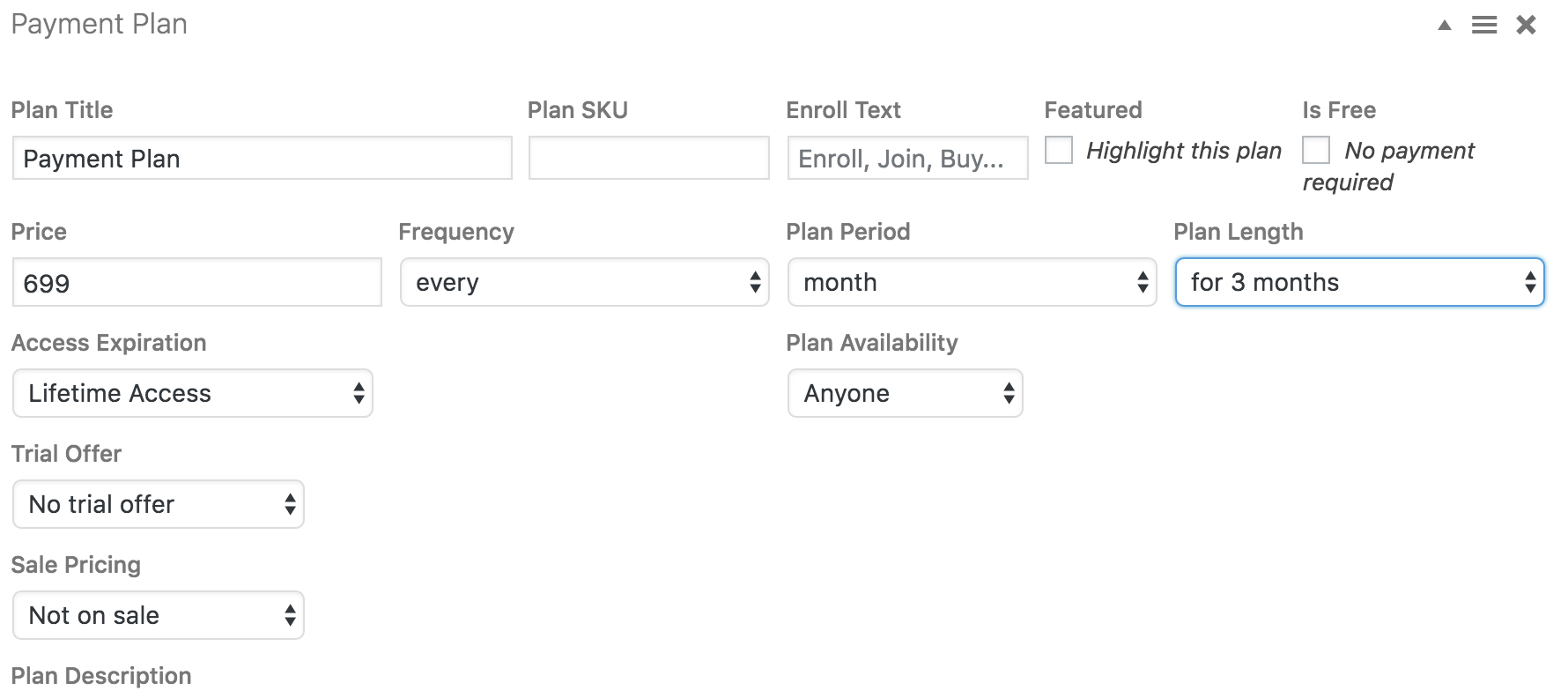 4) Free with Membership
Free with membership pricing is usually used when courses are sold individually, but also included in a membership with other courses and/or other non-LMS content like certain posts or pages. The most common use of the free with membership model is to have a platform where courses are sold individually or you can get them all through one membership. The courses are accessed for free, as long as the customer has purchased the membership.


5) Members Only Pricing
Members only pricing is for when a course is only available for purchase if a user is already in a specific membership.


6) The $1 Trial
One dollar trials are designed to give initial access to a course or membership on the cheap, but then after a certain amount of time a larger one time or recurring payment begins.

7) The Free Trial
Free trials are the same as the $1 trial except the trial period is completely free. In the example below there is a free one month trial.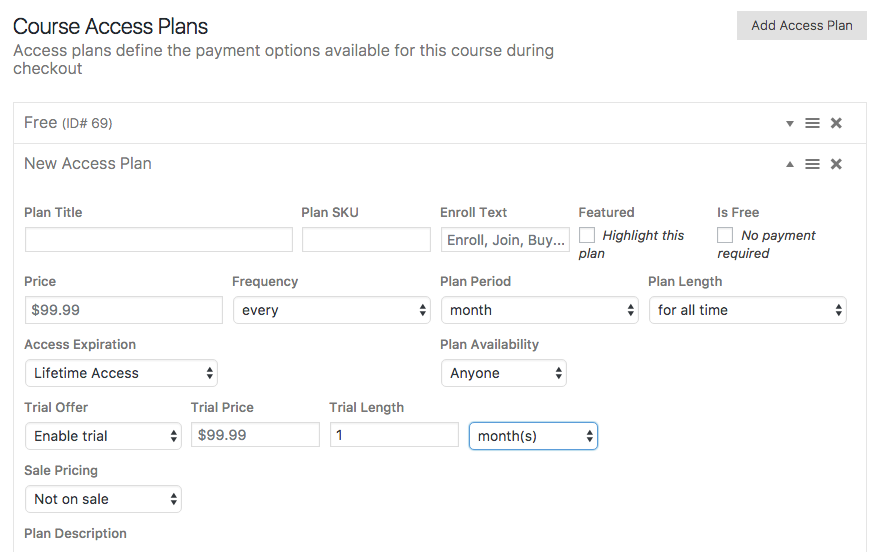 8) Service Fee and Recurring
Service fee and recurring pricing models are different from flat recurring in that the very first payment is higher than the recurring payments.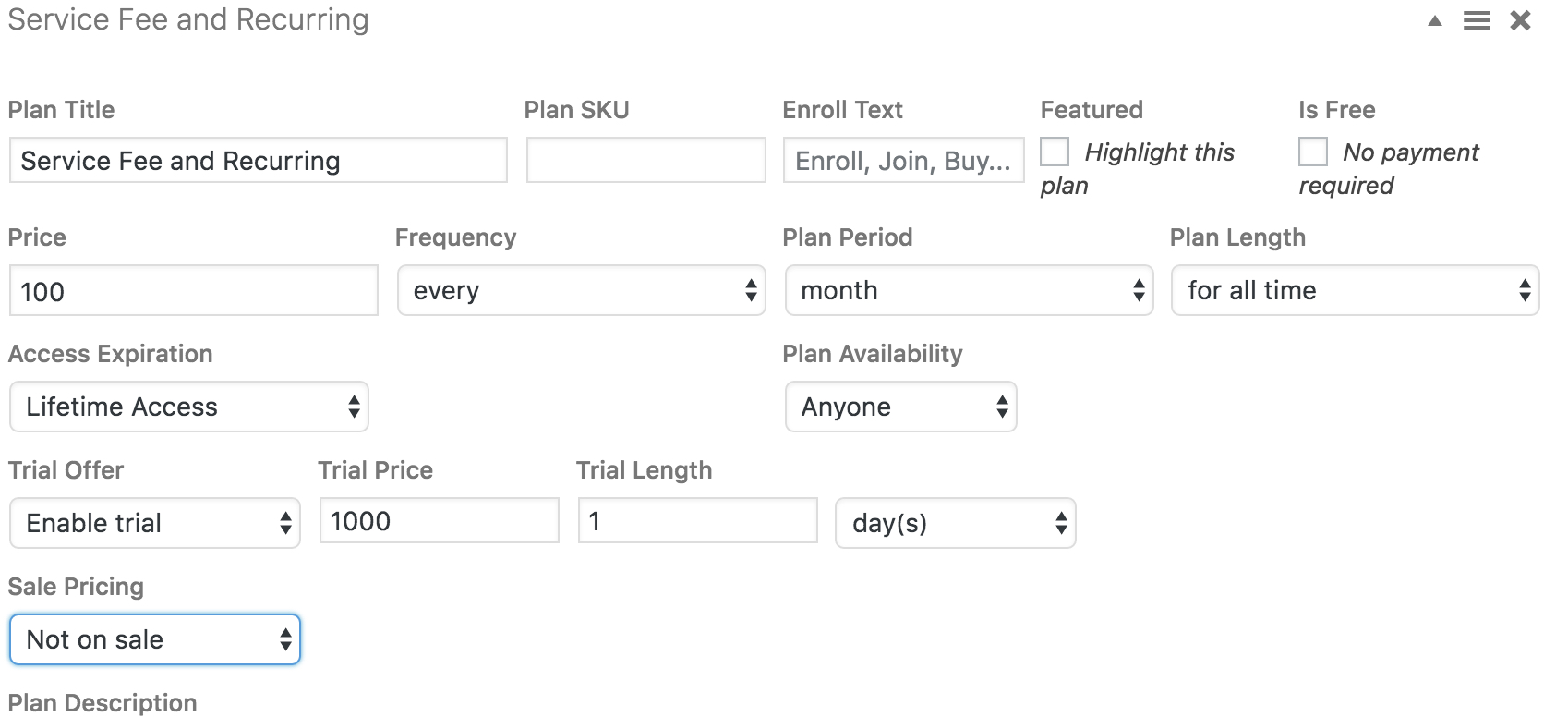 9) Launch or Special Occasion Sale Pricing
Sale pricing is designed to encourage sales by presenting a temporary reduction in price.


10) Free
Not all courses need to cost money. In fact some of the most successful online course platforms have a mix of free and paid courses.


So Which Pricing Model is Best for You?
The best way to think about pricing is to ask questions about value.
If you are continually adding value, then a recurring model makes sense.
If you have a lot to prove and trust to earn, then perhaps a dollar trial or free trial makes sense.
If there's a lot of cost to you in the beginning, and the beginning is where the most value is delivered, then think about a high cost one-time payment or a service fee model.
Also If you'd like to maximize your sales in your pricing models, we've observed LifterLMS users getting the most success by leveraging both the LifterLMS Stripe integration (so you can accept credit cards) and the LifterLMS PayPal integration. When offering both, we get approximately 70% of sales through Stripe and 30% through PayPal in our experience.
If you want to talk more about pricing, we'd love to hear your thoughts in the LifterLMS VIP Facebook group.