Largest WordPress Education Platform Online Uses LifterLMS at Scale
Over 3 million people have learned WordPress with WP101

Shawn Hesketh, WP101
Success Story Highlights
3 Million + Students Empowered
8 Courses Video Instruction
4+ Instructors Teaching Niche Tech
Well, you have to know these things when you're a king, you know." – King Arthur, Monty Python and the Holy Grail

If you've been using WordPress for a while, chances are you've come across WP101. An indispensable source of everything WordPress, WP101 supports the WordPress community with its video lessons and tutorials. While it focuses on beginners at its core, it continues to expand its offerings, including new courses on topics like SEO and marketing. LifterLMS is among the tools WP101 utilizes as it further grows and develops its platform's success.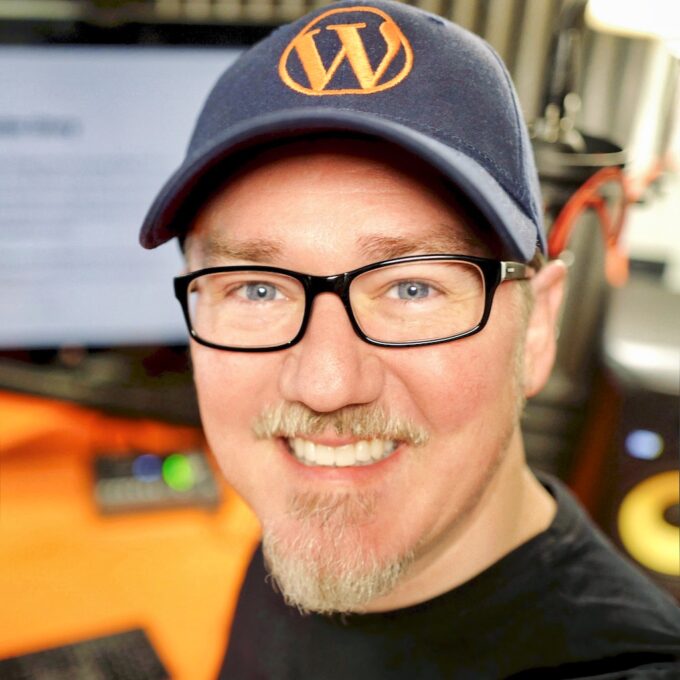 "I evaluated a number of different solutions, and LifterLMS really stood out for its flexibility and ease of use. With LifterLMS, I was able to build a custom course layout that matched the look and feel of my website, and the plugin made it easy to add quizzes, assignments, and other interactive elements to our courses. Overall, I've been very happy with our decision to use LifterLMS, and I would recommend it to anyone looking to create an online learning platform."

—Shawn Hesketh, WP101
A Multi-Format Approach to WordPress E-Learning
While there is no shortage of WordPress video courses available online, WP101 stands apart from other WordPress online educational resources. WP101 is unique thanks to its professional production standards, and its multi-format approach, which allows flexible usage of the courses depending on an end user's need. WP101 is currently available as:
a series of courses on its own website
a plugin for developers to use to train their own clients
embeddable videos for WordPress agencies to use on their own support and membership sites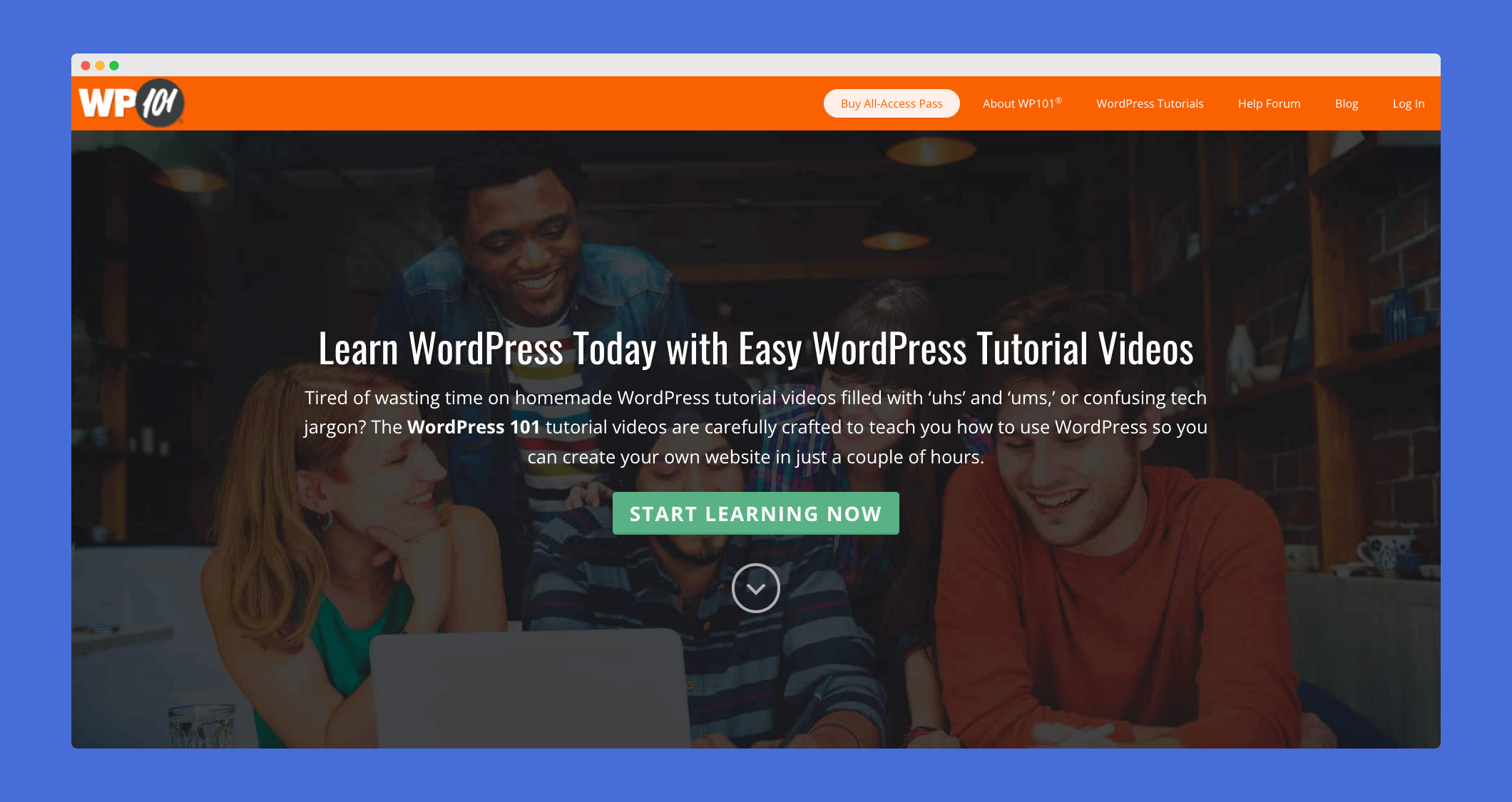 Launched in 2008 by Shawn Hesketh, WP101 started with humbler beginnings. Shawn was a design and branding specialist who entered website design in the mid-2000s. As he trained clients, Shawn noticed that many were concerned about forgetting what he'd taught them, so he started creating videos as an evergreen training resource. At the time, he did this without any intention of revenue, never dreaming that the videos would turn into an in-demand product.
The three-pronged approach of delivering the same content in different streams depending on audience needs developed over time, however. The first format, a website, came about when WordPress developer and designer colleagues who saw Shawn's videos wanted access for their own clients, and encouraged him to set up a membership website where they could send their clients for training. There are currently over 25,000 members at WP101.com.
A few years later, thanks to a suggestion by WordPress developer Bill Erikson, Shawn created the WP101 plugin to serve developers and agencies wishing to educate their website clients. When installed on a site, the plugin allows clients to watch the videos directly from their own WordPress dashboard.
Each of these first two approaches have their advantages. The membership site at wp101.com, also offers a Q&A forum, where students can get one-on-one answers from course creators. The dashboard plugin, on the other hand, has a convenience factor built in, as clients can access the videos as needed while working on their own sites.
The third option WP101 offers is licensing to agencies. This allows companies to use the videos on their own membership websites. Since the videos are embedded, updates occur seamlessly and without maintenance, and agencies can choose between three plans, including one that allows for white-labeling.
With these three streams, WP101 has helped over three million people learn WordPress.
Maturing to a Revenue Generating Model
WP101 initially offered its tutorials with a donation-based model, but eventually that proved unsustainable. Moving to fixed prices made it possible for WP101 to generate the resources necessary for the kind of development that propels it forward and allows it to provide the exceptional service it is known for.
This includes partnering with respected teachers, and keeping videos up to date with WordPress changes–a critical task with the many constant changes WordPress has been undergoing. Ongoing development has also encompassed features like close-captioning and translations into Spanish, and eventually, it meant moving courses to LifterLMS.
---
""LifterLMS gives us the tools to serve you even better." "
---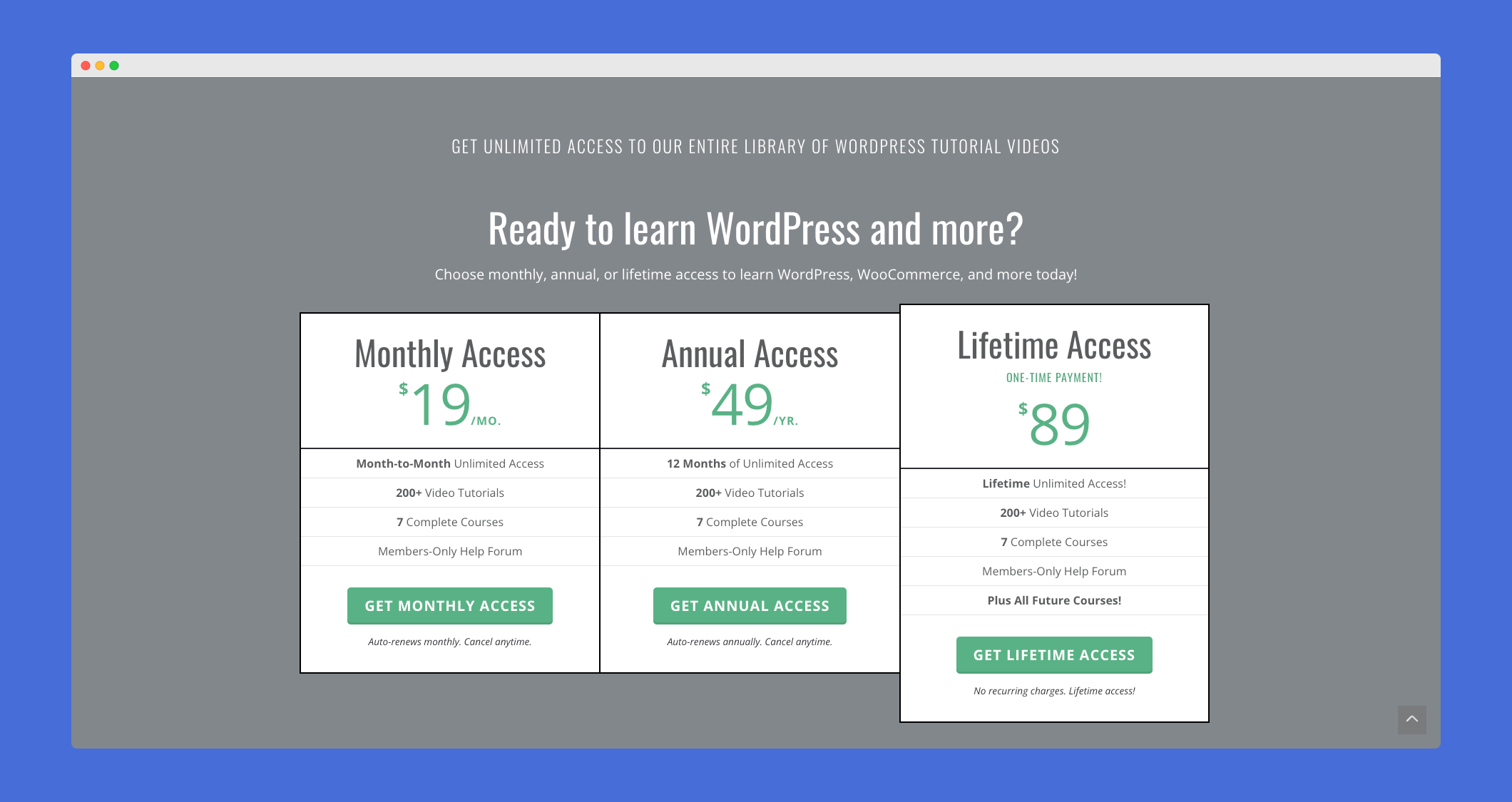 The Advantages of LifterLMS in Shawn's Tech Stack
Also of primary importance to Shawn is maintaining a high level of professional quality. Making sure that videos are easy to understand for beginners means careful scripting, voiceovers, on-screen action, and graphics, as well as premium audio and visual hardware and software.
Professionalism also means optimal delivery of course content, along with features that were previously missing, like discount coupons, a superior, secure payment gateway to that which Shawn was using previously, and the level of human interaction he wants to offer.
To achieve this kind of student engagement, Shawn moved WP101 to LifterLMS in 2016, after experiencing difficulties and limitations with the two platforms he'd been using previously.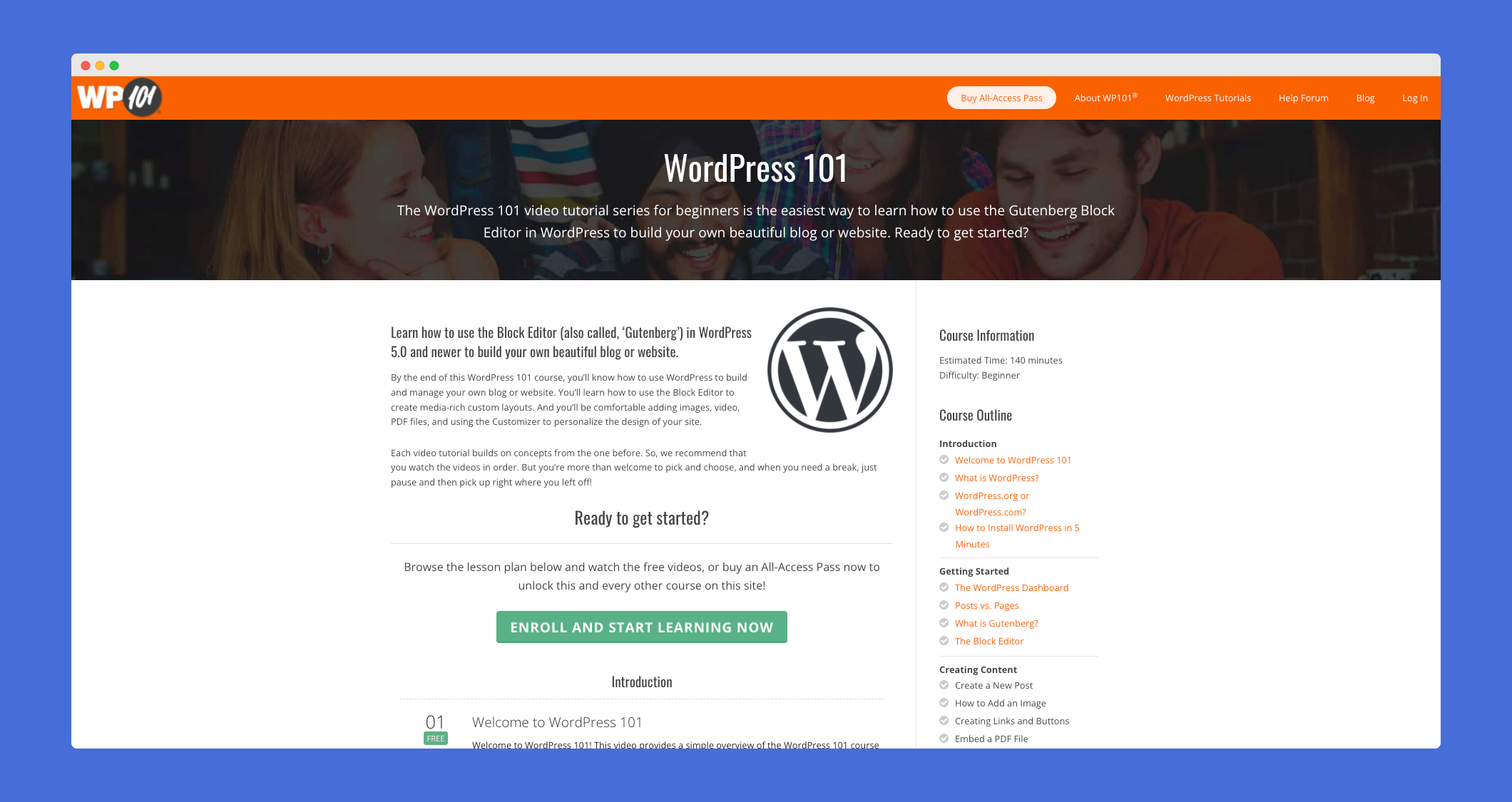 Shawn's tech stack includes:
WordPress
LifterLMS
WooCommerce
ScreenFlow
Shure SM7B
Grace Design M101 Reamp
Duet by Apogee digital/analog converter
GarageBand
Auralex DeskMAX acoustic panels
LifterLMS Supports WP101's Human Connection
Both LifterLM and WP101 place a high premium on being "people centric." Shawn mentions several features available in LifterLMS that promote student engagement, like progress touch points, personalized emails, badges, and certificates of completion. This commitment to interactivity and human connection, which Shawn says is missing from many online education programs, not only improves the experience for students, but also informs him as a developer how to evolve his courses, products, and services.
Shawn points to other advantages LifterLMS offers, including preferred payment gateways, detailed analytics, a simple user interface for course creation, customizable page templates for compatibility with WP101's existing design, and unparalleled support.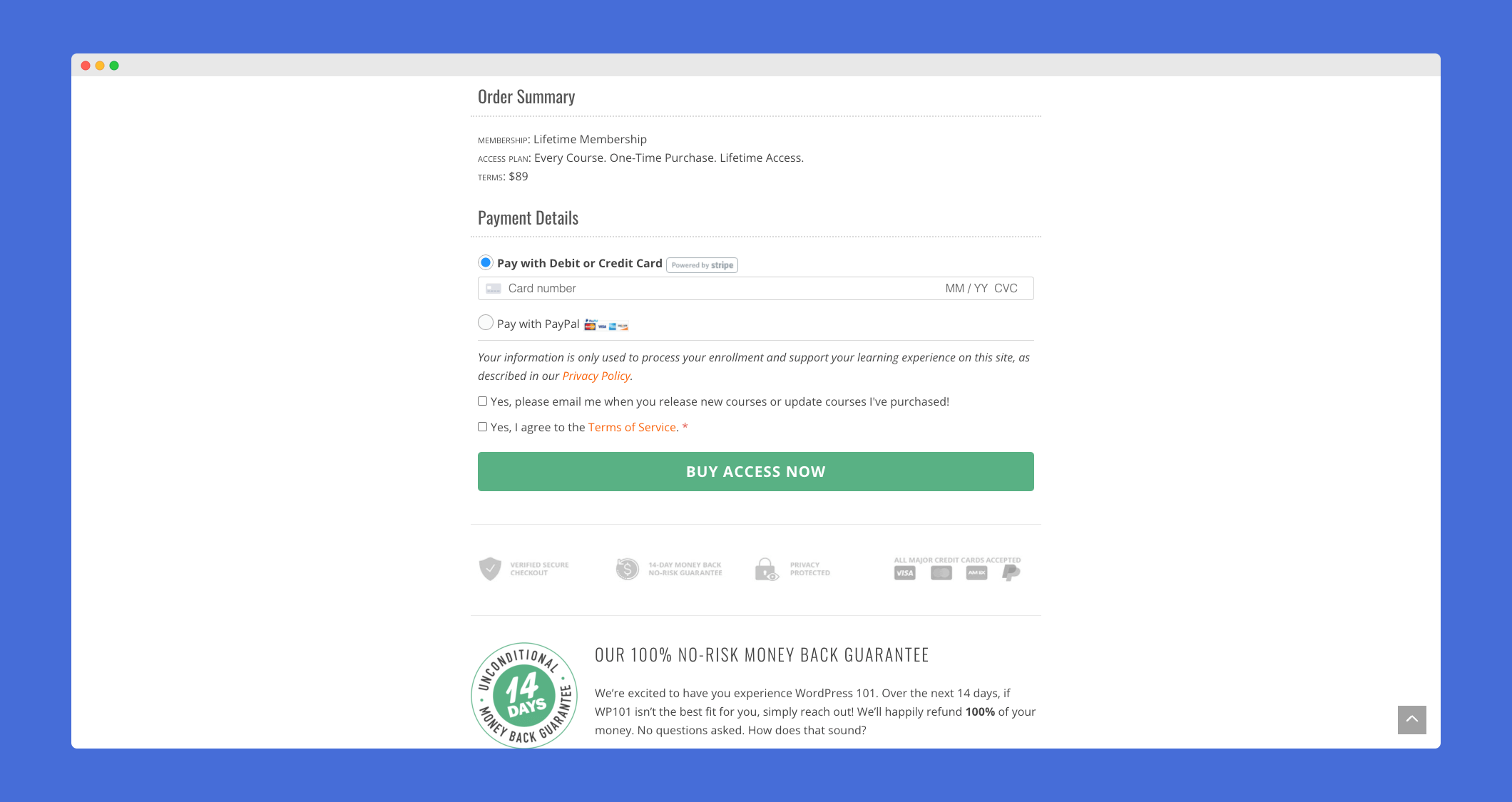 ---
"

We were absolutely thrilled to have finally discovered LifterLMS, a powerful (and free) learning management plugin for WordPress. Not only was it the first plugin that checked all the boxes for our needs, but it also quickly became apparent that the creators truly share our passion for online education.

"In particular, we resonated with their focus on restoring human interaction to online learning, something that is conspicuously absent from most online courses today

"

---
Leveling Up for Success
The development of WP101 as we know it today has been far from quick. While it initially grew organically, without the intent to become a self-sustaining business, it metamorphosed into the "gold standard" of WordPress online learning, by trying new ways of reaching potential users, revising methodologies and platforms when needed, expanding course content, partnering with renowned educators, and never compromising on professional quality.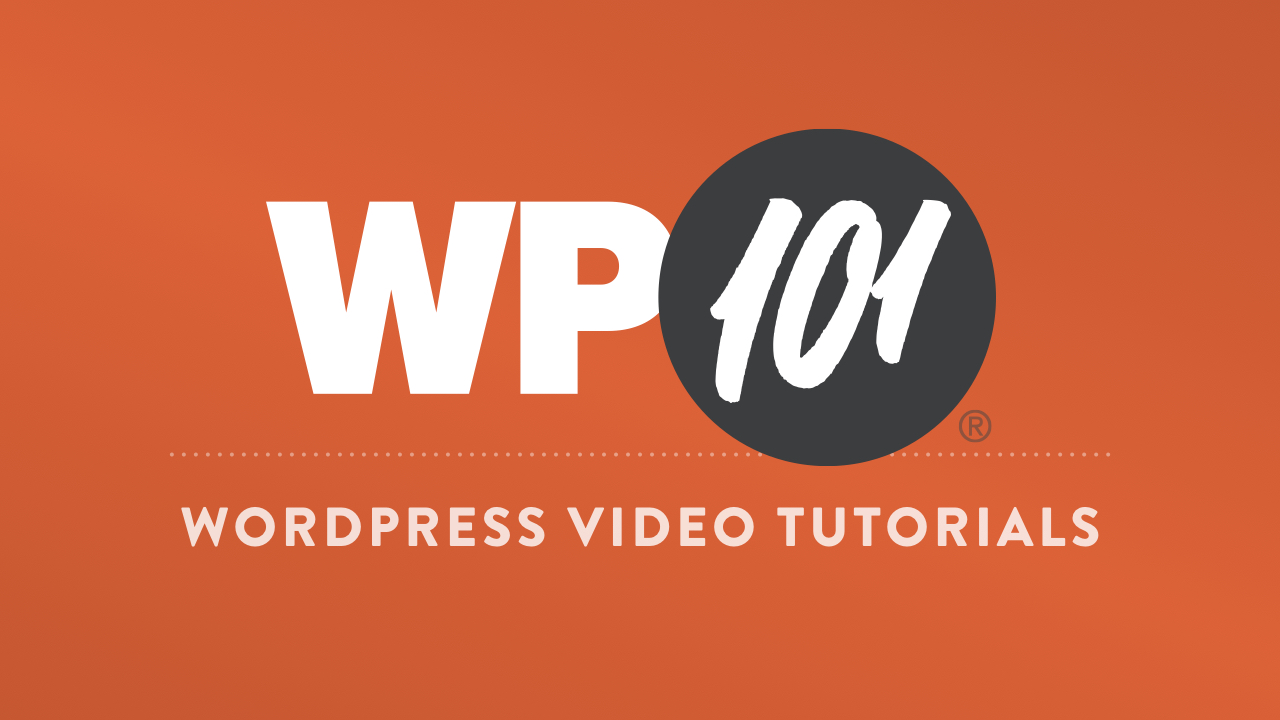 "If I were to build a new site like WP101 today, I would choose the excellent LifterLMS. It's by far the best WordPress plugin for building an online learning site. You can sell courses, create quizzes, track student progress, and much more."
We have published a podcast episode with Shawn Hesketh on LMScast. You can learn a lot more in detail about WordPress education platform from this podcast-