How Natural Healer, Sally Crewe, Went From a $15K Launch of Her First Course to Becoming a "WaaS" Entrepreneur
Generating Recurring Monthly Revenue with LifterLMS By Offering Templated Business Automation & LMS Websites to "Non-Techie" Business Owners in a Specific Niche

Sally Crewe, The Practitioner Platform
Success Story Highlights
15,000 Students Empowered
20 Years Website Building Experience Transformed into Monthly Recurring Revenue
15 Tools Combined to Create WaaS Business
Meet Sally Crewe, NTP, founder of The Practitioner Platform
Sally's move from Nutritional Therapy Practitioner and GAPS practitioner to course creator and eventual WaaS (Websites as a Service) entrepreneur began with applying her inquisitive brain to her own need for a website.
Others in her field soon recognized the value of using a website to meet their clients needs, but lacked the technical initiative to create one. To help out, she created a course with LifterLMS that walked them through how to build their own site.
However, she quickly found that while other practitioners were interested in the outcome, about 9 out of 10 of those who went through her course didn't want to bother with the process.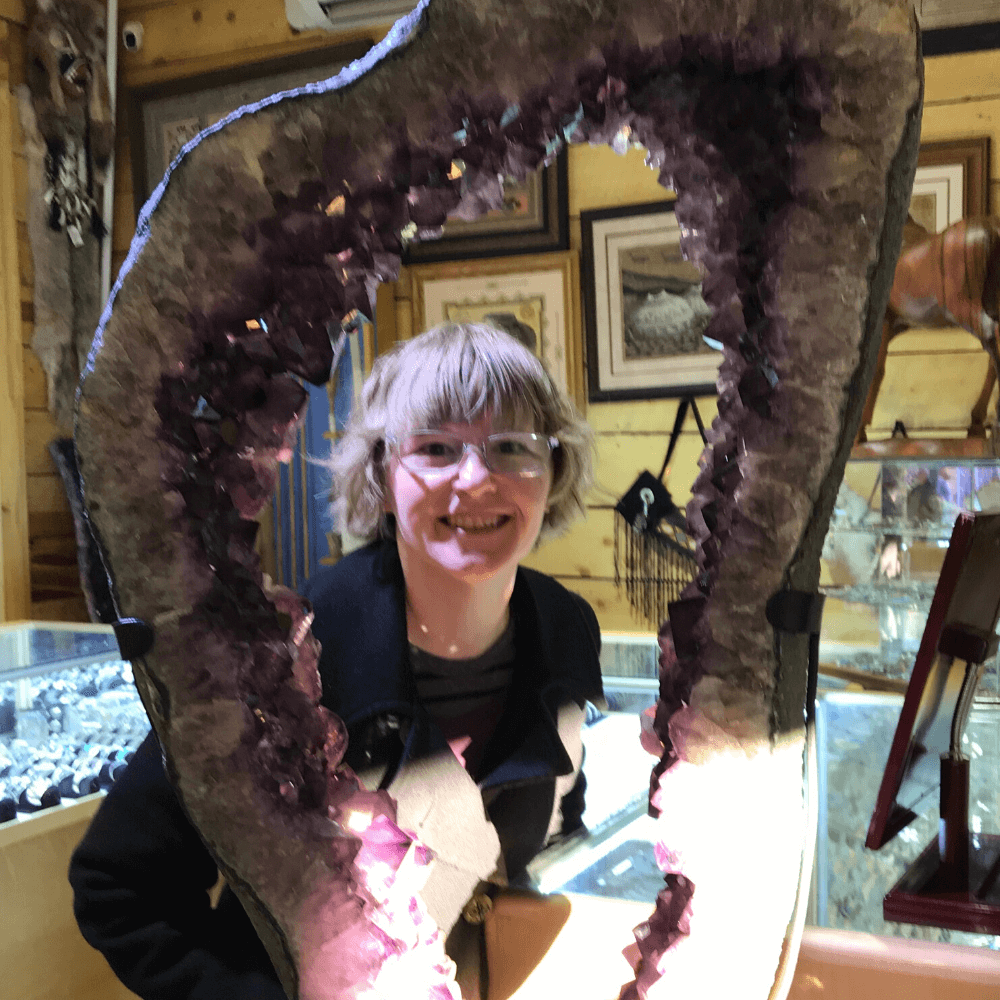 "I wanted something that was really intuitive for the user, but also easy for me to manage on the back end, and LifterLMS delivered on both of those things. It's very easy for me to create courses and lessons, and it's also very easy for my students to navigate the courses and find what they need. Plus, LifterLMS has great integrations with other tools and platforms that I use, like ConvertKit and Zoom, so it's been a great choice for me overall."

—Sally Crewe, The Practitioner Platform
They had trained for years to be good at what they were doing and would rather invest their energy in their field instead of on web development. Even those who enjoyed development soon realized building a website wasn't the best use of their time.
To meet this new push from her community, her WaaS — The Practitioner Platform — was born, and a new journey began.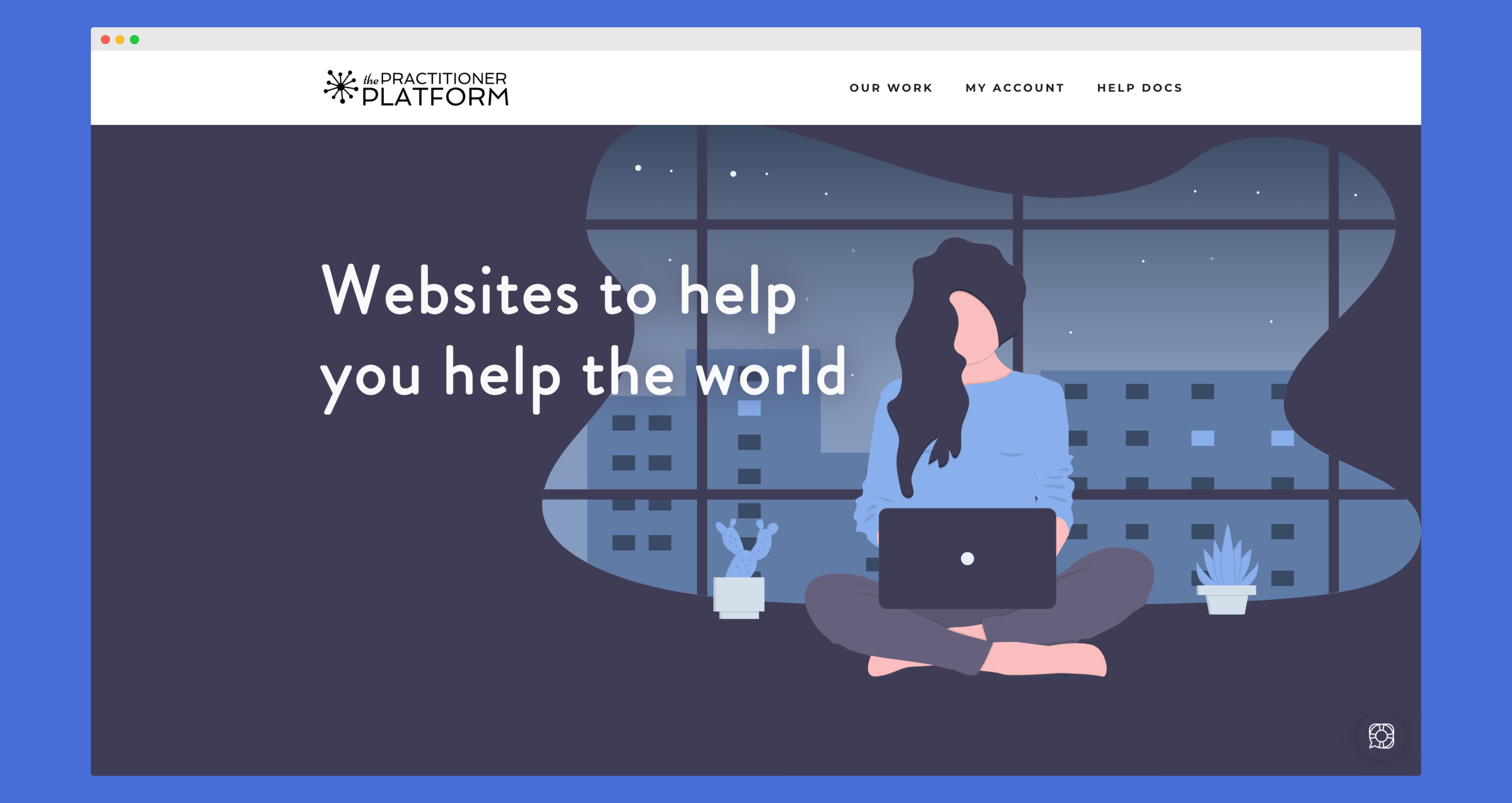 An Accidental Expert
Sally's first love was always nutritional therapy and it was logical to assume that the way she'd help her community would be through her training in that field. Everything else that came after started as her attempt to fulfill that goal.
In building her personal site, she discovered that she also really enjoyed web development. Her love of research and problem solving joined with her passion toward her community, prompting her to share these new resources so others in her field would benefit from them, too.
She built her successful course simply to show them how they could better serve their own clients and was completely blown away by the direction it all took.
---
"I never wanted to be a leader or anything. But if it's something that you're interested in and you accidentally become an expert, the accidental expert, I think that's something that you have to kind of step up to. It's a disservice to you and to everybody else to not do that. So that's who I try to be"
---

A Willingness to Change to Find the Right Fit
Sally's path to her current WaaS business was filled with a number of shifts in direction, starting with a move away from her successful LifterLMS powered course launch. Having 15,000 initial course subscribers, anyone would assume course creation as her future.
But for Sally, nothing went as expected. She was blown away to learn it was actually her bonus offering that was the biggest hit.
After successfully launching the initial course, she included a bonus as part of the email sequence. The bonus offered course buyers the option of having Sally's company build their website for a set fee and after the first 3 months users would then pay a monthly subscription. Nearly half her list signed up, and feeling overwhelmed she nearly cancelled the bonus.
So she did. She recognized that the real need in her community was someone who was willing to take on the technical responsibility — someone who actually enjoyed that element — and free up her colleagues to focus on the clients they were dedicated to serving.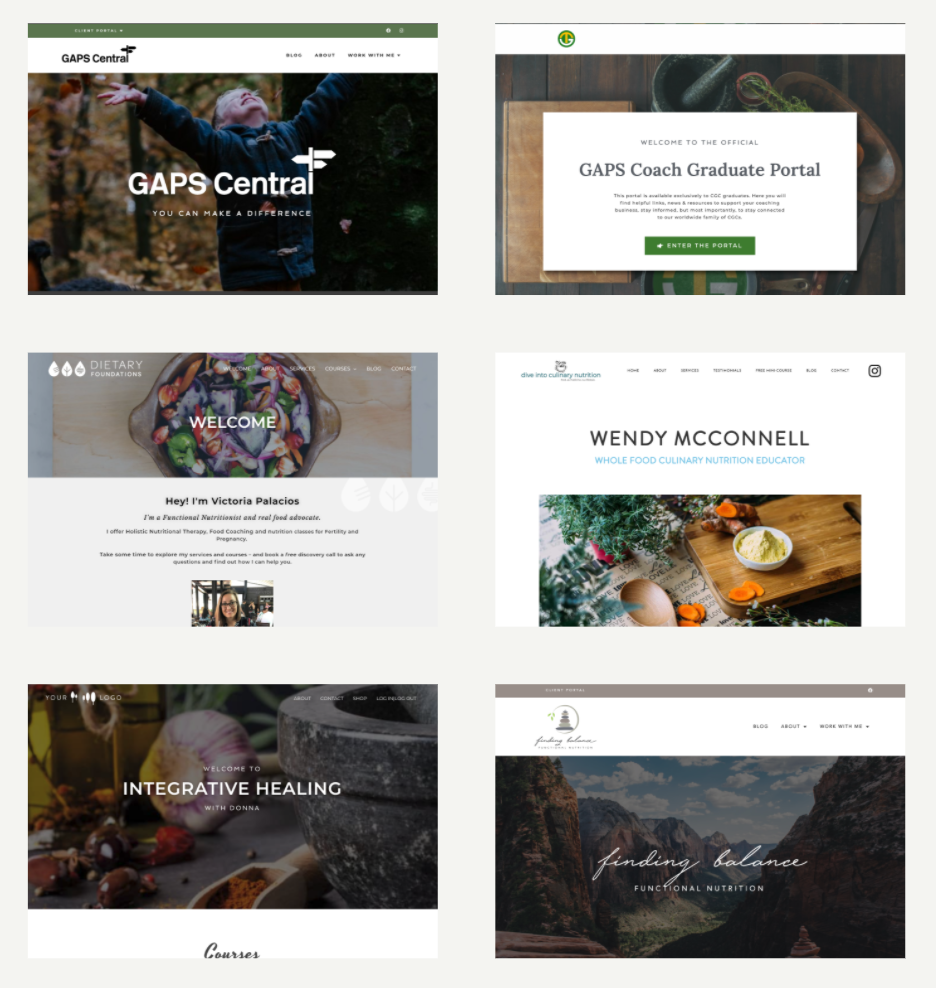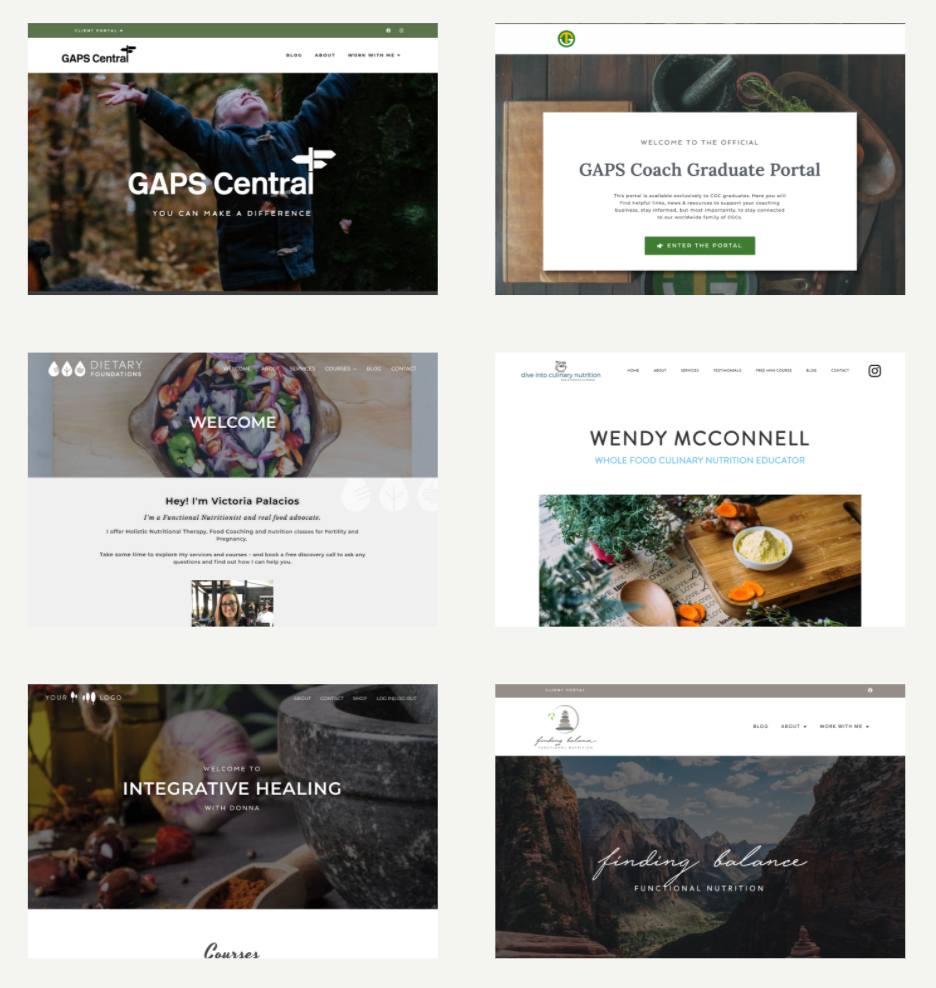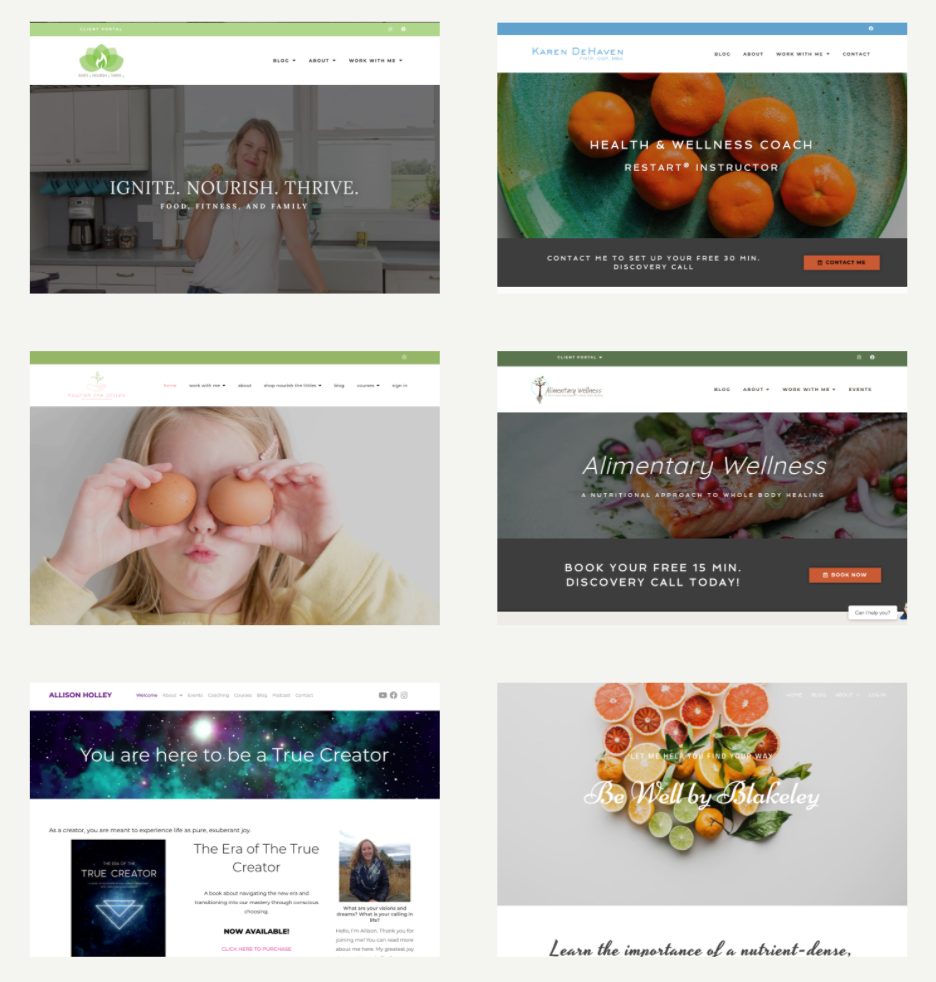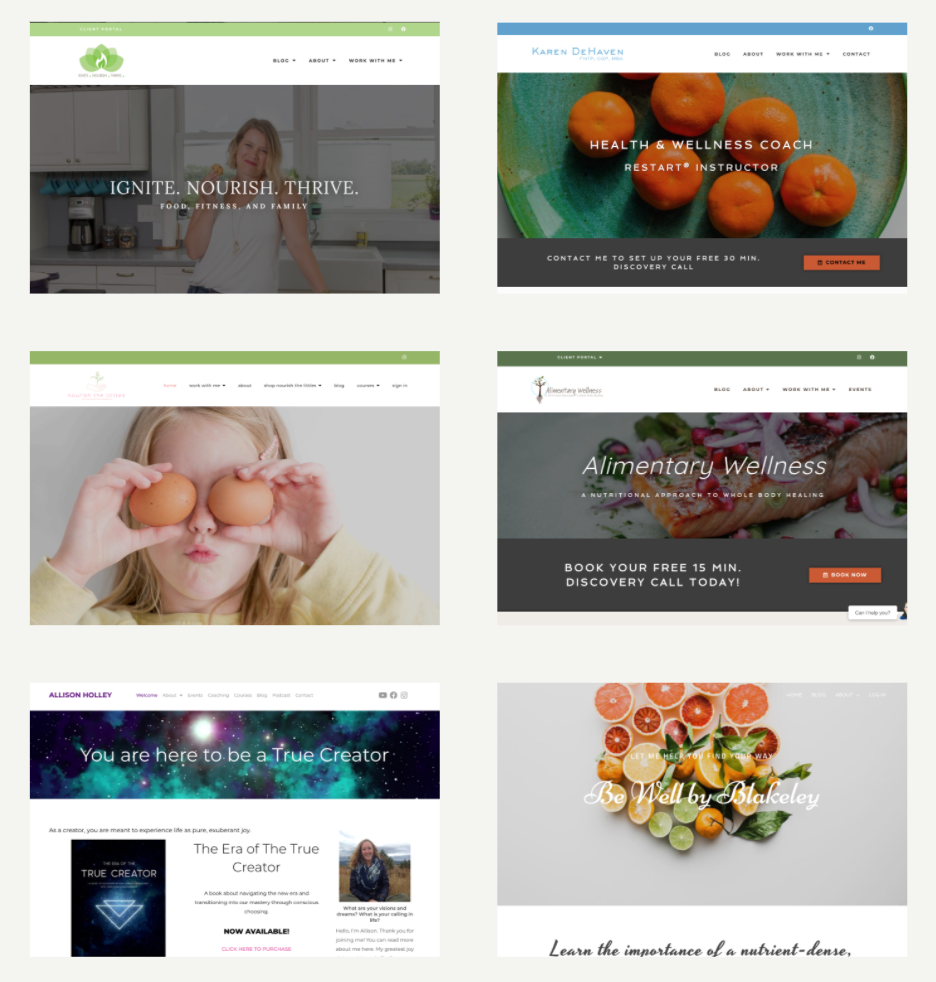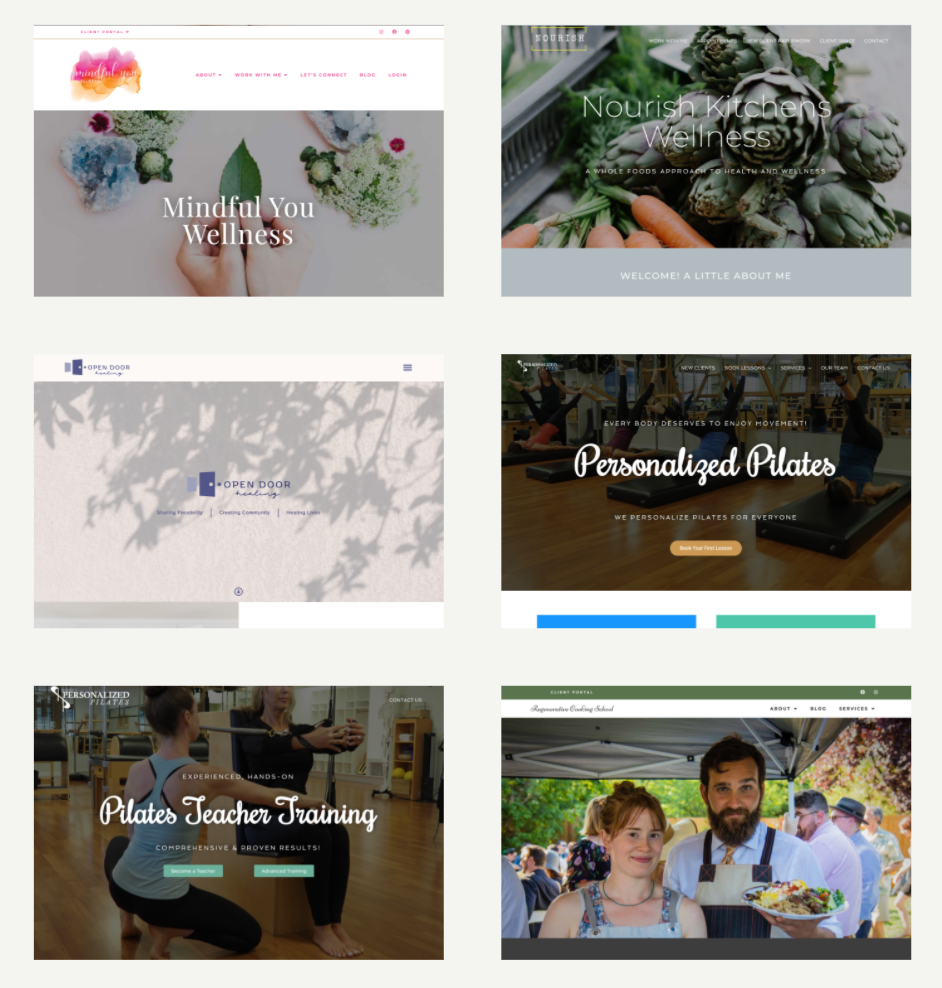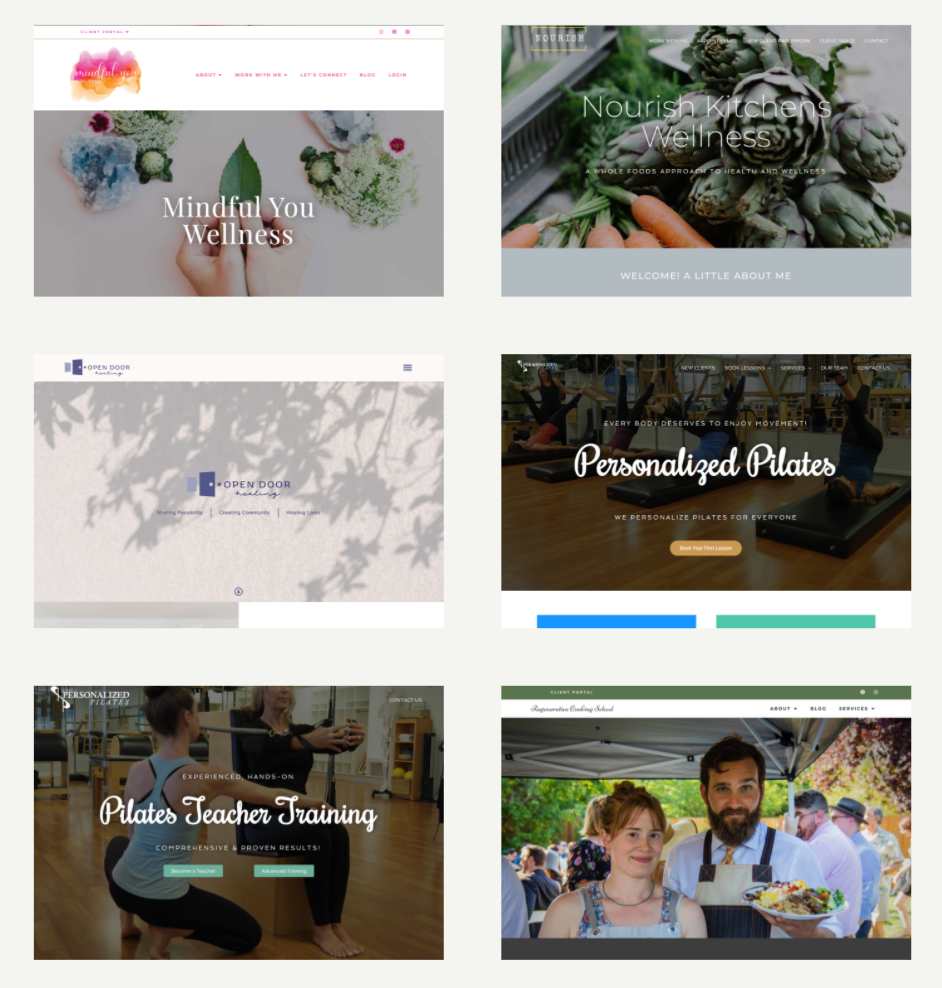 Becoming a Tool Curator
It was still a long road to find the right resources and process to make this new direction both fulfilling and profitable.
She started by gaining a clear understanding of who her new clients were and what technology best met their needs. Next, she determined that what they needed most was a hands off website solution. To accomplish that goal, she invested her time in finding just the right combination of tools, a process that took some trial and error.
Building with WordPress, she originally tried a multisite setup, but found it was difficult to scale with tools like LifterLMS. She switched to a competing learning management system only to find that it was not as intuitive and simple to use. By abandoning the multisite idea, she was able to switch back to LifterLMS and begin incorporating new tools into her stack.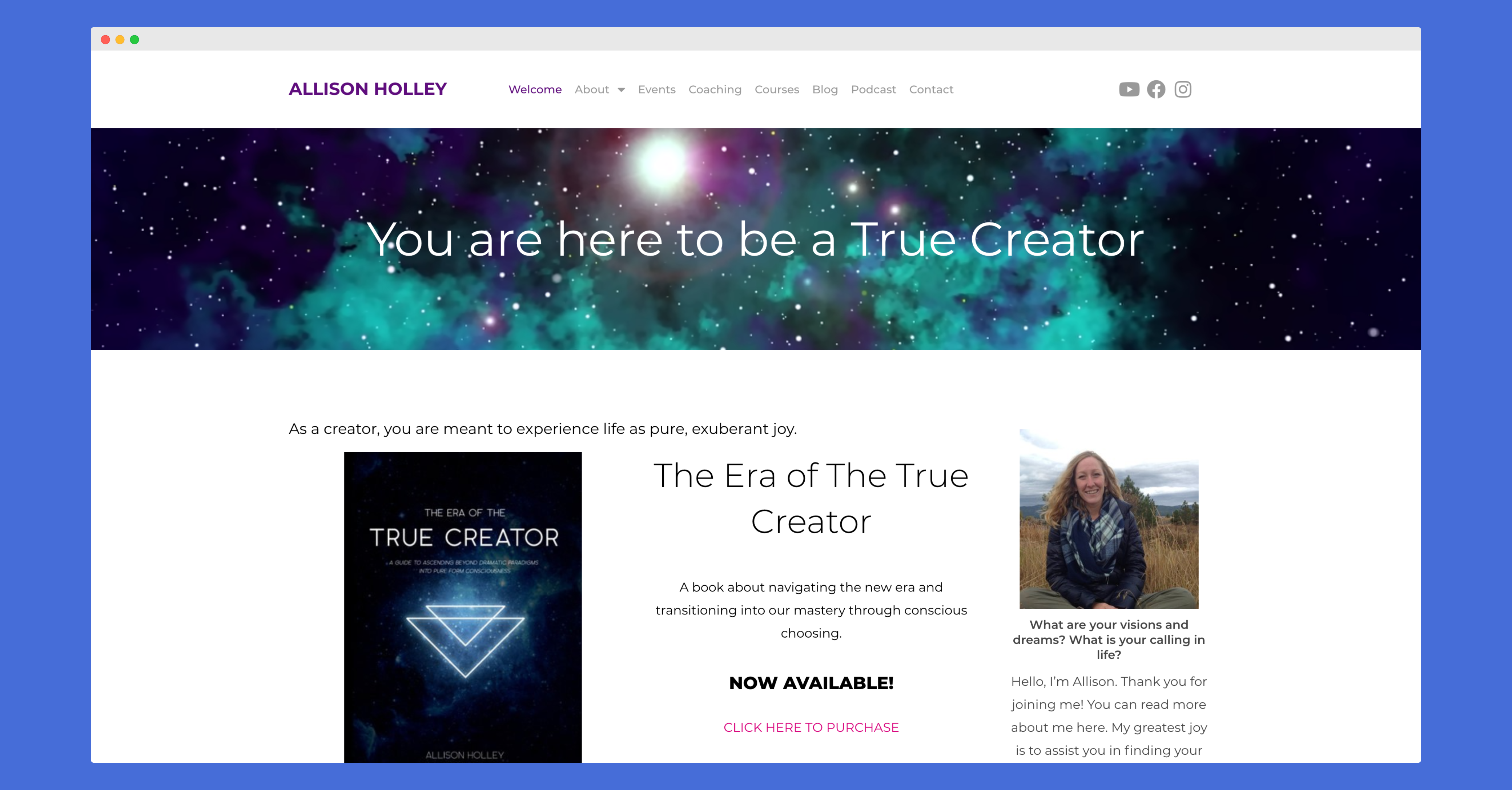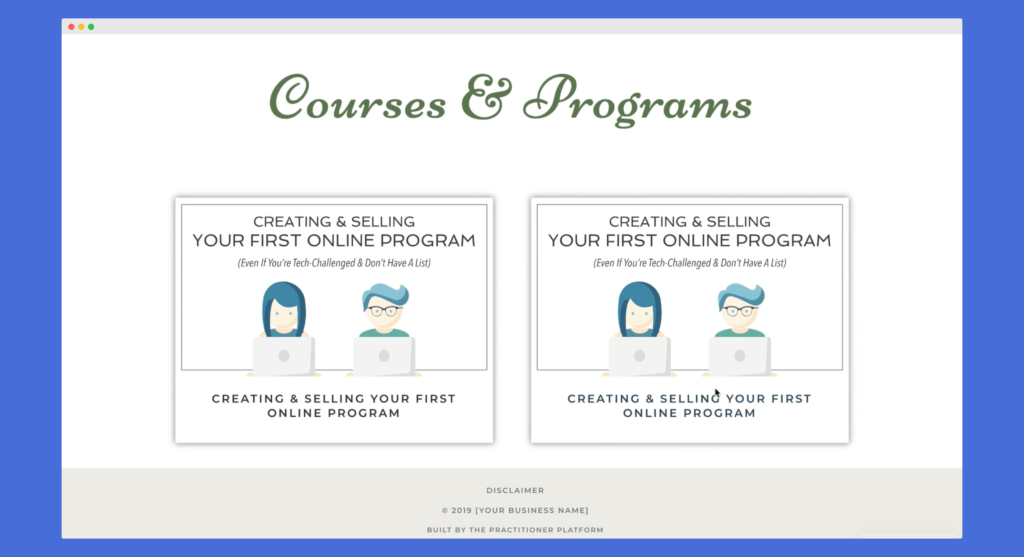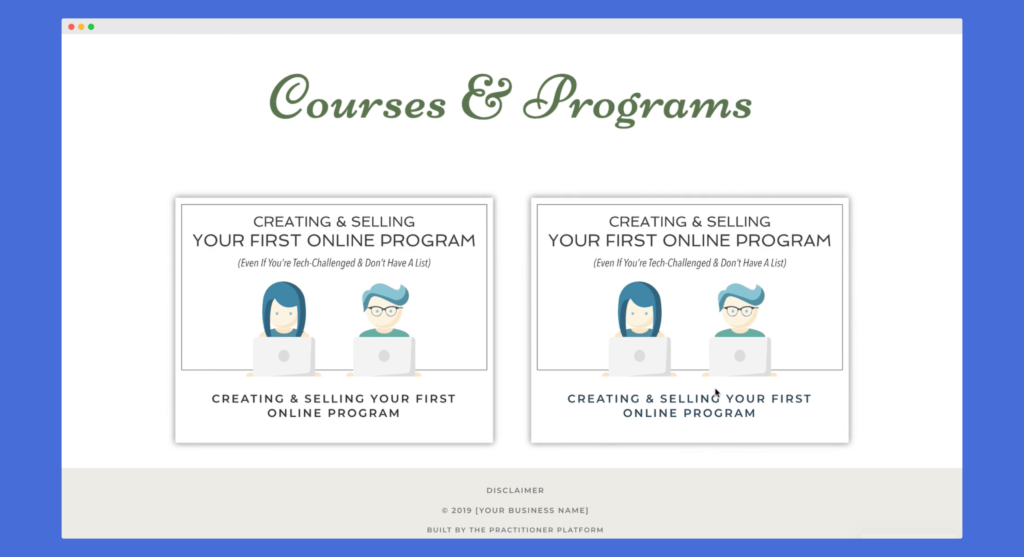 Astra Pro and Elementor Pro became her go-to themes. BuddyBoss allowed flexibility for membership elements, using the Astra theme's styling for some and BuddyBoss's native styling for those who want a more modern look.
WooCommerce is used to handle ecommerce needs and Gravity Forms for forms. CSS Hero lets her adjust the themes without writing code and ProjectHuddle allows clients to give feedback as the build is happening, making comments and changes to ensure a more ideal product.
One of her newest additions has been a Zoom API integration plugin. This allows practitioners to create and launch calls directly from their WordPress website as well as keep a record of their calls.
All in all, the tools she's compiled help streamline the technical side of a website build, while still providing the end user with a product tailored to their specific needs.
Building a Plan That Meets Everyone's Needs
Looking at the list of tools she's tested and implemented, you may think that her WaaS is at a price point beyond the reach of a fresh-out-of-college practitioner. Not even close.
Sally is committed to helping her entire community by providing a varied level of services that touch all budgets. She offers everything from free resources for those who want to try things on their own to higher level hands-off options for established practitioners who want to pay to have the work done for them.
---
"I'm from Sherwood Forest Robin Hood country, so I don't think I'm ever going to be very good at just saying, "Okay. We only work with high-end clients." It's just not in my DNA. So I think we'll always have a bunch of really good free content available."

---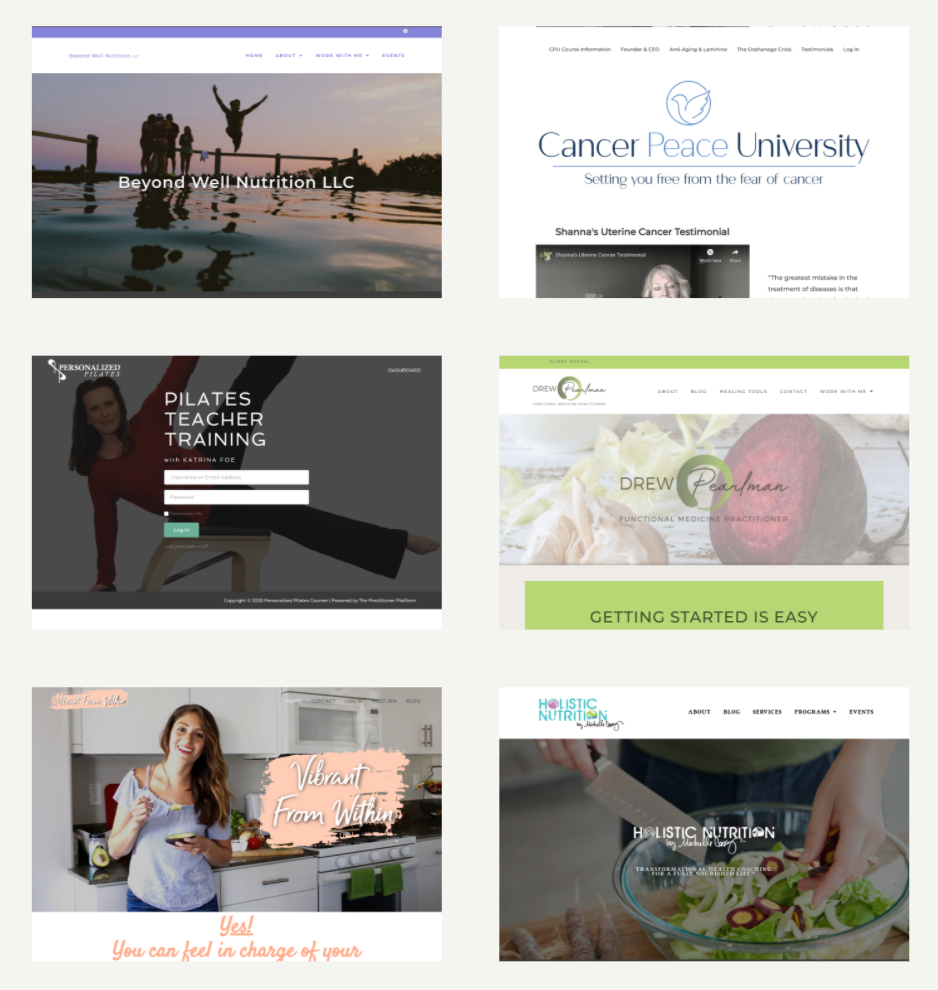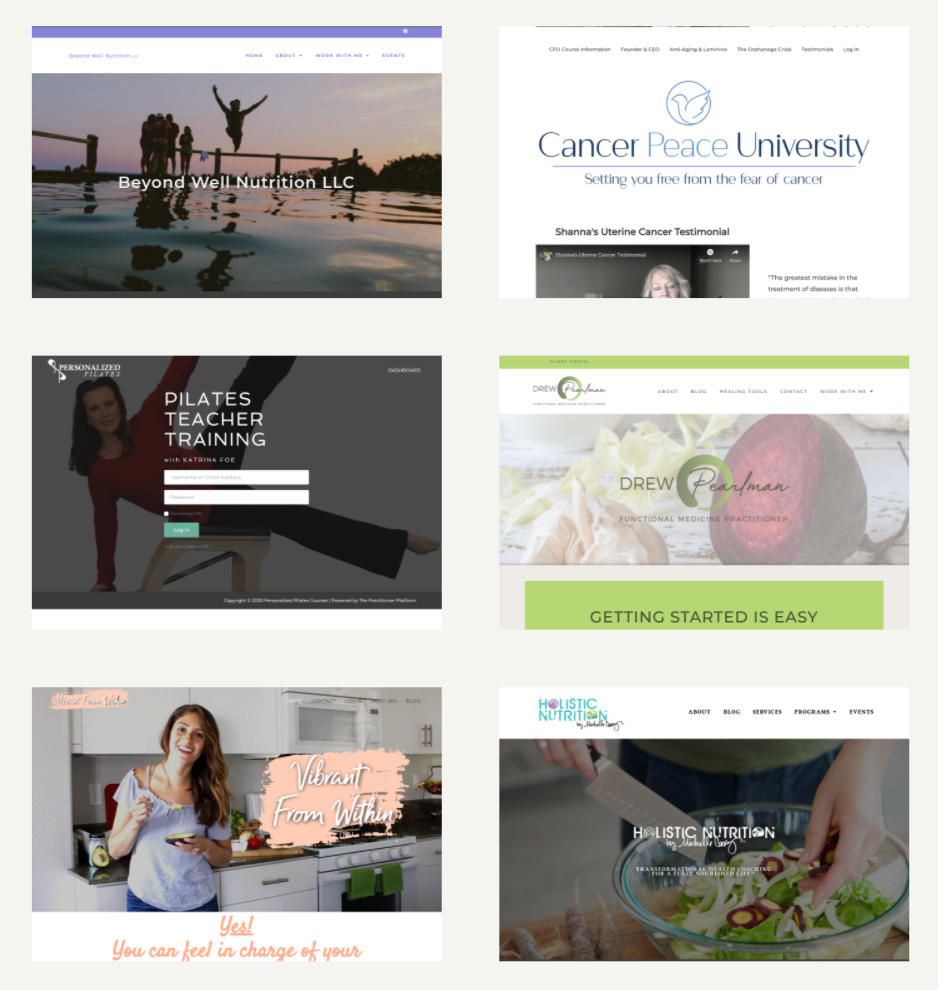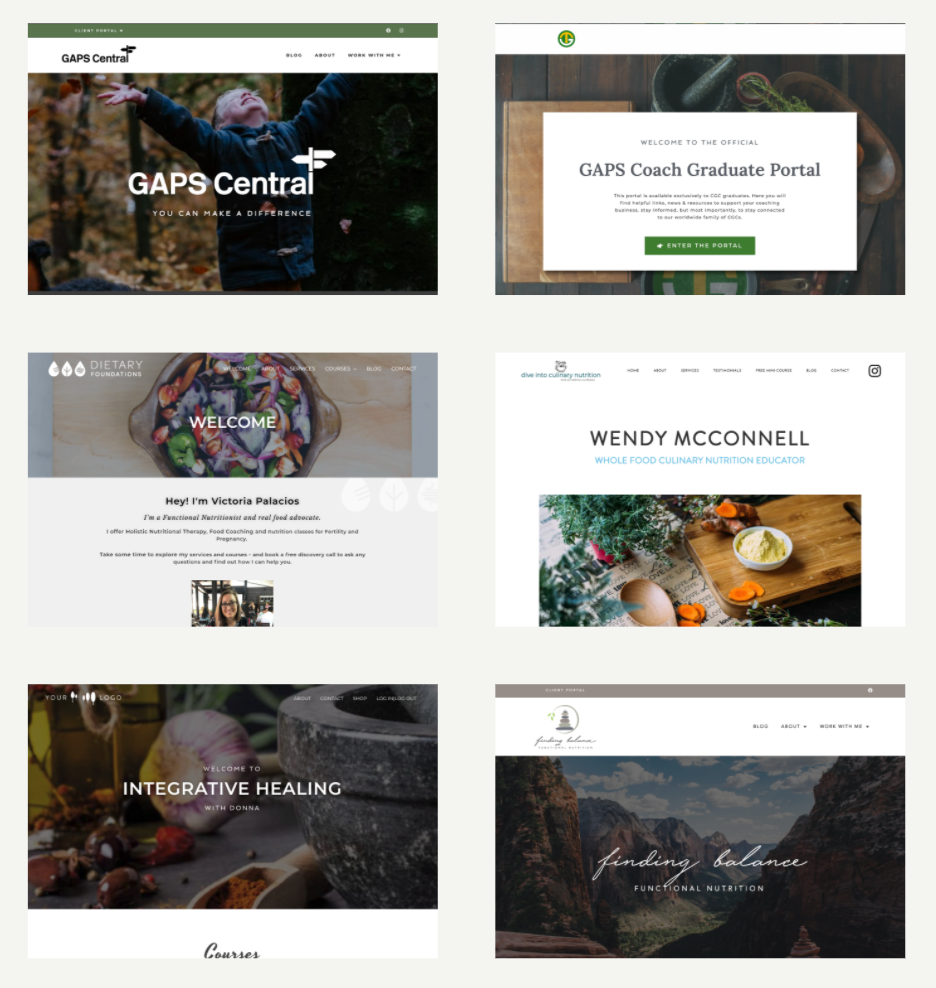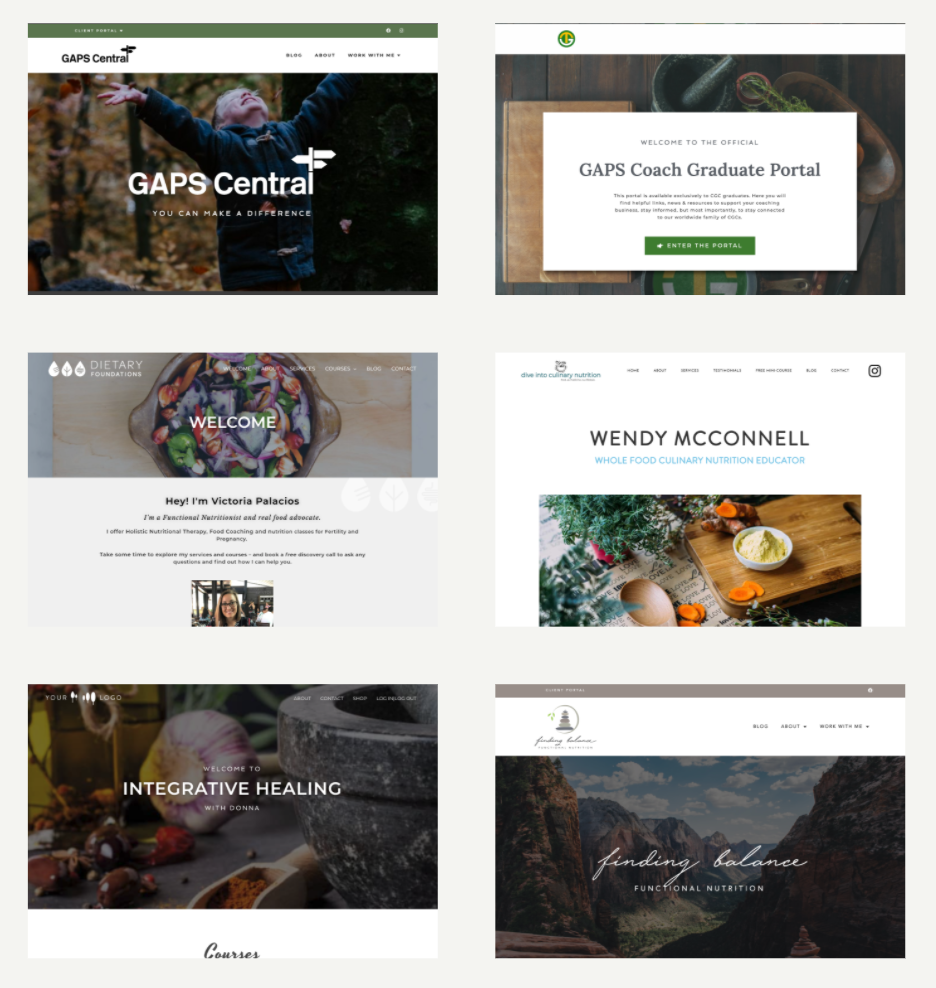 Save the People When They Need to be Saved
Sally Crewe has learned a number of lessons along the way, but the biggest was to listen to her customers. Offer solutions to your community where you can, and if they're willing to pay for something, consider providing it to them. Even if it wasn't what you originally planned to offer.
This new-found philosophy is driven by a favorite — and often quoted — analogy from James Wedmore.
To sum up, he contends that if you're someone who wants to help others, you simply find a way to do it. If you saw someone drowning, you wouldn't say, "I can't go, the yacht's not available." No. You'd use whatever you had to save them. If there's a beat up old rowboat nearby, you're going to grab it and go. Same with business. You don't have to have the perfect solution to be able to start helping. Use what you have and adapt.
And that's what Sally used LifterLMS to do. She saw a need in her nutritional therapy community and applied herself to finding a solution, embracing the twists and turns along the way.
As Sally puts it, "Use the rowboat. They don't freaking care how you save them."
We have published a podcast episode with Sally Crewe, on LMScast. You can learn a lot more in detail about Recurring Revenue WaaS Business from this podcast: