Online Course Teaches How to Make Money from HNT Cryptocurrency on the Helium Blockchain via Hotspots with Nik Hawks & Lee Selman
Web3 Innovators Use Decentralized WordPress LMS LifterLMS to Power Cryptocurrency Education Empire
Nik Hawks & Lee Selman, Gristle King
Success Story Highlights
70,000+ Visitors to Course Website per Month
2 Hours To Setup First Online Course with LifterLMS
1 Week For LifterLMS Infinity Bundle to Pay for Itself
Block chain. Cryptocurrency. Mining. Tokenization. The past few years we've seen a lot of new, often bewildering, terminology emerging from the digital currency world. The average person may have heard of Bitcoin and NFTs, but chances are they have not yet heard of Helium.
Even more puzzling to many people is how digital currency can be applied to, or used in, the "real" world, which is what Helium does, providing a crossover radio-like technology for practical uses. Also unique to Helium as a platform is how it enables individuals to create income.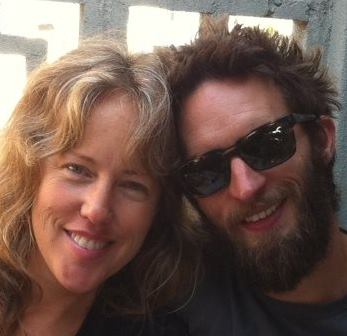 "LifterLMS was the perfect solution for our online course needs. We wanted a platform that was easy to use, yet robust enough to handle our content. With LifterLMS, we were able to create a course that exceeded our expectations, and our students have had nothing but positive feedback."

—Nik Hawks & Lee Selman, Gristle King
Dubbed "The People's Network," Helium is a decentralized peer-to-peer network of wireless hotspots for "internet of things" (IoT) devices, powered by cryptocurrency, and one of the first and the largest projects that tokenizes data in the real world. Users can utilize a radio, often on the roof, that provides coverage on a frequency called LoRaWAN (LoRa = Long Range.) LoRa covers sensors in the "real" world that transmit practical information at a longer range than WiFi or cellular signals.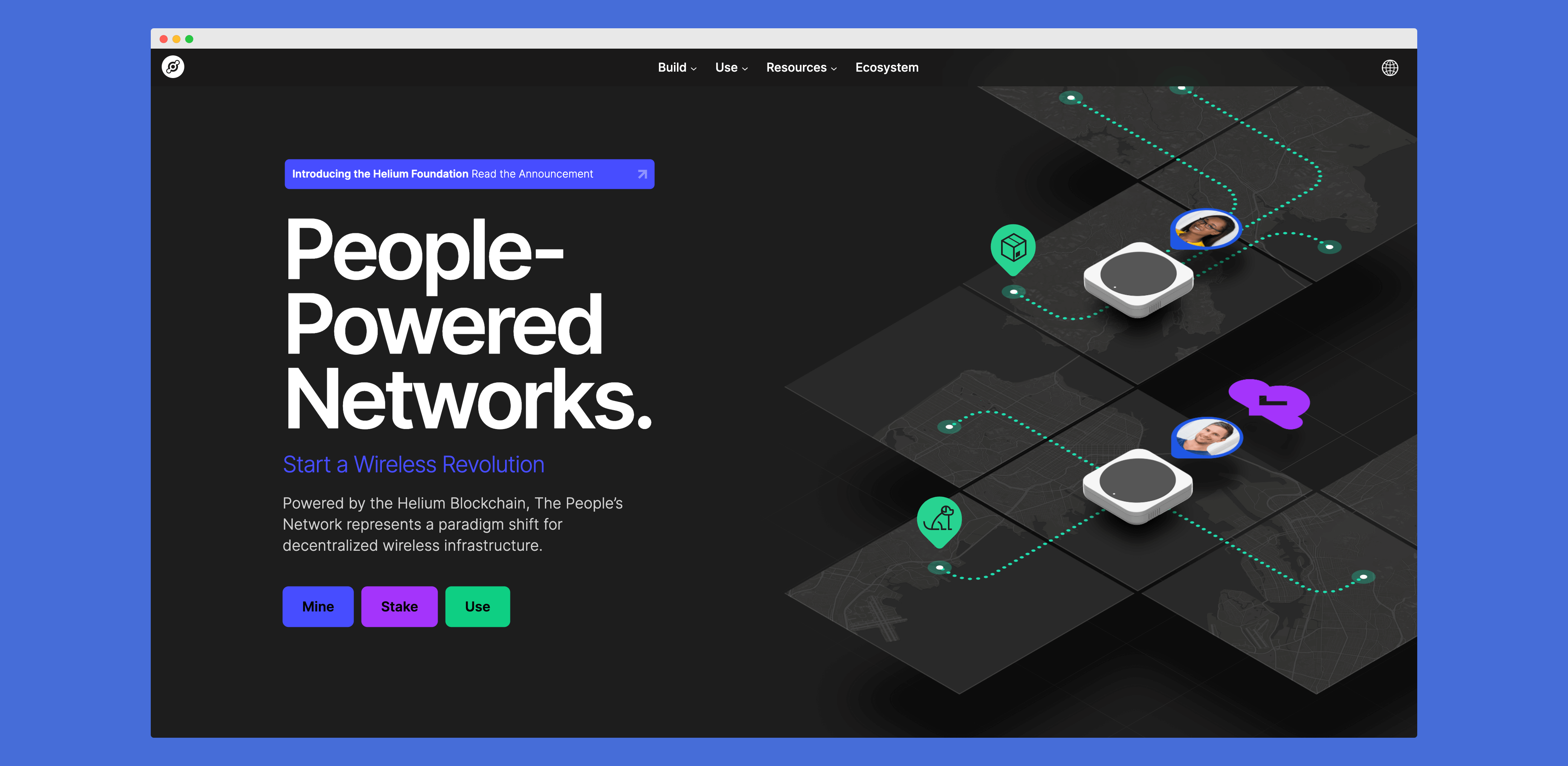 Examples of how Helium can be deployed for practical use include "smart" agriculture (monitoring environmental conditions of soil, temp, irrigation, data tracking of resource usage, trucking), environmental monitoring (extreme weather, air quality, water usage), and business logistics and supply chain management.
However, despite its relative newness and dependency on ordinary people to contribute to its network, the company itself does not provide much training.
Enter Nik Hawk, an early adopter of Helium technology, and Lee Selman, a couple who created courses using LifterLMS, to share their knowledge of Helium with others on their site Gristle King.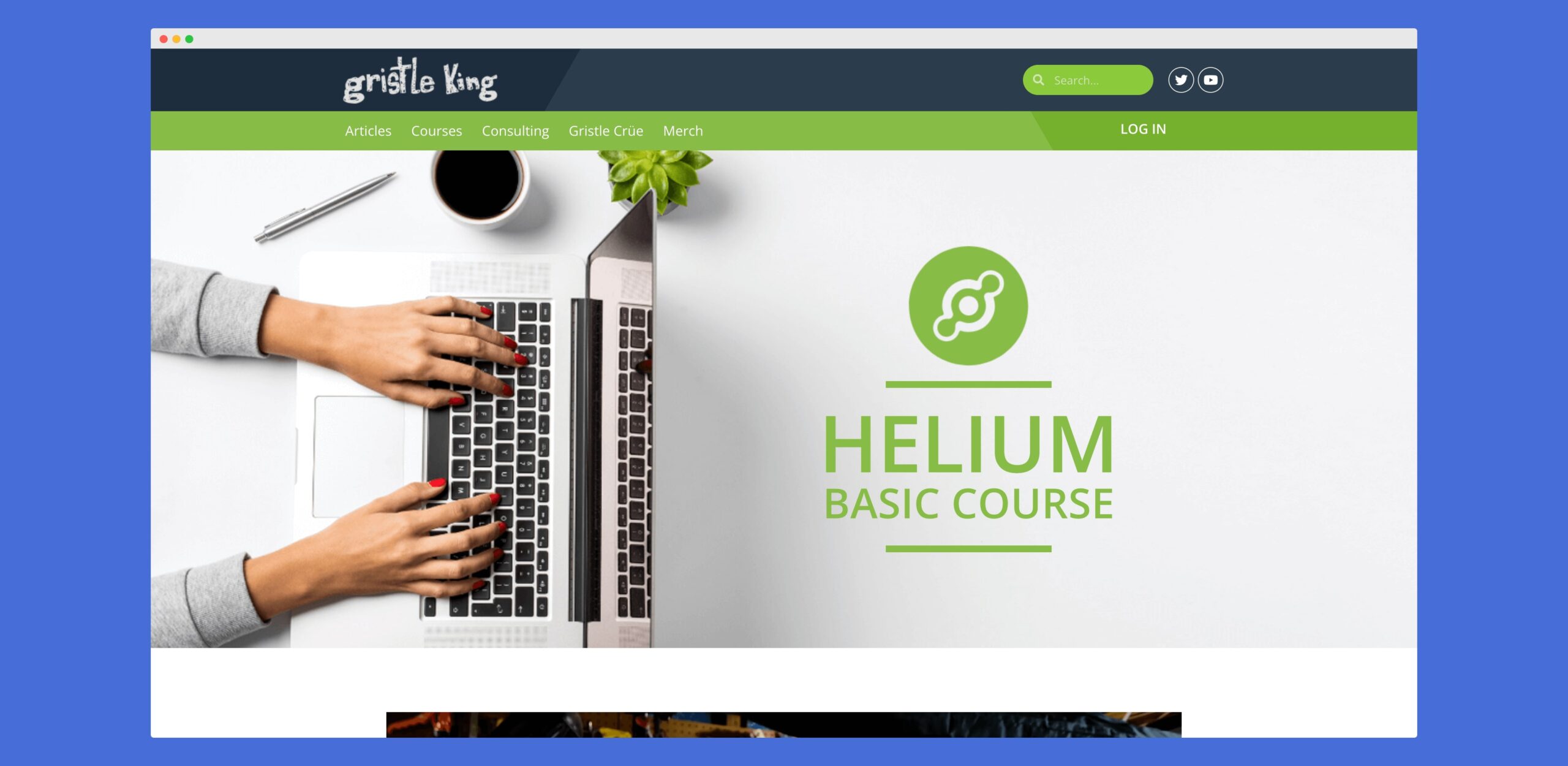 Why a Course on Helium?
In the world cryptocurrency, Helium is currently one of the most profitable, where users are compensated in the form of a Helium network token (HNT) and can make anywhere from hundreds to tens of thousands of dollars a month. However, it is also a large, complex ecosystem, undergoing many changes at a rapid pace, such as expanding to 5G. In order to transmit the information, users must know:
where to buy hotspots
how to set them up and what to do with them
how to find the right location for the best profitability
how does the system work and understanding rules
what to do when they go down and how to troubleshoot
what's currently being developed on Helium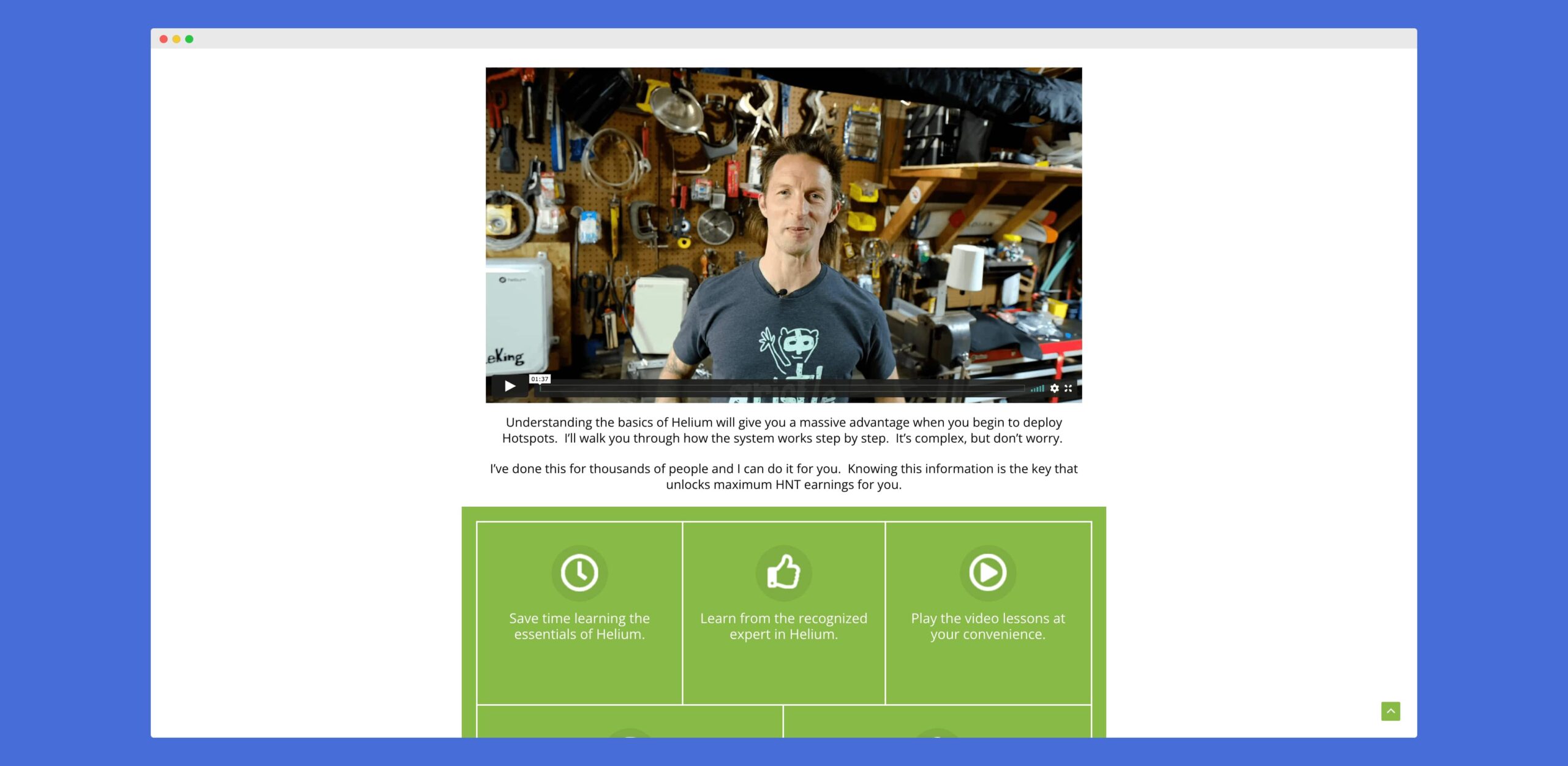 From Consulting to Online Education
Nik learned about Helium after being involved in a search-and-rescue attempt tragedy, where GPS and mobile access had sadly not proved efficient enough. While digging into other networks he came across LoRa, and subsequently Helium, prompting him to build his first hotspot and blog about his experience.
Not surprisingly, his blog about how to optimize a hotspot and make $15,000 to $20,000 a month was picked up on Reddit and he found himself advising interested would-be-miners.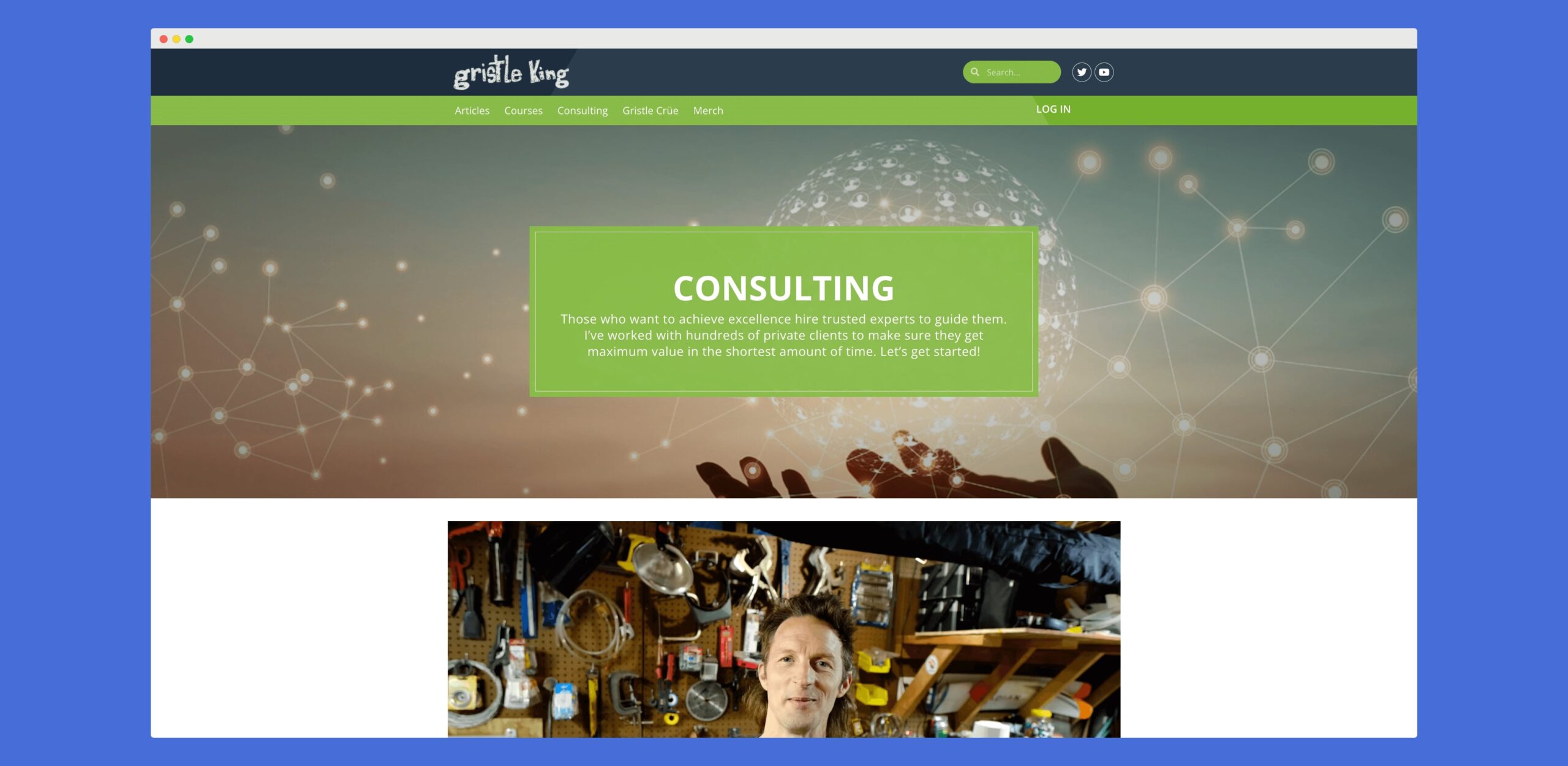 In response to the growing interest in this lucrative opportunity, Nik initially shared his expertise at no cost, and eventually started charging for consulting. Although the consulting business took off, the demand necessitated adding another approach, and Lee suggested they create courses to systemize and package the information to be more approachable for most people wishing to learn about hotspots and mining.
The basic course includes 15 lessons explaining hotspots and antennas, how to maximize earnings and use HNT in the real world, and what to expect when one mines Helium.
The Masterclass offers a deeper dive into how and where to determine the best antenna placements, improved efficiency, maximizing earnings, and management of hotspot fleets.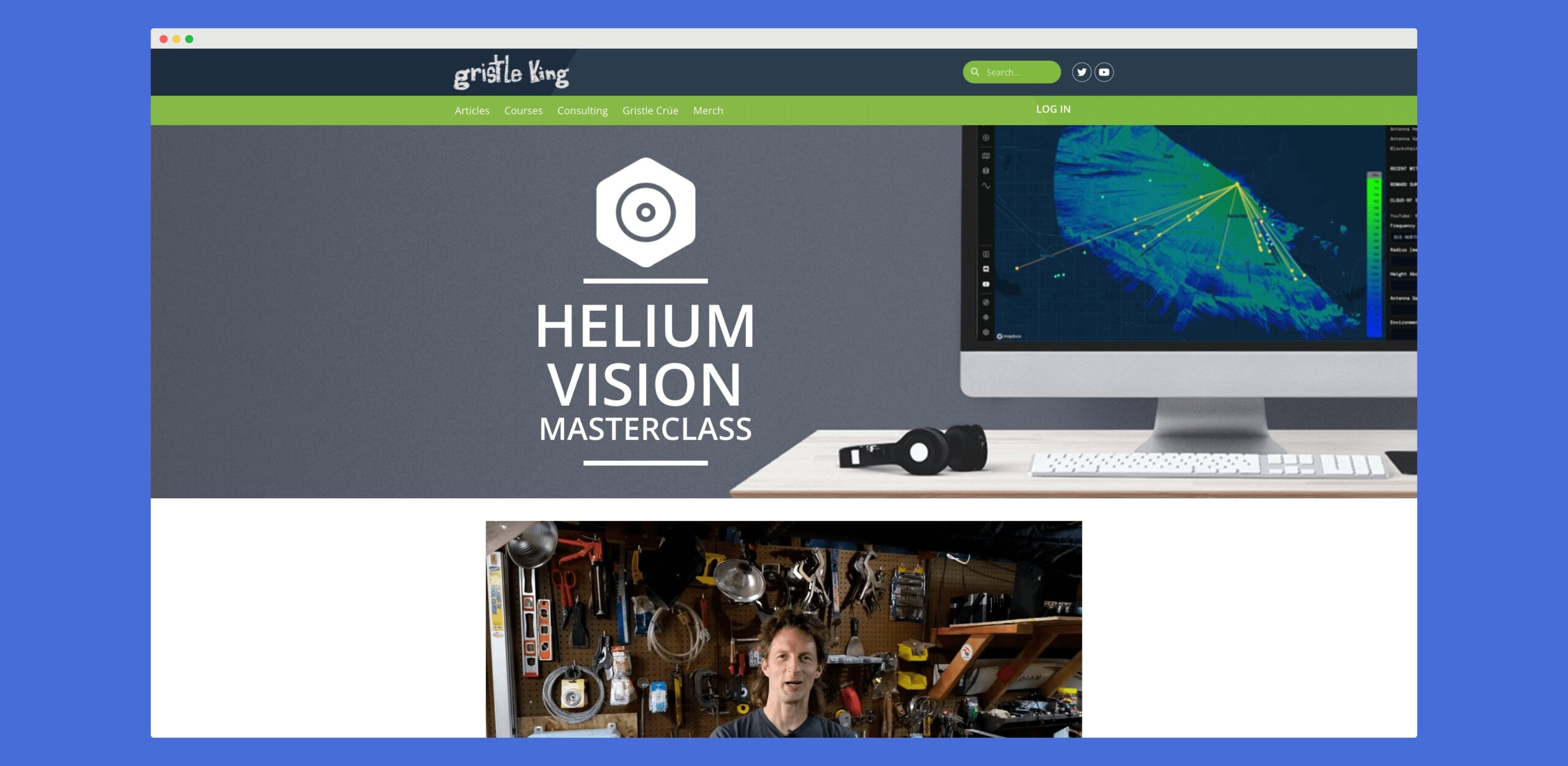 Gristle King students also receive added value benefits in the form of an exclusive member community, the Gristle Crüe, with weekly Zoom meetings, interviews with Helium experts, and a private Discord channel to connect with other miners. Community access is also available as a stand-alone option by subscription.
Despite the fact that 3.5 million miners are expected to be in the Helium network globally by the end of 2022, Helium remains a small company and has not managed to put out many resources into training materials. The Gristle King courses have clearly filled a needed void.
How to identify best who their potential members are, and frame the courses in a format that will best serve them, is an evolving project, assisted by the many options LifterLMS offers.
"In the world of Helium, I totally know what I'm talking about; in the world of learning and teaching stuff I'm pretty good… But in the world of applied educator entrepreneurs, we're still newbies in that. So the LifterLMS course has been super helpful to think about that and frame that."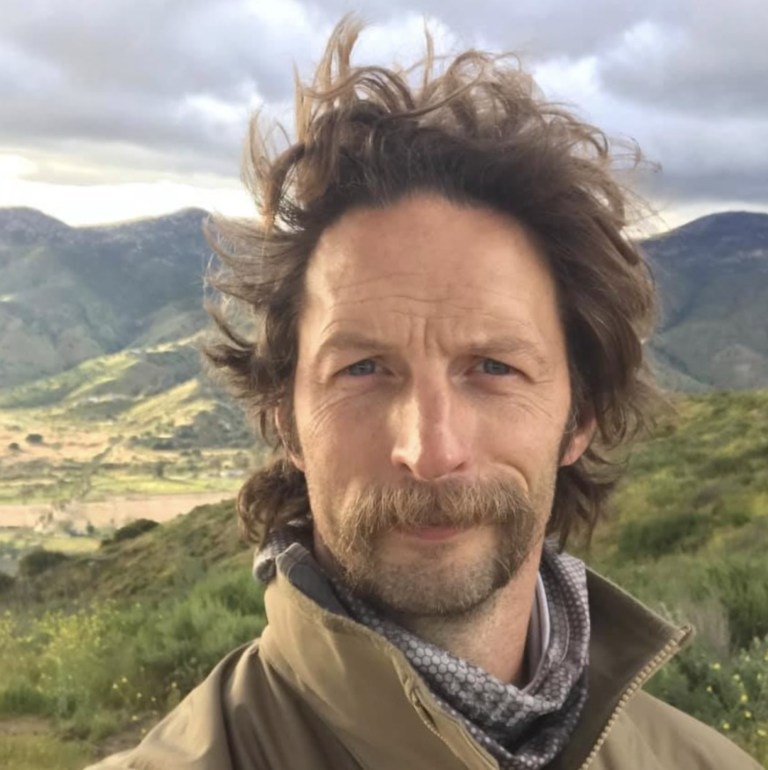 Educating for New Possibilities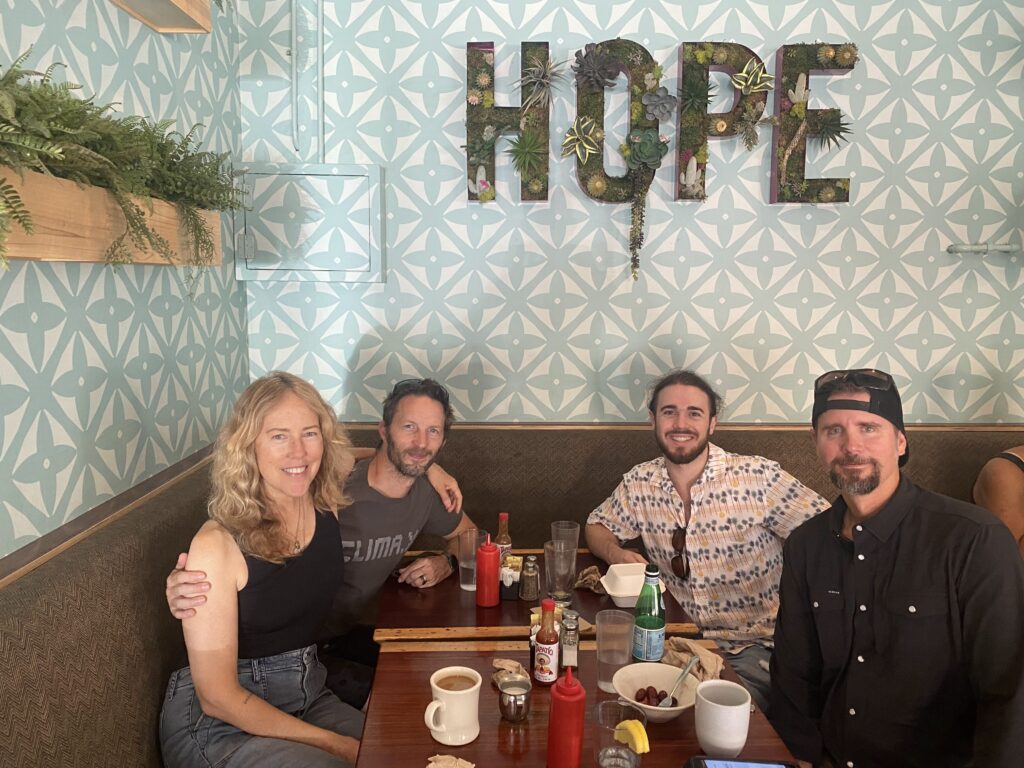 Interestingly, compared to other cryptocurrencies Helium is said to be less harmful to the environment, cheaper than conventional mobile plans, and yet able to reach areas not readily accessible to cellular and wifi networks. This makes it a viable network for alternative uses not served by the wireless industry.
The affordability and availability for nearly anyone to deploy a hotspot, along with Helium's lucrative possibilities and its vast potential practical uses for IoT, will no doubt create more demand for understanding how to use the system and profit from it. But how to go about such a project requires a solid understanding of the technology and its application.
As demand for knowledge increases, Gristle King will be able to continually evolve their courses and programs to engage learners, aided by the array of e-learning tools LifterLMS provides. In doing so, they will be helping people contribute to a new worldwide community that can be both practical and tokenized.
We have published a podcast episode with Nik Hawks & Lee Selman, Gristle King on LMScast. You can learn a lot more in detail about How to Make Money from HNT Cryptocurrency on the Helium Blockchain from this podcast: