Melanie Ramone, Business Entrepreneurship Consultant
Success Story Highlights
Transitioned from a niche to professional business coaching
Multilingual online strategy to define and grow a global market
Deploys LifterLMS with Divi to productize her product and vision
It's hard not to be captivated by Melanie Ramone's radiant positivity and her obvious enjoyment of what she does. But her road was not always an easy one. What she learned on that road, however, has a lot to do with her success, and how she teaches success to her clients and students.
Melanie transitioned from the wedding industry to business entrepreneurship consulting, transversing continents, and delivering content in multiple languages. Despite having had a difficult start, she now succeeds globally with her courses using LifterLMS and Divi.
"Buy LifterLMS. It's so simple to use. You have the backup. You have the community. They're geniuses. They make me feel that I'm cared for… that's priceless."

—Melanie Ramone, Business Entrepreneurship Consultant
From Wedding Planning Services to Coaching
Melanie first offered upscale wedding planning services in Italy, but when she moved to her native Mexico, she found that responses to her premium pricing were discouraging. After hearing "no one is going to pay that much," time and time again, she went another way, employing the out-of the-box mindset that has characterized her business growth. She shifted her business to the United States to offer dream weddings at out-of-the-way villas in warm, sunny Mexico.
Her success selling wedding packages in Mexico caught the notice of wedding conference organizers and the US-based Association of Bridal Consultants, who hired her as director of one of its Mexico branches to share her knowledge. But as she checked off the list of speaking topics they gave her, she decided to teach what nobody else was teaching: the business side of the wedding business.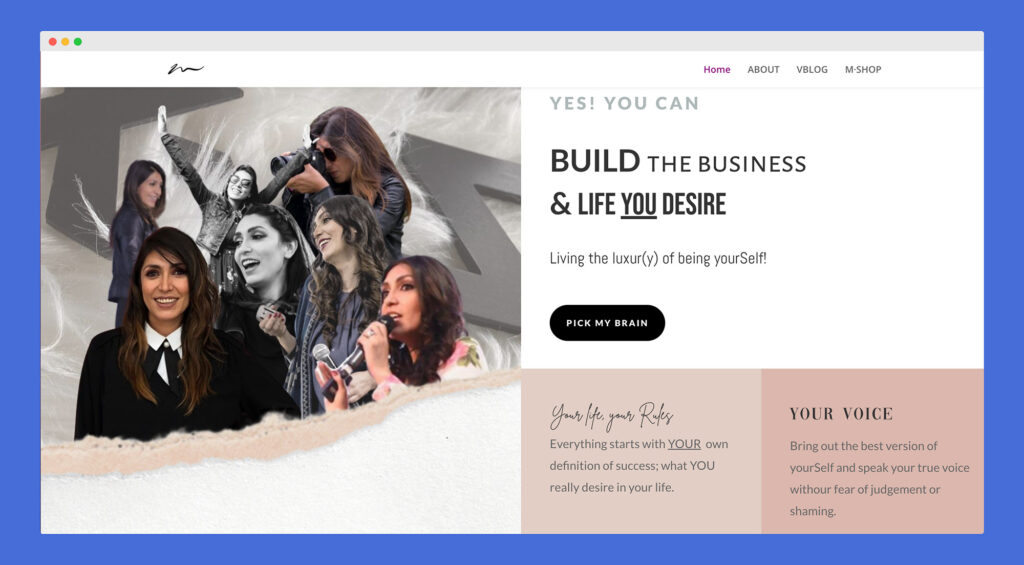 Going back first to basics, she recalled the struggle with doubts, lack of confidence, and self-worth that affected how she priced her services. She added topics like "soul" branding and what she calls "selling without selling." Now, with subject matter that spoke to everyone, she changed the focus so that people from outside the wedding planning industry––makeup artists, photographers, and caterers––could also start attending her training. As word got out, professionals in retail, design, architecture, and more started attending.
Be Aware of Costs and Time Value
Addressing the issue of pricing, Melanie says, starts with knowing how much we pay for our own business costs, from rent to supplies, utilities, equipment, and even coffee. Often entrepreneurs undercharge because they don't take these costs into consideration enough.
In the case of coaches and other professional service businesses, there is also the issue of the value of the time put into studying, the creation of materials and content, and the value of the skills one accumulates on the way. Professional development in various forms provides added value to clients, which in turn allows one to raise ones prices as an expert in their field.
Along the way, Melanie realized that recognizing the value of time also impacted how she would want to spend her non-professional life.
---
I don't want to live in the "should have." If I am going to spend my time away from the people I love, it must be very valuable. That changed my perspective.
---
Creating a Digital Business Framework with WordPress and Divi
It took another life shake-up to propel Melanie forward even more. An unexpected back hernia landed her in the hospital, making her bed-ridden at for a month, and preventing her from working. Despite worries about making a living, she took the opportunity to learn how to code, starting with HTML and later moving on to WordPress, building websites to share her online content.
More recently Melanie discovered Divi. She found that the ease with which it allowed her to tweak palettes, layouts, and typography gives her more freedom to create the kind of websites she envisioned. By using Divi's visual builder she is less dependent on HTML and CSS and can produce faster results. Even better, when she learned that LifterLMS worked with Divi she realized she'd found the platform that worked for her.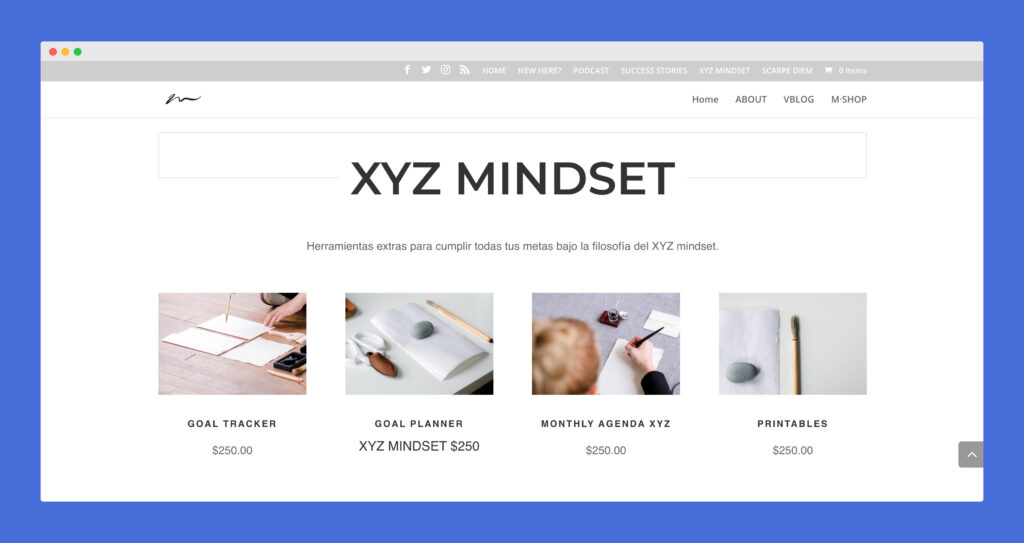 WordPress and LifterLMS have allowed her to build what she envisioned while applying her business and marketing know-how, and she plans to expand on this foundation.
Productizing Training with LifterLMS and Divi
More life changes propelled Melanie to seek a new training method as she planned to move from Mexico to the Netherlands. She realized that she was pretty much answering the same questions over and over in the course of her on-demand one-on-one coaching. How much more efficient it would be, she realized, to put her training into an e-course. And thus began her search for the right learning management system (LMS), a process that took over a year.
She knew she found her e-learning "home" when she came upon LifterLMS, which offered her more than online course creation; it would allow her to use its membership capabilities to build a community with a forum. Lifter also is exceptional, she says, in how it supports users with outstanding human-centric service.
---
With internet, everything is possible… it's just connecting with yourself and what you want to speak to the world. And then it's like honey and bees. If people connect with your message, they will come to you.
---
Crushing Limiting Beliefs to Serve a Global Audience
Although Melanie is multilingual and has lived and worked on multiple continents, she says that the main obstruction to expanding ones business, even globally, is more a matter of limited self-belief than of language and culture.
She grew her community early on by participating in forums and social media groups, seeing what people were talking about and identifying their concerns. By getting involved and sharing helpful comments without "selling," and by helping without expectation, she attracted followers.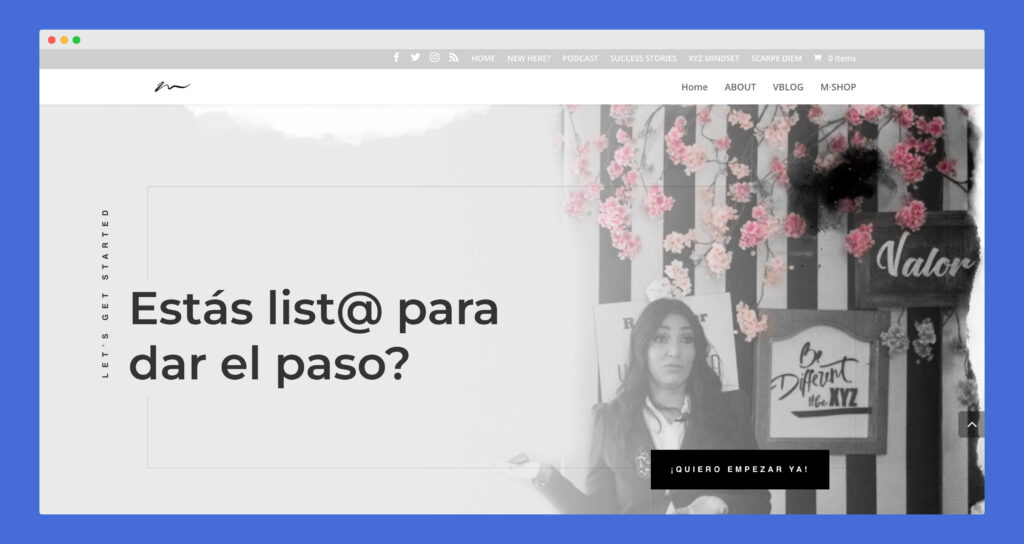 Growing, learning, and having a compelling reason for creating the life each of us wants are also important elements to keeping a business flourishing. Melanie advises business owners to make time to build their business to the next level.
What Melanie Loves about LifterLMS
Not having to repeat the same content over and over
Students can go over the content as often as they like without depending on a teacher's schedule
Being able to help more than one person, in less time
Ability to create a community of members and a forum
Having time freed up so she can grow her business process in other directions, such as coaching calls, growing the community, group coaching goals
But more importantly, she says, is the need to let go of any self-limiting beliefs. When she saw that people from other parts of the world were interested in what she was talking about online, she knew she had something of value to share with them that transcended language.
Melanie also stresses that even if many other people are offering similar services or messaging, that should not discourage.
Everyone has their own unique abilities, outlook, personality, and communication style. This, she says, is what creates ones own "magic.
---
Magic happens when you show up being your true to your thoughts and what you believe in and you share it to the world, which is very courageous. It took me a while.
---
We have published a podcast episode with Melanie Ramon on LMScast. You can learn a lot more in detail about Melanie's training and consulting from this podcast: