Udemy Course Creator Frank Kane Shares How He Got Over 600,000 Students and Over 2 Million in Revenue
Non Profits Harness Course Development as a Vehicle For Change

Frank Kane, Sundog Education
Course creators vary widely; some focus on one e-learning website exclusively, while others may offer their knowledge on multiple networks, including SAAS platforms. Frank Kane of Sundog Education was an early adopter of Udemy when it was in its infancy, but he also opted to create courses on his own website using LifterLMS. As a long-time online educator, his experience and advice is valuable for other course creators looking for success.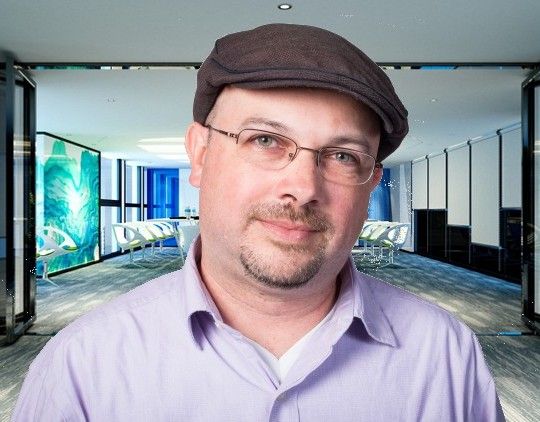 "After searching for the best WordPress LMS plugins, I chose to use LifterLMS as my own course hosting platform because it gives me complete control over pricing and coupons, allowing me to offer a more personalized learning experience to my students. Additionally, I am able to offer more direct communication and additional resources, such as office hours, which I simply cannot do at the price points of Udemy."

—Frank Kane, Sundog Education
A Pioneer in Online Data Science Education
Frank Kane's involvement with Udemy stretches back to 2013, when the platform was still in its infancy. A former senior manager at Amazon.com, he went out on his own after moving away from Seattle, In addition to offering programming services as a freelancer, he also created a curriculum in data science for General Assembly, another early e-learning platform focusing on digital related courses (now a private school.)
Udemy, looking to expand, recruited Frank with a cold call, and invited him to create courses on big data topics. Since then, Frank has become one of Udemy's top instructors, with 25 courses listed on Udemy, including several localized for the Korean market.
Equipment
The most important thing is my microphone, front and center. Especially with technical courses… where you're just showing people on your screen how to do something, you're just this disembodied voice.
Audio
Audio quality is one of Frank's priorities, so he uses a Shure SM7B microphone, piped through a Cloudifter Inline Pre-amp, a device that boosts the mic's signal, and a Blue Icicle USB converter.
Video
Camtasia video software allows Frank to create and record video tutorials and presentations. While his Logitech Brio high-definition webcam is often sufficient along with a green screen, he occasionally makes use of a DSLR and additional lighting when a more professional appearance is needed.
As long as there's new opportunities to create new courses, that might do well, I'll keep on making them.
With nearly a decade in online instruction under his belt, Frank Kane's experience and insights provide invaluable guidance to aspiring course creators, whether they choose to utilize a SAAS platform like Udemy, or a dedicated hosted site built on LifterLMS.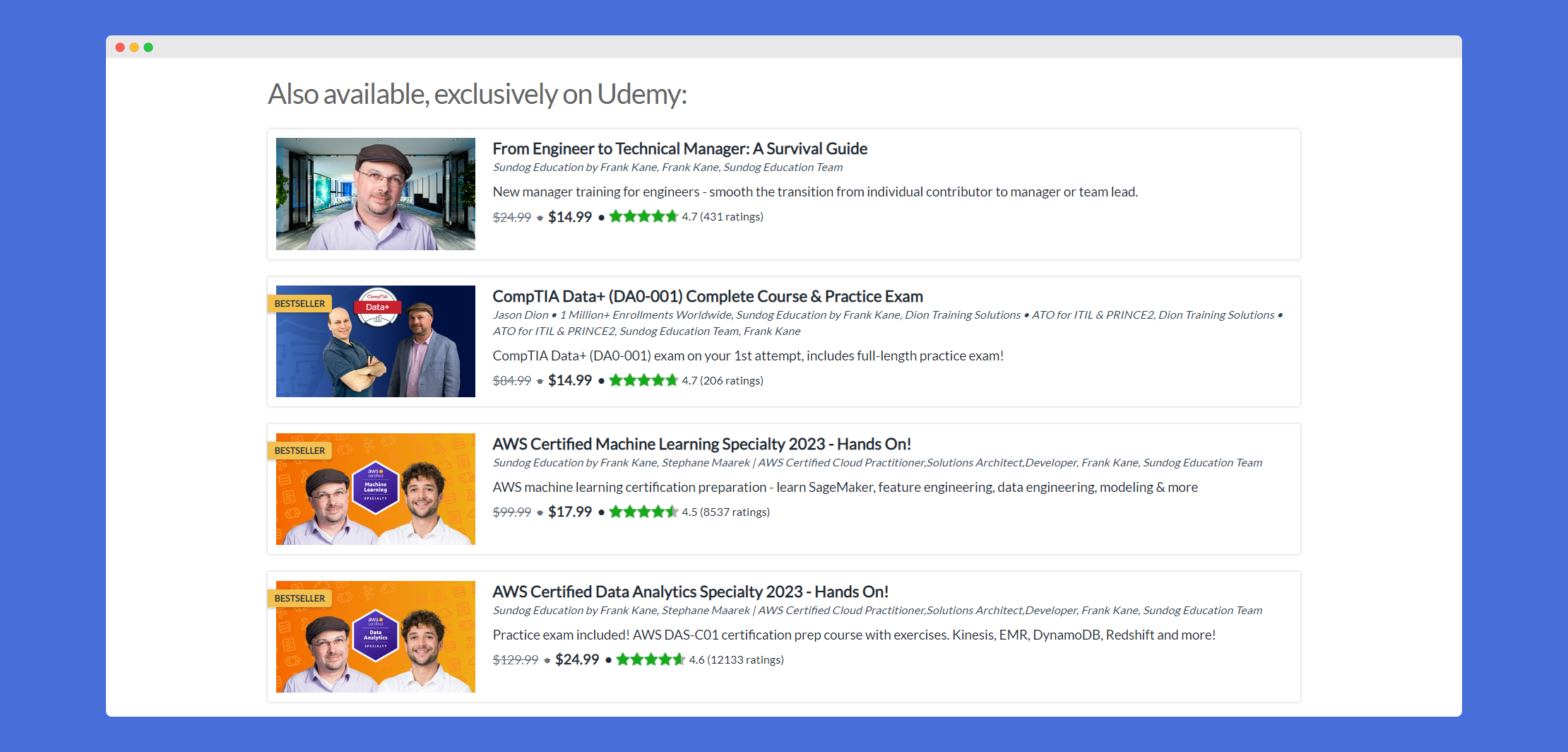 9 Tips for Course Creators from Frank Kane
Comprehensive courses do well, but they need to be organized in such a manner where somebody is looking for a specific task they can find it quickly, digest it quickly and go off and apply what they learned
Figure out best use of your time – outsource when you can so you can spend the time you need on your core business.
Frank prefers to focus on creating and delivering courses; he estimates only 10% of his time is spent on business matters. He outsources coding exercises, marketing, and support. He advises that anyone looking to outsource should be very specific in defining their outsourcing needs and expectations.
Stay updated, but also consider developing courses on evergreen topics.
With a plethora of technical courses, Frank needs to stay on top on developments and immediately update his courses to keep up with technological changes. However, he notes that his best selling course is one that will be relevant for a very long time–how to ace a system design interview at a big technical employer. Evergreen topics like that will be less demanding of ones time.
Check the competition.
If you are planning to create a course in a specific topic, research competing courses in the marketplace in which you're selling: Look at the prices, and the length of the courses, keeping in mind that longer courses have more perceived value than shorter ones. (On the average, Frank's courses run between 10 and 20 hours.)
Break down topics into digestible chunks.
Organize topics into subsections to make the content more easily digestible. Keep in mind that people have short attention spans, so keep videos a reasonable length. Include hands-on activities to give students a chance to apply what they're learning.
Find new topics for "first mover advantage."
What do business owners need to learn that hasn't yet been adequately addressed in online courses? What new niche can you fill? Jumping on those topics early will give you a leg up.
Have excellent audio.
People will be listening more than watching, and often the importance of audio quality is overlooked. (Frank's audio tech stack is listed below.)
Hone Your Presentation Skills.
Be well prepared before going on camera and practice, especially when teaching complex topics.
Listen to your customers.
Avoid burnout.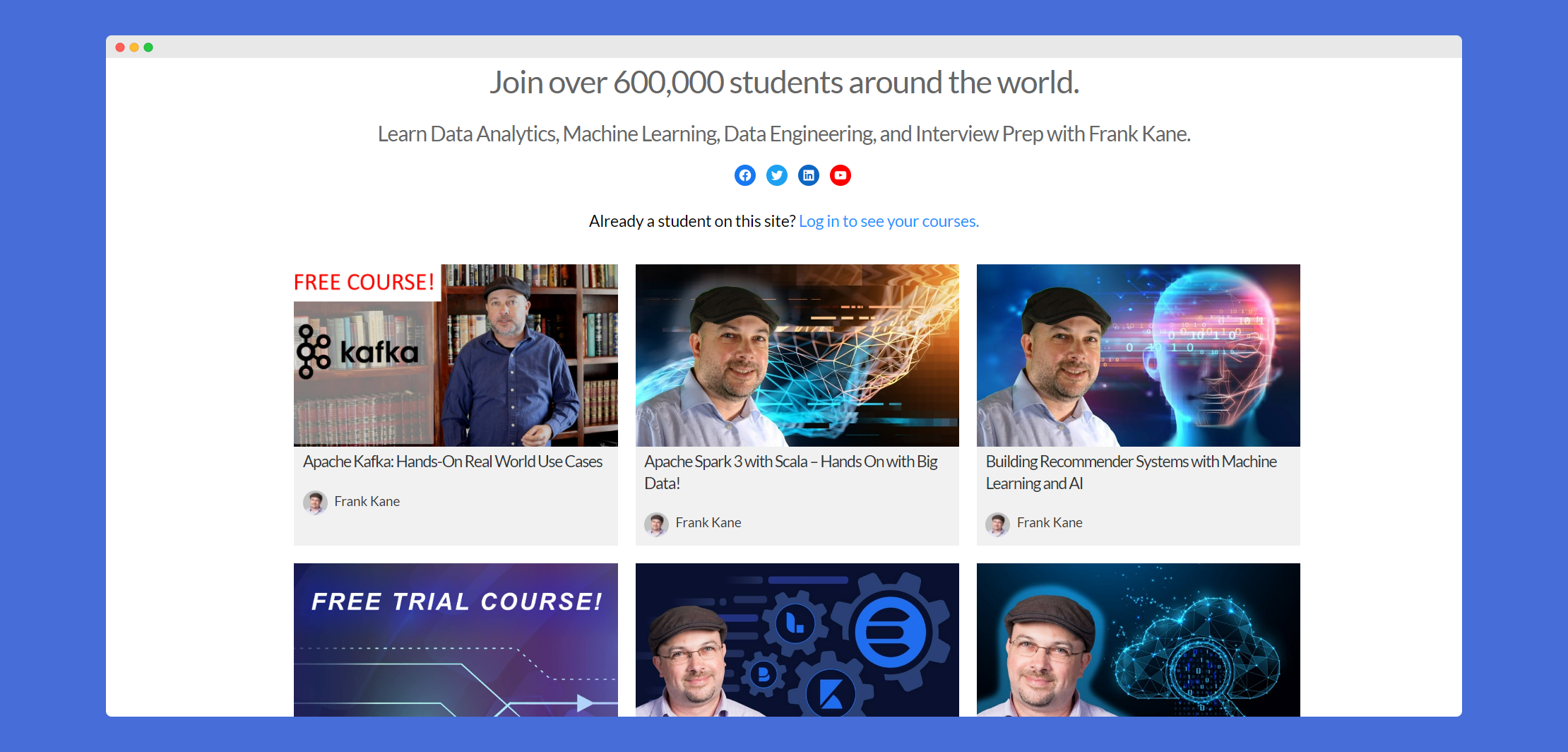 ---
"I want to make sure that I have a platform of my own where I have complete control."
---
Why Also LifterLMS
While Udemy offers teachers the opportunity to reach a huge audience, it does control course price points, which often make it unfeasible for course instructors to offer a personalized experience and come out ahead. Recognizing this, Frank decided to build his own course website at Sundog Education, giving him complete control over pricing, coupons, and the ability to offer higher ticket items, office hours and more one-to-one support.
After looking at both SAAS options and various WordPress learning management system (LMS) plugins, Frank settled on LifterLMS, and had his first course up and running in only two days.
Having his courses on his own website not only allows Frank full control of his created content and the freedom to expand on what he offers, it also ensures that he has a backup in case of any unforeseen developments at Udemy.
We have published a podcast episode with Frank Kane on LMScast. You can learn a lot more in detail about course creating tips on this podcast-