WordPress Pro Added LifterLMS to Her Agency's Development Kit to Help Schools, Camps, and Nonprofits Weather the Pandemic
Tara Claeys Builds WordPress LMS Websites for Educators to Meet the Digital Transformation Need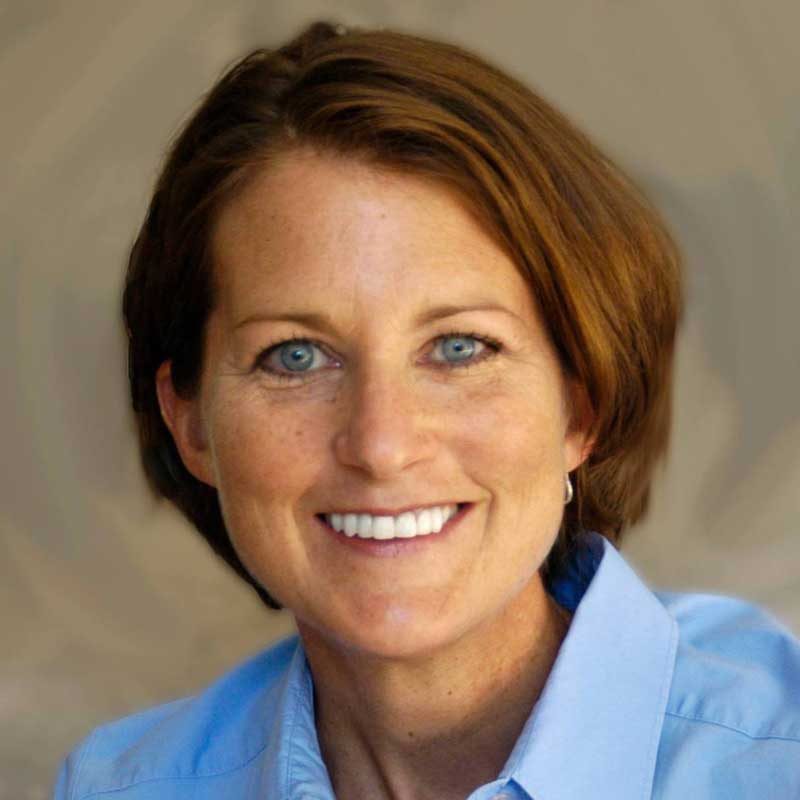 Tara Claeys, Design TLC
Success Story Highlights
10 Years in the Marketing and Web Development Business Leads to Education Focus
2 Weeks to Create and Launch Learning Management System for Client
6 Courses Launched So Far by Tara's Client Tiny Chefs
Focused and agile are ideal ways to describe entrepreneur Tara Claeys and her small-but-mighty agency, Design TLC.
Tara made the decision early on to keep her agency small, allowing her to continue to be hands on in her projects while also choosing a specific niche — schools, camps, and educational nonprofits — to work in. The key she found to making this profitable in a vast Open Source ecosystem like WordPress is having a deep understanding of specific tools.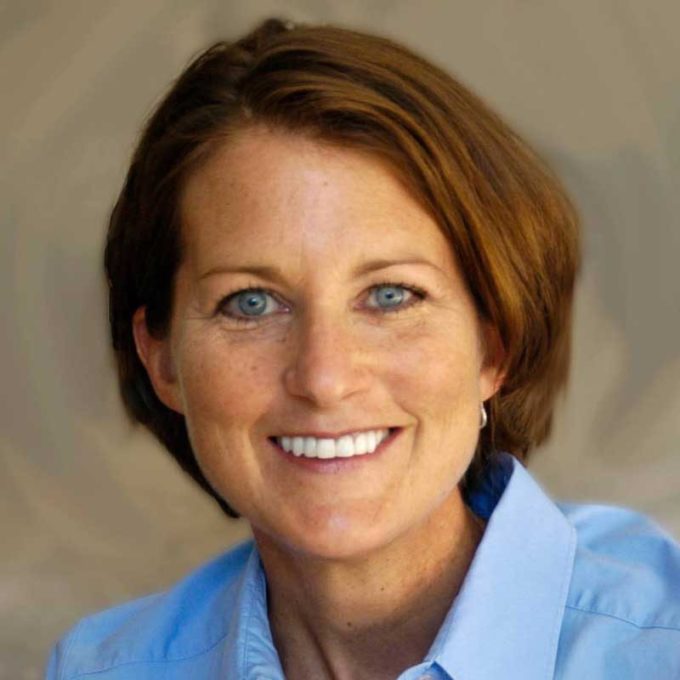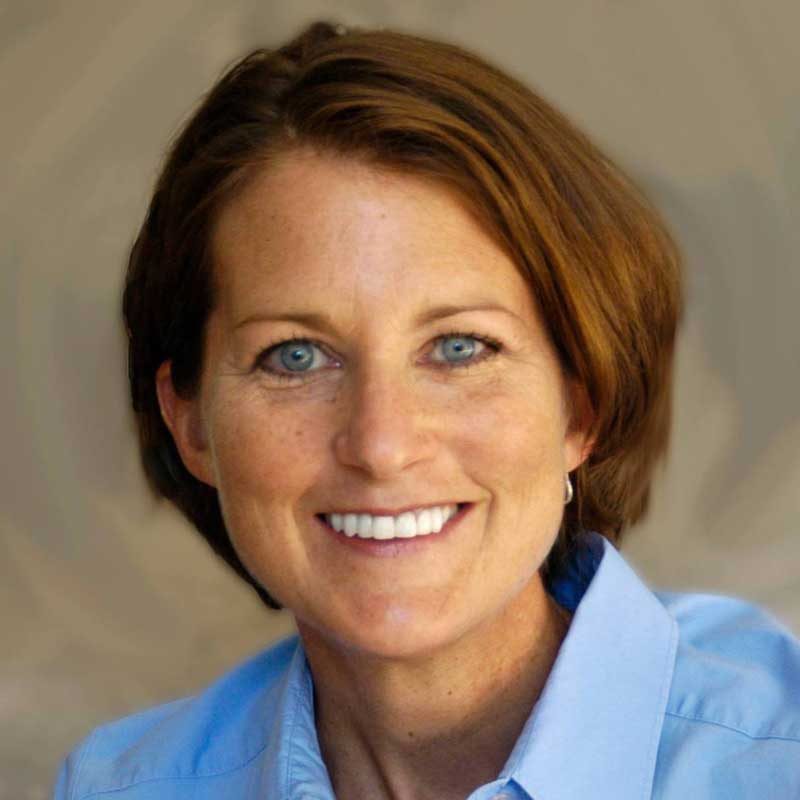 "I really like LifterLMS because it has a lot of flexibility. You can make it look however you want it to look, and it's easy to use. It has built-in quizzes, course progression tracking, and student management tools. It also integrates well with other WordPress plugins and services, making it a versatile solution for a wide range of organizations and businesses."

—Tara Claeys, Design TLC
By committing to specific tools and platforms, she's able to streamline her development process and remove the burden of technology from her clients, freeing them to continue their important work in the lives of children.
As a result, when coronavirus hit, she was already well positioned to help guide her clients through this new unknown.
Empowering the Educational Industry Through Technology
Design TLC initially operated as a general website development and marketing agency.
However, in mid-2019 after nearly 10 years in business, Tara decided it was time to focus on an area that brought her joy: the content associated with education-related nonprofits, educational organizations, and small independent schools that she had been working with.
It was an easy move to make, one she feels ideally suited toward as well as something she was able to test out with previous clients. As a parent, she deeply understands the messaging needed. As a designer, she gets to spend her days looking at pictures of happy kids. What's not to love!
With that in mind, she made the move to focus her agency on educational opportunities for kids: schools, camps, and related programs.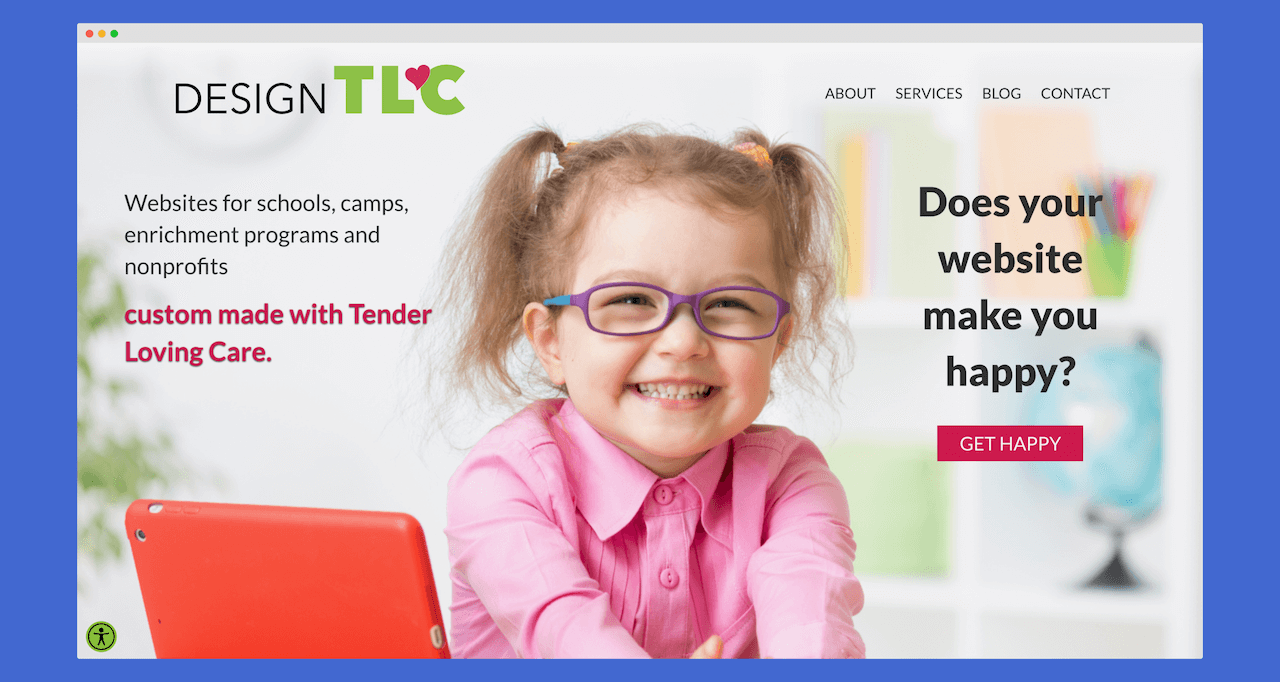 ---
"It's been a really freeing experience because I can choose what I want to do. It's also been a learning experience because I have to actually now engage as a marketer to try to get my name out there as being somebody who is passionate about this type of business and wanting to help them."
---
By understanding both the content needed and the technology to put it to work, she's able to step into situations where the client can rely on her to deliver the solution they needed without distracting them from their current mission. They don't have to become design or development experts. Their role is to simply work with Design TLC to provide the necessary communication and resources and let Tara do what she does best.
It's a situation where everyone wins. Tara uses the technology she enjoys to enable schools and camps to get the online presence they need, without sacrificing their focus on the kids they care so much about.
Transitioning Her Clients to Digital Amid the Pandemic
With a niche rooted in education, the Coronavirus (COVID-19) Pandemic has hit her clients hard. Schools have closed. Camps have been unable to open. Design TLC has had to pivot quickly to find new answers for her niche. One of her most powerful has been LifterLMS, a platform she was able to add to her other tools thanks to her tailored development process.
"Using a combination of what LifterLMS offers and a little bit of custom development with a couple of plugins, we kind of retrofitted it to do exactly what we wanted it to do."

Until now, much of Tara Claeys' work has revolved around marketing and registration for in-person activities. Coronavirus has wiped out all of that.
Now, projects like Tiny Chefs are using LifterLMS to create online courses — something Tara was able to launch in two weeks — to fill the gaps.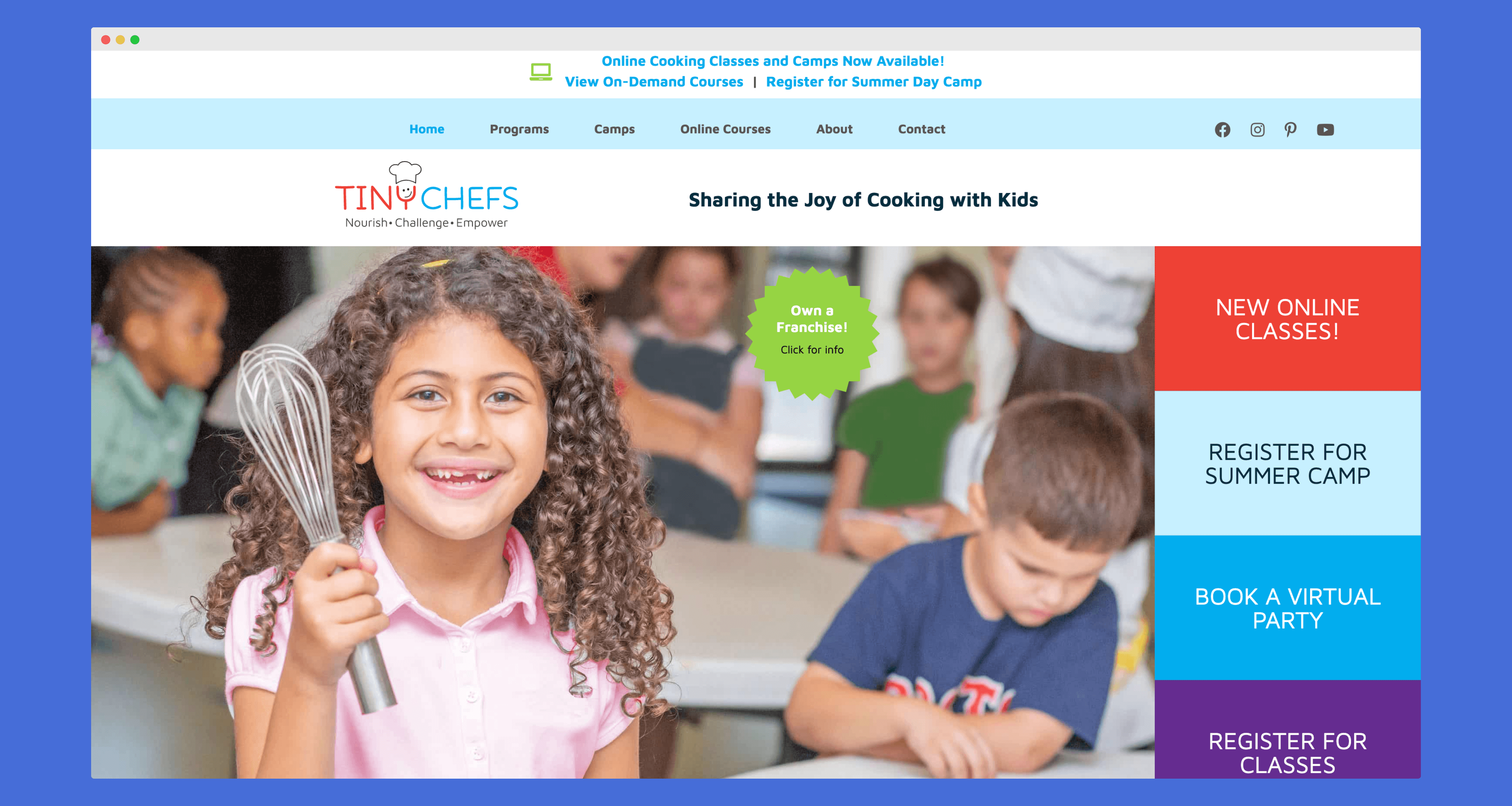 ---
"We very happily went with LifterLMS for them. It's been great. It's worked really well for them. I did a test run of Thinkific and Teachable. Thinkific is a really nice platform. I've used it as a user for some courses, but as an ongoing process, the more you add they start charging per user and it gets very expensive in the longer term. So, Tiny Chefs made the choice to invest upfront in our development costs for a more affordable long term strategy, which I think made a lot of sense."

---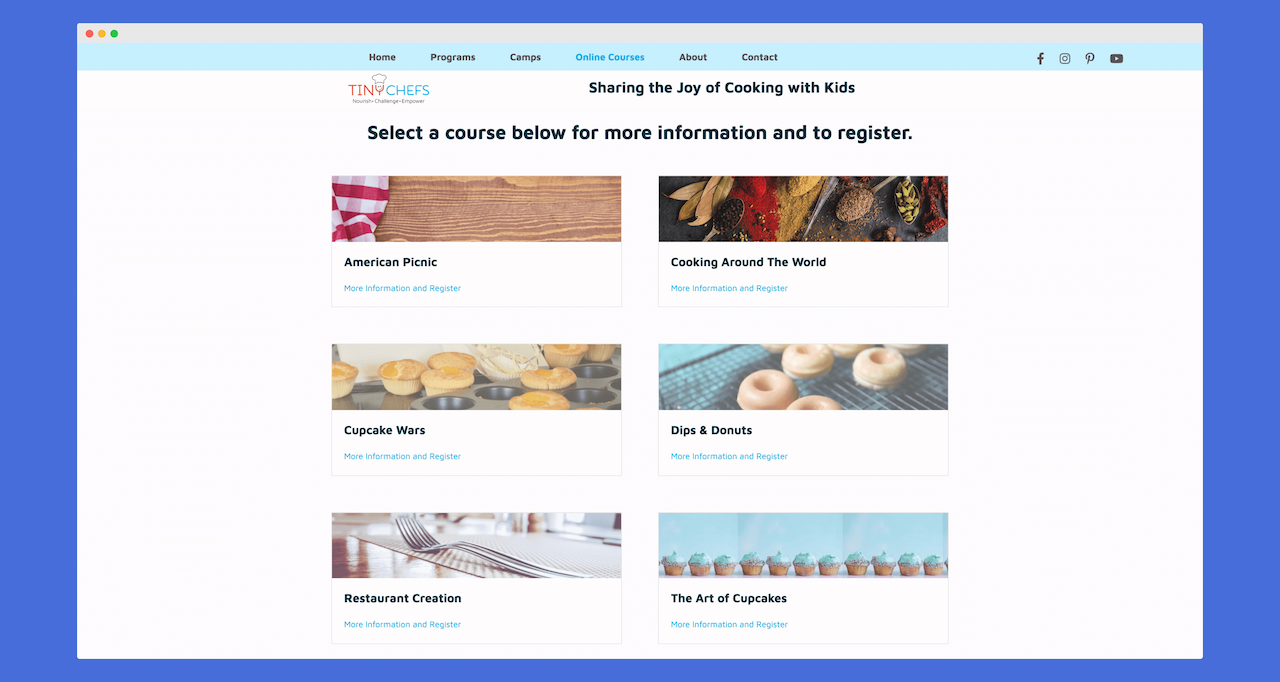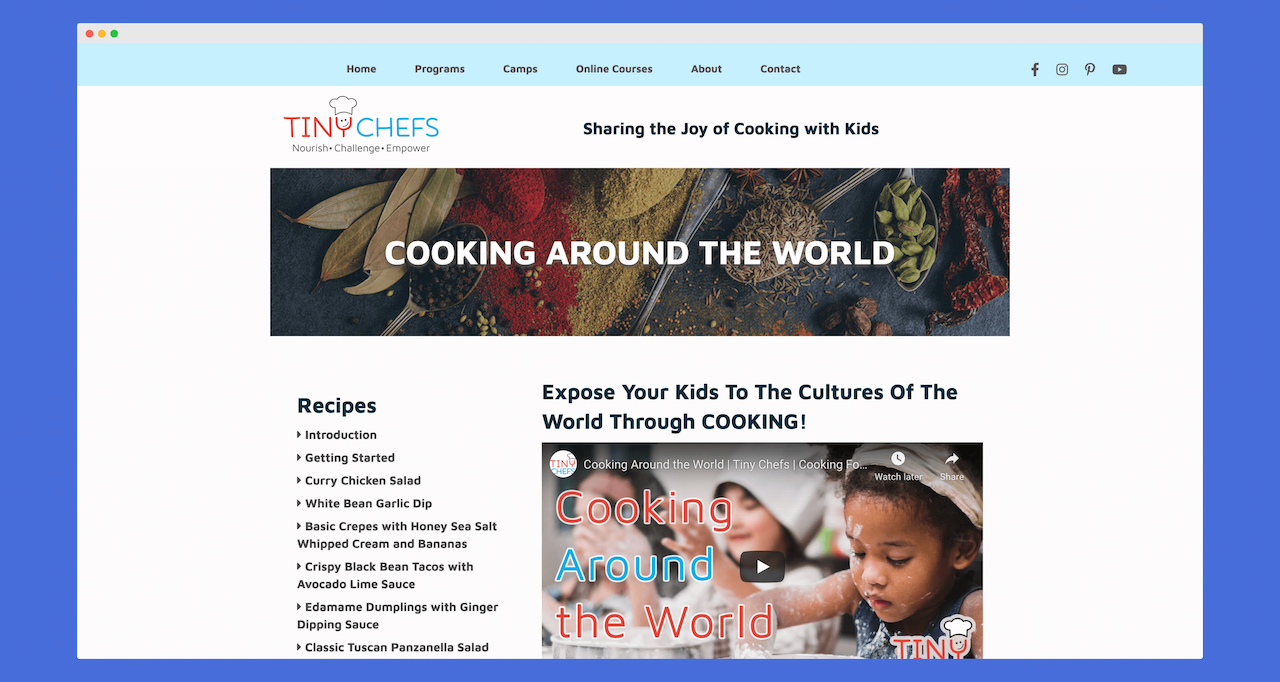 Along with shifting technology, she's also had to shift marketing. Building a product that is used by children, but purchased by adults, needs to be approached in its own unique three-part way.
She focuses the branding toward the children, the users. If it doesn't appeal to them, it doesn't even make it to the attention of the parents.
However, once it does get to the parents, then the course messaging, or descriptions, are geared toward the parent, the purchasers.
Finally, the course content itself is structured to both educate and entertain the children.
While it might seem complex, it's a logical and effective approach. Everyone's needs are met and the necessary content reaches the necessary recipient, resulting in a positive experience for everyone.
Not only are her clients successfully recreating their products online, but they're also opening up their business to new low-touch, passive revenue streams. Once created, courses sit available for users whenever they're interested, wherever they are. And when in-person events begin to happen again, they can exist side by side, supplementing one another.
Shortly after Tara launched the new Tiny Chefs online courses and virtual camps functionality, Tiny Chefs was featured on NBC News for their innovative efforts to meet the need to help kids learn and grow during the pandemic.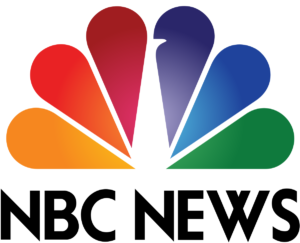 Moving Beyond a Local Focus
Ultimately, the Coronavirus Pandemic has had some positive impact for Design TLC as well. The new tools she's employing to increase the reach for her clients also position her to find a new pool of global clients to connect with.
By combining webinars and successful course creation projects with her community engagement efforts and already existing word of mouth, she can find even more educational avenues to expand into.
She can look to platforms like LifterLMS to provide options to clients who may not have the budget or personnel for in-person events. And by managing it all online, location becomes irrelevant, both with development and attendees.
"Working with clients with tools that WordPress has to offer is I think really helpful in marketing my business. Because I have experience with LifterLMS and Give as well as other WordPress premium software, I can make a website for an organization more effective. It's a good way to engage as well as to be known as an agency that knows how to use these different softwares."
We have published a podcast episode with Tara Claeys on LMScast. You can learn a lot more in detail about WordPress LMS website from this podcast-