How to Build an Online Business Doing Spiritual Healing through the Internet with Shaman Carla Meeske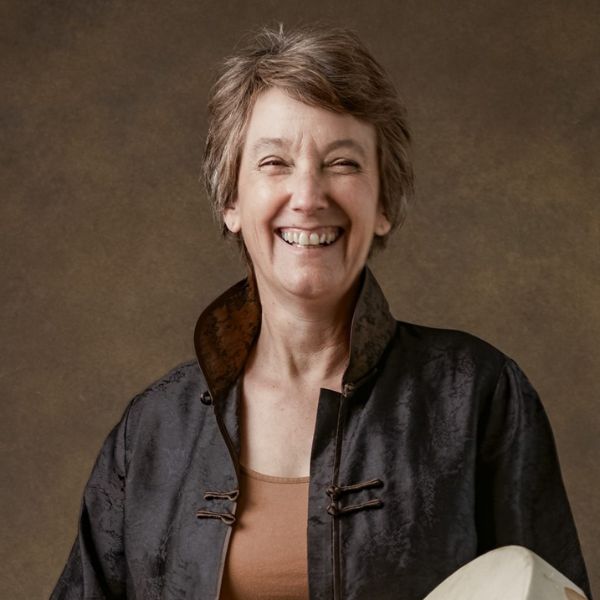 Carla Meeske, Spirit Healer Circle
Success Story Highlights
5 on-demand courses in the pipeline
A "Mastery Circle" membership
It may appear counter-intuitive for an MBA to go from marketing director at a major corporation to creating a shamanism e-learning business, but Carla Meeske did exactly that. In her Spirit Healer Circle, Meeske has merged her professional marketing know-how with her heart passion, or perhaps better put, her spirit's calling: shamanic teaching with a focus on animal connection and healing.
Among the many gears that make her shamanic business work successfully is LifterLMS.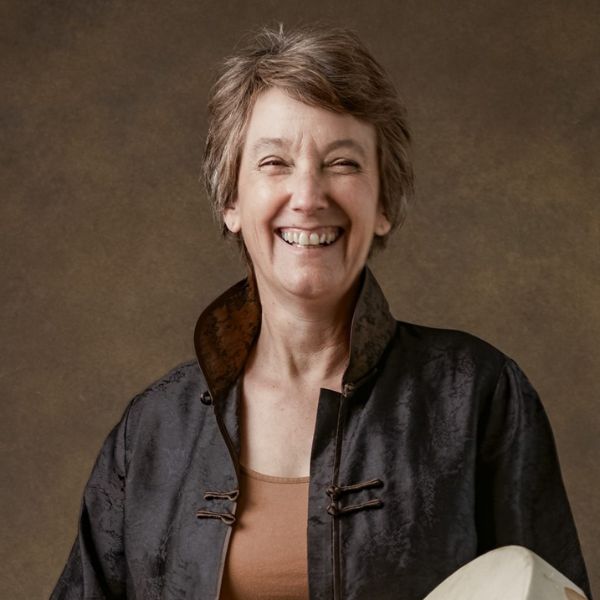 "I did a lot of research and looked at a lot of LMS platforms. What I found was that LifterLMS offered the best combination of features, ease of use, and cost-effectiveness for what I wanted to do. I also appreciated the company's commitment to ongoing development and support."

—Carla Meeske, Spirit Healer Circle
In many respects it sounds like a life story that was meant to happen. Despite having been drawn to metaphysical disciplines since she was young, the necessity of attending to life's practicalities during a recession brought Carla to business school at Columbia University. There she chose marketing as her focus, only to be later drawn back to shamanism.
But First, What in the Woo is Shamanism?
Carla defines shamanism as "the ultimate energy medicine." She explains that shamans can cross between the physical and spirit worlds. Serving as physical form channels, they speak to wise, compassionate spirit guides, and bring back healing and insight for themselves and for their community.
At Spirit Healer School, Carla teaches her students how to have that direct communication with their spirit guides to bring clarity to their particular energy medicine, whatever it may be, such as tarot, or talking to angels. As someone feels a pull into the metaphysical arts they often eventually land on shamanism which gives them direct access to the knowledge that they're seeking from their spirit guides.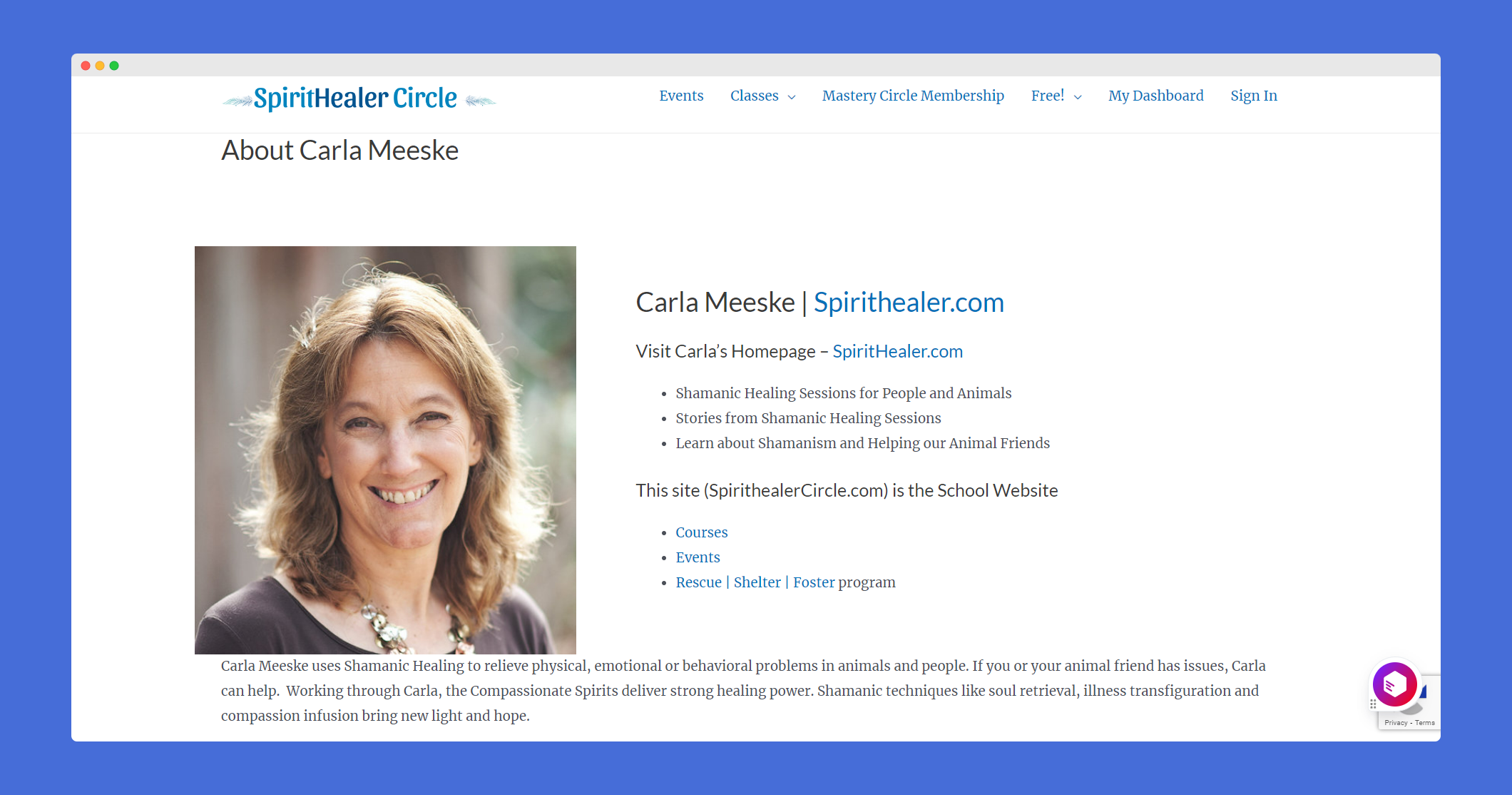 From Marketing to Shamanism
With her MBA from Columbia, Carla became marketing director at Hasbro Toys, but found that using metaphysical insights helped her come up with fresh ideas for product development. Over time, her use of shamanism increased.
Called back to her native Oregon to teach marketing at the University of Oregon in Eugene in the early aughts, Carla dove into the then-new field of internet marketing. As she taught people how to use build websites and create affiliate sites so they could start their own businesses, she realized she could apply the same principles to her own shamanic business.
Developing a Shamanic Business
She may be connected to the metaphysical world, but that doesn't mean Carla doesn't apply her well-honed experience in solid business practices and marketing.
Armed with a clear understanding of how she wanted to run her new business, Carla looked at several platforms, marketing tools, and e-learning options for her new shamanic online courses. Among these were platforms and apps like Square Space, Kajabi, LearnDash, and ConvertKit.
However, ultimately it was of paramount importance to Carla to:
have full ownership of her content
be able to consolidate and integrate everything fully on one site
have all the tools, bells, and whistles she might need to create and manage her content
control costs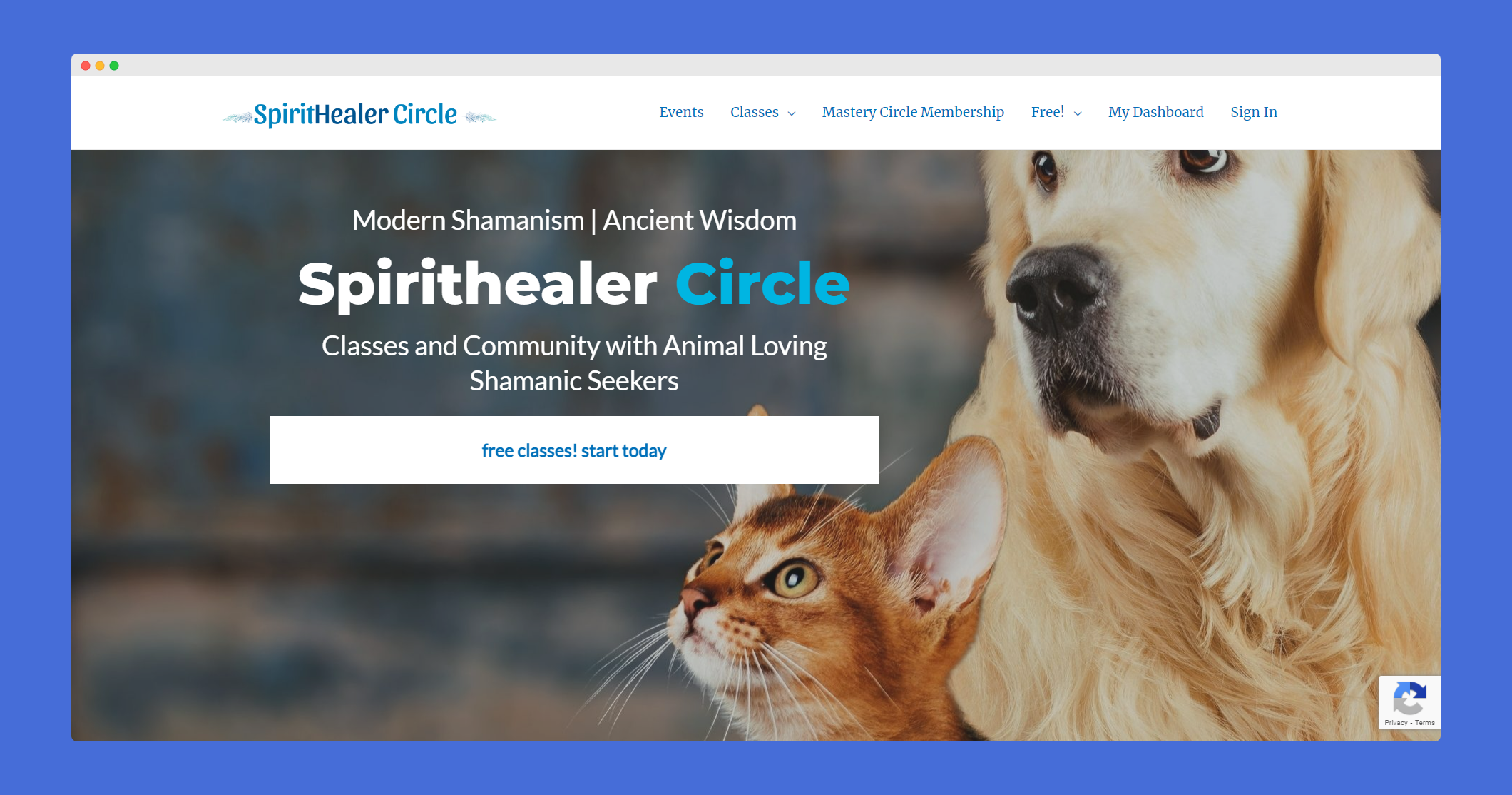 WordPress and LifterLMS have allowed her to build what she envisioned while applying her business and marketing know-how, and she plans to expand on this foundation.
---
"Lifter has made my dream come true."
---
Courses, Memberships, and Community
Carla's membership program at Spirit Healer Circle is called the Mastery Circle. Members pay monthly fee to get access to exclusive live Zoom sessions, as well as to a catalog of pre-recorded mini-courses. One-time courses may also be free to Mastery Circle members, but available to non-members at a fee.
In early 2023 Spirit Healer Circle offered 58 courses that were not on-demand, but Carla has some changes in mind. Her plan is to create a series of five entry-level on-demand classes that will feed into intermediate Zoom classes, and then into the Mastery Circle membership.
On-demand classes will not only free up her time, but it will create an evergreen product that will generate a steady income. With the sales funnel plan that feeds into the intermediate classes and membership level courses, Carla is hoping to triple the Mastery Circle.
Upcoming videos are likely to include training, video, and questions. Interestingly, Carla is getting some inspiration from training she's gone through herself… from Yoast, the well-known WordPress SEO plugin. Yoast's training videos, Carla says, are structured with an ideal length of video content, and the right amount of quiz material, making it a format that a student can absorb well. She plans on structuring future shamanic classes using a similar format.
Also key to any education entrepreneur is building a community, and Carla connects that back to basic marketing and knowing what one is offering and for whom. She notes that by putting ourselves into our target audience's shoes, we can find out who our customer actually is. Armed with those demographic insights, we can apply proper target marketing and focus on the people who are most likely to find synergy with what we are doing.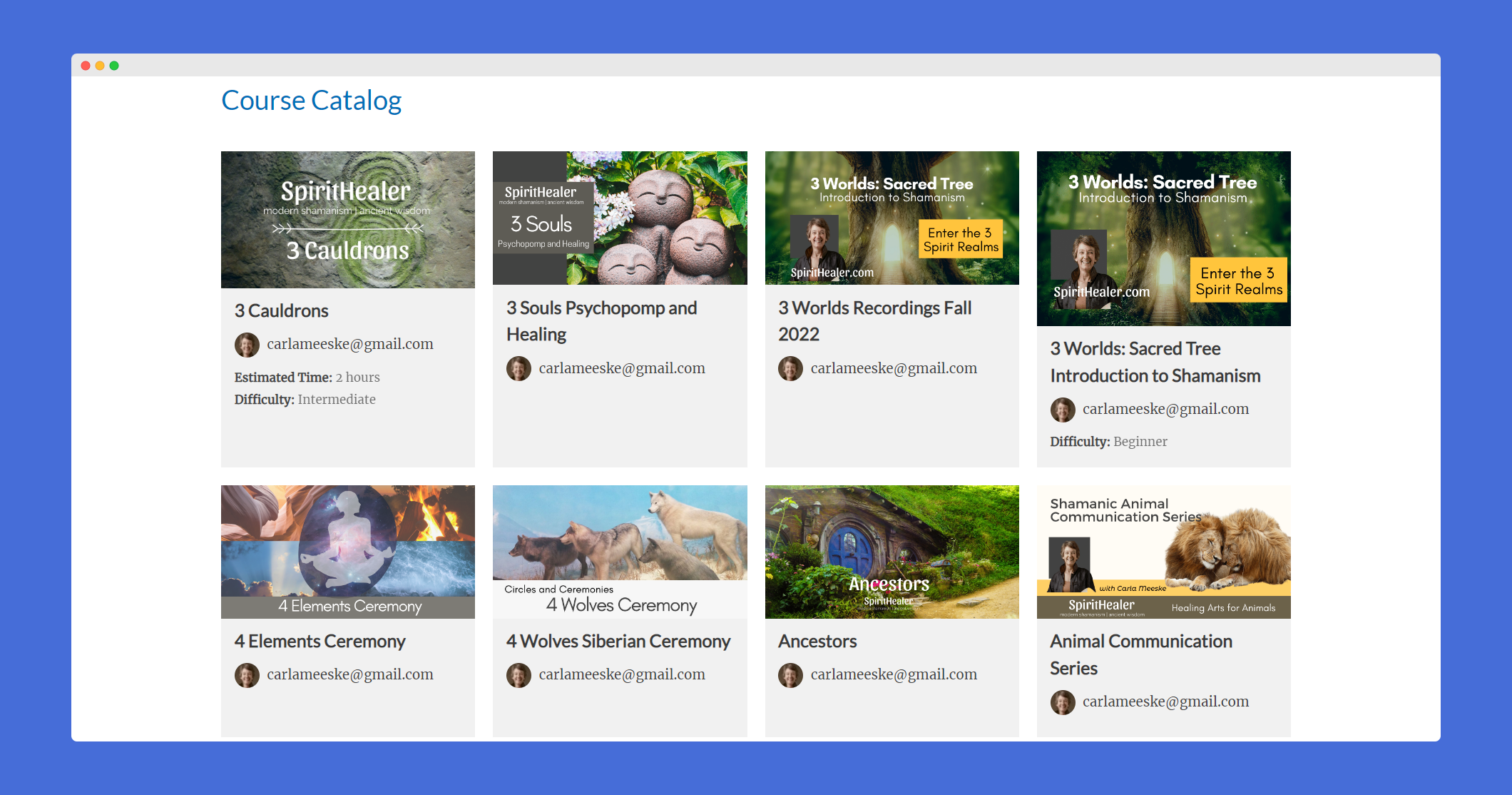 Interestingly, Carla does use any special studio equipment like a dedicated microphone or green screen, other than her M2 Macbook Air for video, and a quality studio light.
Inner Wisdom, Outer Success
We often think of the esoteric arts as separate and beyond earthly matters like business. However, Carla Meeske's adept sharing of her inner wisdom in an accessible, teachable, and profitable form demonstrates an interesting point. Success in teaching even non-tangible, metaphysical knowledge is best achieved when supported by proven marketing methods, savvy business planning, and top-notch technological tools like WordPress and LifterLMS.
---
"Lifter will give you all the tools for you to apply your wisdom to become successful."
---
We have published a podcast episode with Carla Meeske on LMScast. You can learn a lot more in detail about Online Spiritual Healing Business from this podcast: