Balloon Artist Ziv Raviv Used LifterLMS to Build a $277k a Year Business In Micro Niche
Building a Cashflowing Training Based Membership Site for Balloon Artists and Kid Entertainers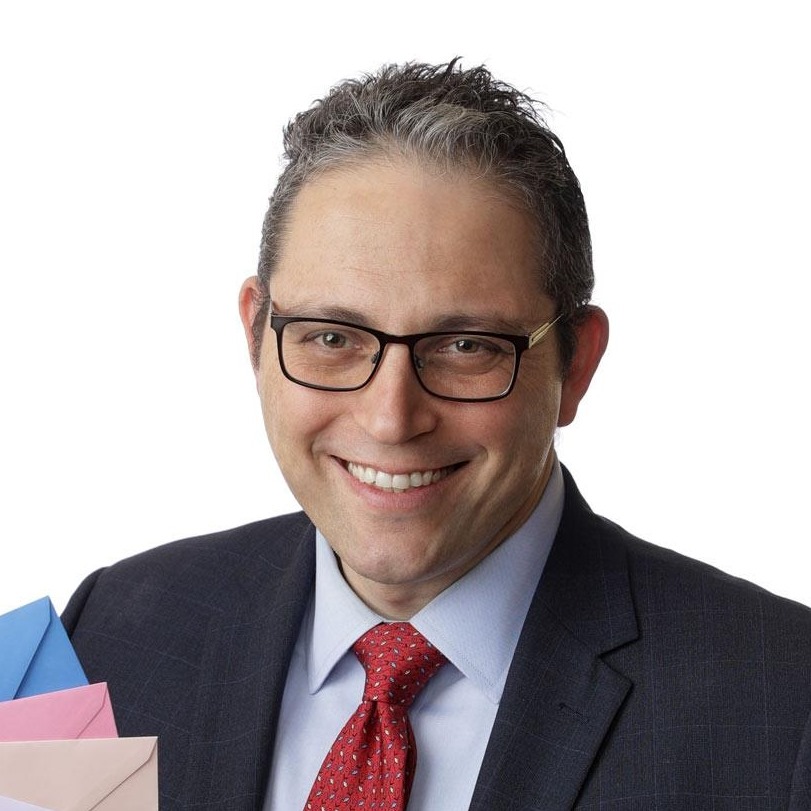 Ziv Raviv, Kivi Media
Success Story Highlights
$11000 Revenue From First Course Launch
$277,000 Revenue From the LMS Platform in 2019
3,000 People Only Worldwide in Total Addressable Market
Meet Ziv Raviv
Can a niche be too small to build a successful course around?
Not if you approach it as Ziv Raviv, owner of Kivi Media, did. He took his own love of balloon art and turned it into a multi-faceted business that serves a tiny niche across the world.
Through generous business choices, dedicated listening, and a commitment to his artists, he's been able to not only establish and expand a course-based business around something he loves, but also adjust to help his entire community flourish amid the devastating shutdowns brought by the Coronavirus (COVID-19) Pandemic.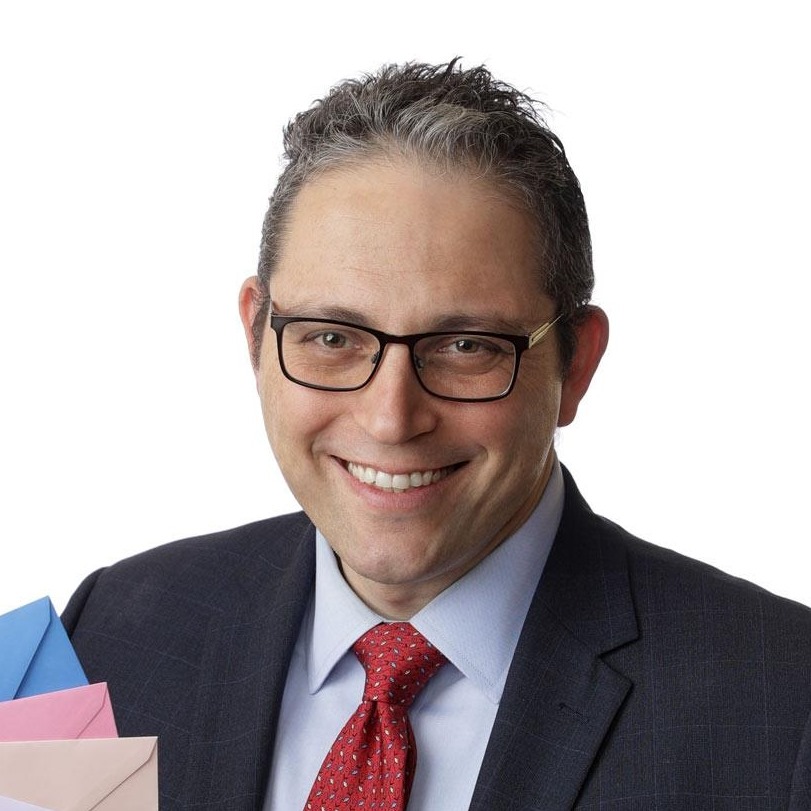 "I wanted to have more control over the platform and how I can market to my audience, and LifterLMS gave me that ability. It's also very user-friendly for both the students and the teachers, and it has all the features that I need to run my online courses effectively."

—Ziv Raviv, Kivi Media
Growing Regardless of the Size of Your Niche
Ziv knew he was diving into a small market when he made the decision in 2016 to branch out from his podcast. Using LifterLMS, he was able to build a course for balloon artists and launch it to his 400 person email list, bringing in $11,000, prompting him to launch the same product again.
That second launch provided an additional $11,000 and the insight that to grow he needed to collaborate.
---
"I figured out that we needed to reposition ourselves, and we needed to work with more content partners, because I don't want to be teaching everything by myself. I want to be able to grow significantly more with every instructor that comes to teach with us."
---

In 2017, that's just what he did. By signing up new content partners, he was able to launch the course eight times that year and bring in $80,000, nearly 4 times the income he saw the year before. With his success came a new realization: individual courses didn't make sense.
Not a problem for Ziv. He simply bundled up the courses to create a subscription-based, online Balloon Artist College, offering options at a variety of price points. Free content helped those just getting started, some individual courses remained for anyone wanting to learn a little more, and those ready to go all in could subscribe to the full set of courses.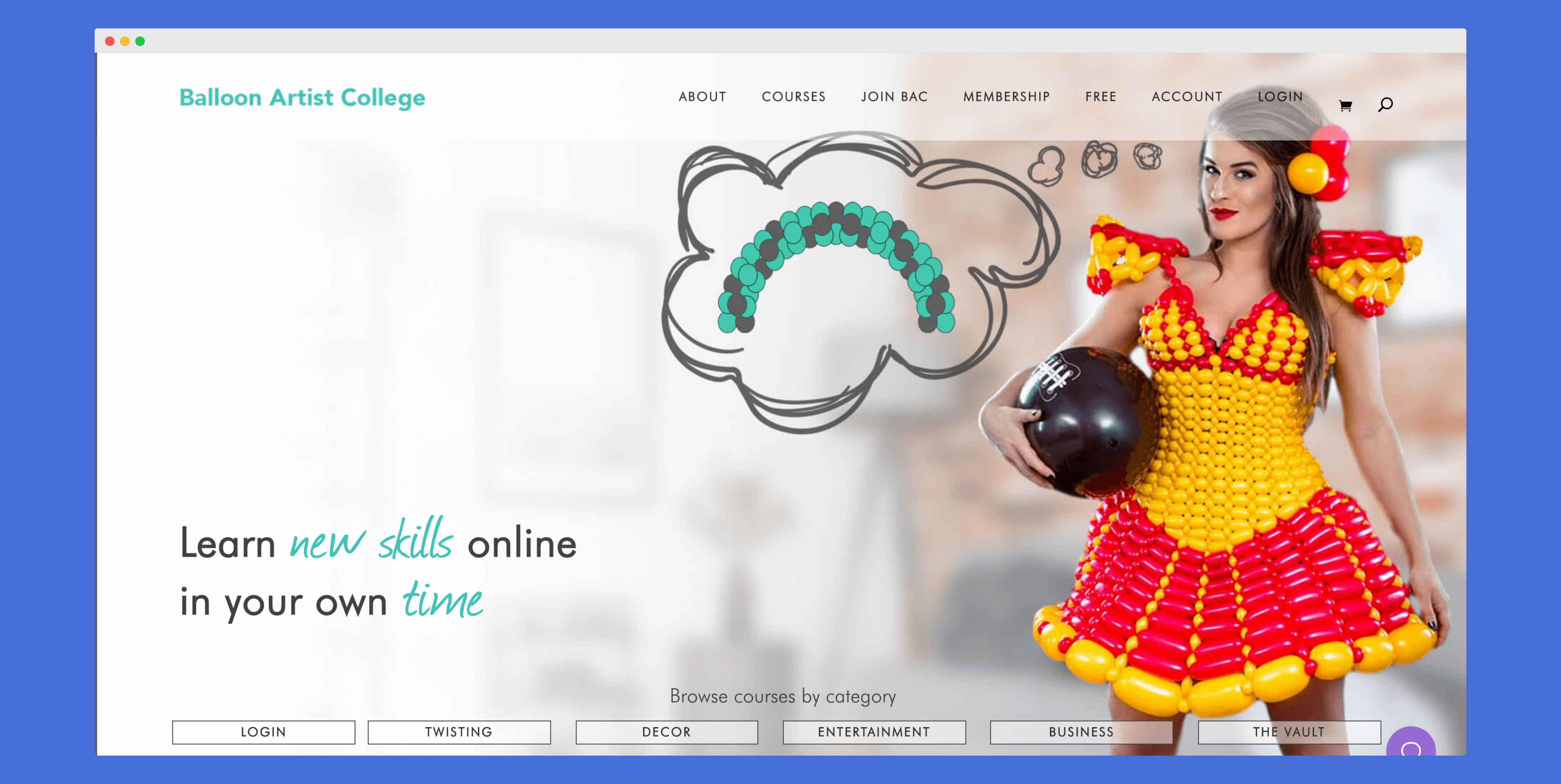 To spread the word, he used webinars and 21-day challenges that created buzz in his Facebook Group. Simple, and just the right fit for his audience.
---
"We started to find what tools work for us. We really narrowed down on the types of marketing that bring us results fast so we're not scattered through eight different platforms."

---
2018 saw further expansion with the purchase of Kids Entertainment Academy, a natural companion to the Balloon Artist College. Ziv combined these two with his other project, Generous Marriage — a podcast, courses, and lectures based around supportive relationships that increase the chance of business success — to create Kivi Media, pulling in a total of $165,000.
"There's a lot of hard moments behind the scenes where you work hard, and you hustle, and you rely on a team, and you rely on technology, and everything comes together eventually for those results."
For Ziv, 2019 was the year all of his hard work came together. As a whole, Kivi Media exceeded expectations and brought in $277,000, making it the most profitable year so far. All within a total addressable market (TAM) of around 15,000 people (3,000 to 5,000 professionals and about 12,000 DIYers).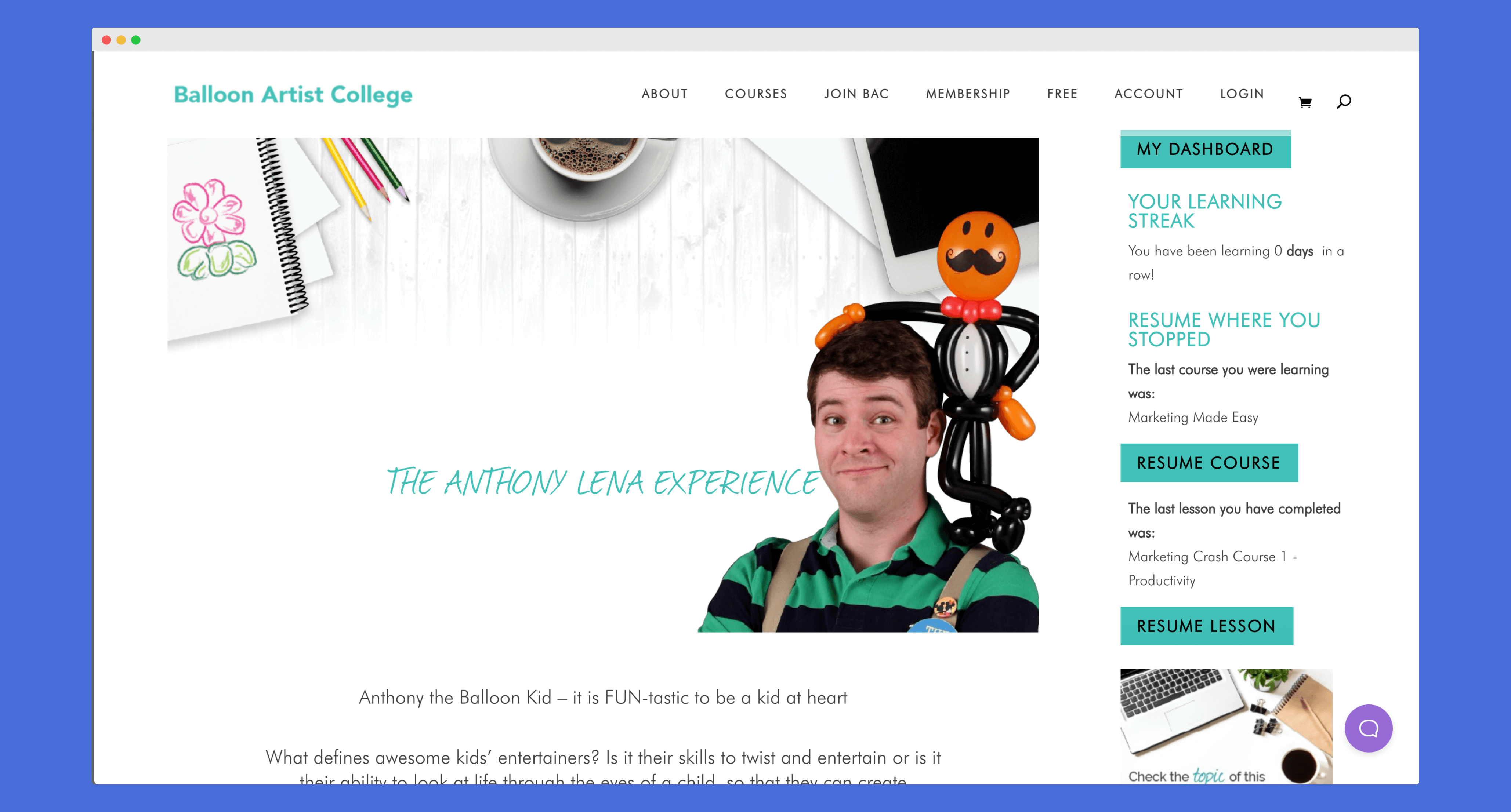 Thriving in Spite of a Devastating Pandemic
The success continued into 2020 until the Coronavirus (COVID-19) Pandemic shut them down. His industry, based around parties and crowds, ground to a halt, leaving his creative customers, who live to entertain and are bolstered by the joy they bring to others, isolated and suddenly without income.
To keep his own business afloat and help his community — with both their mental and financial health — Ziv Raviv realized he needed to pivot hard, immediately.
He reached out through the Facebook Group to not only let them know that Kivi Media had a solution in the works, but to engage them in the process. First, the group was tasked with naming the new initiative. Which they did, "Operation Coronabuster".
Next he listened, and built, and listened some more, and adjusted. All on repeat.
Ziv turned the regular Q&A meeting into a weekly All Hands On Deck webinar where he heard the groups pain points, listened to their ideas, and received feedback on the solutions he was offering.
He made existing content free, offered new webinars, and continued using the LifterLMS platform to create new courses on how to make money now and how to host virtual shows. Along with that, he provided easy-to-implement marketing resources and information on running an online business, including tips on how to manage taxes and avoid problems with the government.
"It's quite amazing, when you help give people what they want — which in this case is making money — and you change their lives to the better, they listen. They listen to you."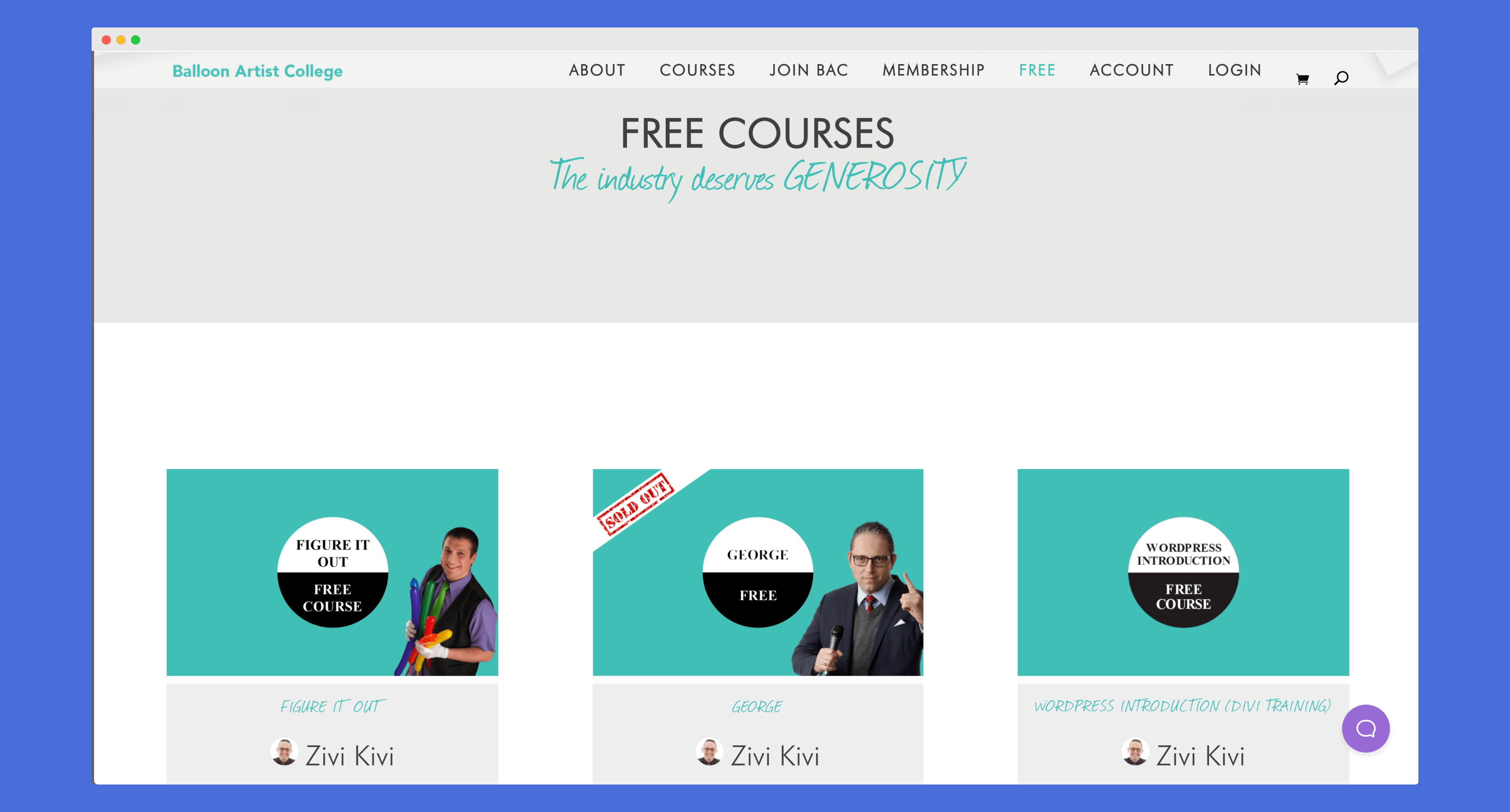 By providing for his community in its darkest hour to date, April 2020 became Ziv's most profitable month yet. He listened. He created. He gave. He and the team all worked a lot of long hours. But in the end, the entire community was able to move forward stronger together.
Building for the Future with a Unique Philosophy
So how has Ziv Raviv built a thriving business in such a small niche, and in the middle of a pandemic?
Listening harder, being flexible, and practicing generosity, all of which he's combined into a new marketing strategy he calls the "Pyramid Party".
By abandoning the traditional sales funnel that sheds people at each step and implementing a pyramid party, potential customers are invited to a free party in the pyramid's broad base. Each of the higher levels offers a unique party (offer) that builds on the free level and ladders to move up are intentionally difficult to access. Customers need a really good reason to seek them out and are required to take action on every single decision that you offer.
Should someone who's ready ask for the top level party (offer), he whisks them up without making them climb through the levels in between, streamlining their interests, catering to their needs, all without excluding the potential future revenue of other customers.
---
"This is the level of generosity that actually pierces through the noise of so many things that steal your attention, our customers' attention. You have to pierce through this very, very thick layer of noise. Being valuable, by being generous as well, is an amazing way to do that."

---
We have published a podcast episode with Ziv Raviv on LMScast. You can learn a lot more in detail about Reveals Golden Keys to 377K in Revenue from this podcast: