The LifterLMS core team is an eclectic and passionate group of online educators and teachers.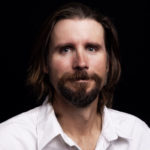 Chris Badgett
Chris started learning about online education on a glacier in Alaska. He's created courses on everything from organic gardening to wood working. He is passionate about helping other entrepreneurial educators find success and create impact.
Thomas Levy
Thomas is a self-taught programmer, a published poet, and he takes his mediocre amateur-level competitive weightlifting very seriously. He's the architect and lead developer and definitely has more chest hair than you.
Kathy Gilchrist
Director of Numbers 'n Stuff
Kathy is a math nerd and likes all things to do with numbers and spreadsheets. She is passionate about education, and she spends a lot of time volunteering. Kathy wants to live in a world filled with kindness, well informed people, and cats.
Ali Mathis
Ali is a project manager, vegetarian, runner, writer, and mother (not necessarily in that order). She taught herself WordPress to design a school website and has never looked back. She loves working with people to find the right product or solution for their online course.
Saurabh Shukla
Developer & Customer Support
Saurabh has been a WordPress developer, writer and educator for over a decade. He works on support, maintenance and development of LifterLMS. In his spare time, he enjoys long walks, running and cycling while listening to downtempo electronic music.
Will Middleton
Will works with WordPress and LifterLMS websites. He is a course creator and entrepreneur who is also one of the LifterLMS Experts. He enjoys playing the card game Magic the Gathering.
Natalie Herron
Natalie has been WordPress developer for a little over a year, getting her start with WPFusion. She works with customer support for LifterLMS, combining her new skills with years of customer service experience. In her spare time she's a writes fiction and obsesses over her cat, Kitty Rick.
Rocco Aliberti
Developer & Customer Support
Rocco is a WordPress developer. He bumped into LifterLMS while looking for the perfect solution for his girlfriend's courses website. It was love at first sight, with LifterLMS, of course. When not busy torturing their two cats with the sound of his guitar, he mostly works on maintenance and development of LifterLMS.