Rock Solid Learning Management System
If you are going to successfully teach online, you need to use a Learning Management System (LMS). Like WordPress itself, LifterLMS is actually usable "out-of-the-box," yet robust and powerful in its customization ability for meeting specific needs of the user. LifterLMS is today's leading solution for the LMS, online course, and membership site markets.
The interface is intuitive and clean, making it easier than ever to create an unlimited number of courses, modules, and lessons with drag and drop capabilities for simple organization. You can build better courses that engage students by organizing lessons in completable, trackable modules.
Content can even be dripped out, and students can be reminded to come back when they drop off or haven't been back in a while.
Analytics, Student Profiles and Multi Media Lessons
Analytics are robust, already built into the platform, and give you actionable insights on how your students are performing.
You can offer customizable student profile pages and easily add protected video or audio clips to any lesson.
Lessons can be video, audio, text-based, download or any combination. If the material can go on a webpage, you can add it to your course. You can add any kind of supplementary material for students to download and interact with as well. Students get custom built-in group discussions areas as well as private student to teacher discussion areas. You can even blend this with a live online learning experience with a service like Zoom.
Engaging Courses, Assessments and Technology Designed for You
You can gamify your course with badges, achievements, and automatic emails. Drip-feed your course content based on specific dates, days since sign up, or user completion of courses or lessons.
Quizzing your students is a breeze, and grading is even easier with automatic grading and grade weighting. You can automatically issue certificates upon completion of material, courses, or any event that you want, as well as set advanced prerequisites so you can control forward progress based on student completions.
LifterLMS was built by teachers, web developers and online marketers for people just like you. It's interface is clean and usable, and the software is robust and powerful... Plus, you don't have to buy ANY OTHER PLUGIN from another company to get it to work.
Learn about some of the features that make LifterLMS so awesome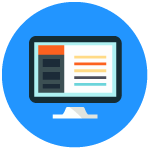 Create custom sidebars for your course or membership level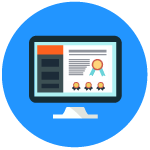 Award badges based on lesson and course completion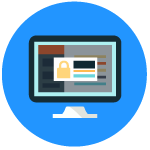 Easily create and manage member levels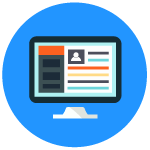 Students never login to the WordPress backend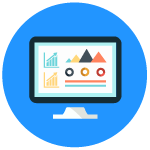 Track orders, issue refunds, and more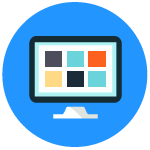 Simple Interface
Create your course and start selling in minutes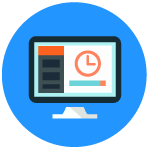 Drip content in a cadence that makes sense for your course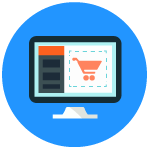 Coupons
Create promotions for your courses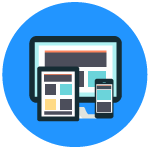 Mobile Responsive
Elearning never looked so good on mobile