Automatically Reward and Encourage Your Students
Student engagement is the key indicator of a class's success and future membership, regardless of whether that engagement occurs online or in person. LifterLMS is the first LMS of its kind when it comes to engagement, taking extraordinary measures to appropriately address the challenge of ensuring student engagement over an electronic medium.
LifterLMS includes a robust set of engagement features that include automated emails, badges, and certificates. Course creators will be able to award a badge or certificate when a student completes a section, lesson, or an entire course. You can also trigger an engagement when a student doesn't do something. For instance, if your student hasn't logged into a course for a few weeks, you can trigger an automated email to encourage them to come back to your course.
Send Automated Personalized Emails Based on Behavior in the LMS
You may be familiar with email marketing automation that you can do with tools like ActiveCampaign, Drip, MailChimp or Infusionsoft, but with LifterLMS you can send out personalized emails directly from your site based on a triggering behavior.
You create these automated emails right inside your website and set the trigger. For example if a student completes a difficult lesson, you could send them words of congratulations and encouragement the next day. If a learner fails a quiz, you could send them an email encouraging them to try again while also cc'ing the class tutor so they know there is a student that may need some help. The opportunities to scale the human touch with LifterLMS behavior based email engagements are endless.
Gamify with Achievement Badges
Based on completion of critical milestones, why not award the learner with an achievement badge? The learner could win a badge after completing each stage or section. Or perhaps you have many courses which each come with their own badge.
When you get LifterLMS Pro, you get an achievement badge graphics pack that you can use out of the box. Or simply create you're own or get some graphic design help to make some beautiful badges that make your learning journey FUN!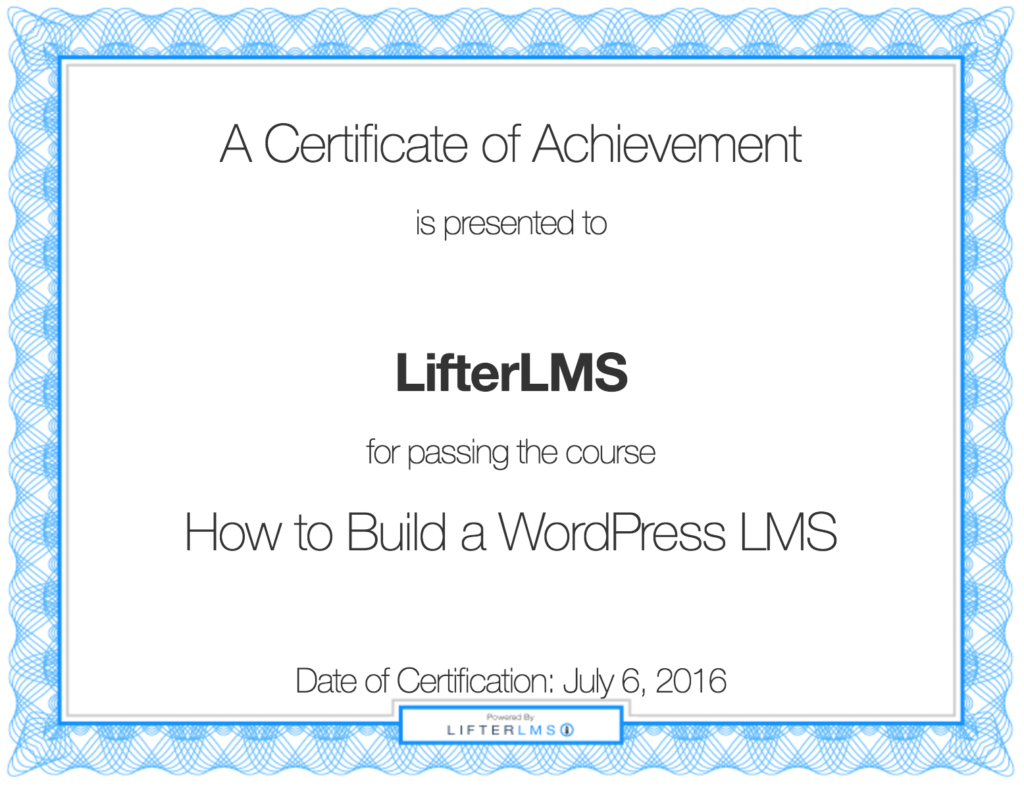 Certifications are an Emerging Trend in 2017
You can award certificates to learners based on successfully completing a course! Some users are even building degree programs with LifterLMS where certificates are given after completing a group of courses or "course track".
Certification can be something where your course is approved to meet some kind of continuing education requirement. But what is also emerging is certifications created from scratch to meet some market demand.
Learn about some of the features that make LifterLMS so awesome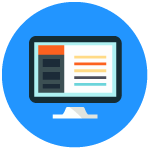 Create custom sidebars for your course or membership level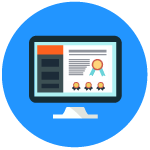 Award badges based on lesson and course completion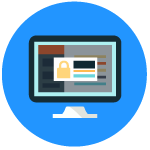 Easily create and manage member levels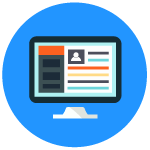 Students never login to the WordPress backend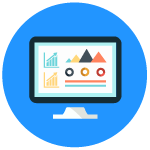 Track orders, issue refunds, and more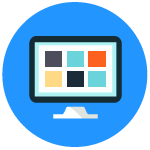 Simple Interface
Create your course and start selling in minutes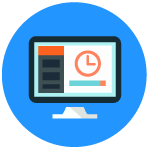 Drip content in a cadence that makes sense for your course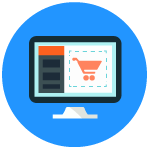 Coupons
Create promotions for your courses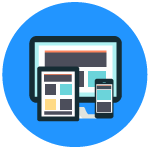 Mobile Responsive
Elearning never looked so good on mobile