Presales Call with Jonathan Farley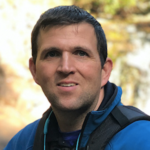 Do you have questions about LifterLMS or any of our add-ons like:
Will LifterLMS work for my needs?

W

hich add-ons do I need for my site?
How will LifterLMS work with my page builder?
Jonathan Farley would be happy to answer your questions before you buy!
The next live call with Jonathan Farley for presales questions will be on Monday and also Wednesday at 11:00am – 12:00 pm Pacific Standard Time (in the Los Angeles, California time zone in the USA). You can join the call at that time through this link: https://lifterlms.com/jonathan/?sid=2
If you need to convert the time of the call to your own time zone, you can use a site like this to convert the time.
If you'd like to receive an email reminder, you can sign up for our email list here.
We'd love to answer your questions on the call!